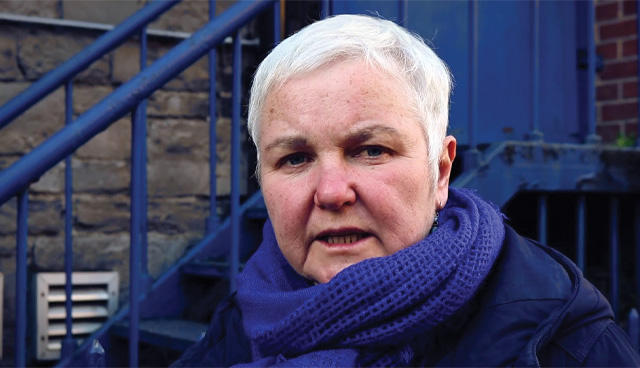 In February 2020, Bríd Smith was returned to the Dáil to represent Dublin South Central. The People Before Profit TD was first elected in 2016 after serving as a Dublin City Councillor since 2009.
How did your political career begin?
The question sounds odd to me as I never even thought that I was embarking on a political career. I became an activist in trade unionism at an early age and was elected as a local representative in my job which was then in the public libraries. On my return to Dublin after travelling for a few years, I once again became active in trade unionism when I worked in Dublin Bus. There were many political campaigns that I got stuck into that criss-crossed union activity, most notably the Dunnes Stores Strike Against Apartheid. Later, when I moved to Ballyfermot I got very involved in local community issues, setting up and running many campaigns in this community and, in no time, found myself running for election. I have been in socialist politics all my adult life so People Before Profit was a natural home for me.
What are your most notable achievements to date?
To date I am very proud of the part that I and my party played in the Repeal the Eighth movement and the very positive outcome of same.
Also, we blazed a trail with the Climate Emergency Measures Bill which I put to the Dáil in 2018 but tragically and deliberately it is held up by a money message and a court case challenging the Ceann Comhairle's ruling to keep this bill from seeing the light of day.
Representing workers' rights is another point of pride for me and my party and in the Dáil we continue to raise the many issues and injustices that workers face every day. I am passionate about equality issues and am proud of the role I have played and continue to play in advocating for Travellers' rights, both in the Dáil, before this in Dublin City Council and continually in my community which has the oldest halting site in the country.
What is unique about representing Dublin South Central?
Dublin South Central has one of the largest proportions of people in low socioeconomic status of any constituency in the country.
It is very diverse and has a growing young population. The latter explains why we had a fantastic campaign on the Same Sex Marriage referendum, Repeal the Eighth and a vibrant climate change movement in Dublin South Central. But it also has huge challenges with poverty, exclusion, homelessness, low education standards etc. So, perhaps that helps to explain the dominance of the broader left in the outcome of the elections. We call it the Peoples Republic of DSC.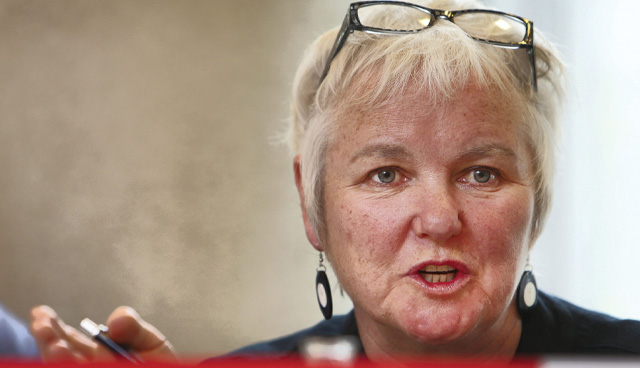 What are your priorities going forward?
My priorities in the Dáil are to promote a genuine climate change agenda, like banning all fossil fuel exploration, the importation of liquefied natural gas (LNG), for a real just transition for workers and communities, for a green new deal. My other priorities are workers' rights and pursuing legislation that will be meaningful to workers, like sick pay, decent pensions, ending pay discrimination, the right to trade union recognition and more. My priorities in my community are to promote real and accessible public services in health, education, housing and transport. My priority for People Before Profit is to make it bigger and better and more proactive in campaigning for real change.
How can the People Before Profit maximise its impact in the lifetime of the 33rd Dáil?
In this Dáil, I think People Before Profit plays an important role in being outspoken and direct on the issues of the day, whether that is the Covid-19 pandemic and how we respond to it or the political appointments of judges. I think we can make serious electoral gains and also earn the respect of our class and communities by using the platform of the Dáil to raise the issues that concern them on a daily basis. And our party is growing rapidly around the country. So, I am very encouraged by this development.
What are your interests outside of the political sphere?
Outside of the political sphere I mostly enjoy hillwalking and swimming and of course I love listening to music and singing myself, and reading and watching good stuff on the box. But if I had the time, I would love to learn bee-keeping, complete another diving course and travel the world before more of it is ruined by our wasteful and destructive economic and political systems.