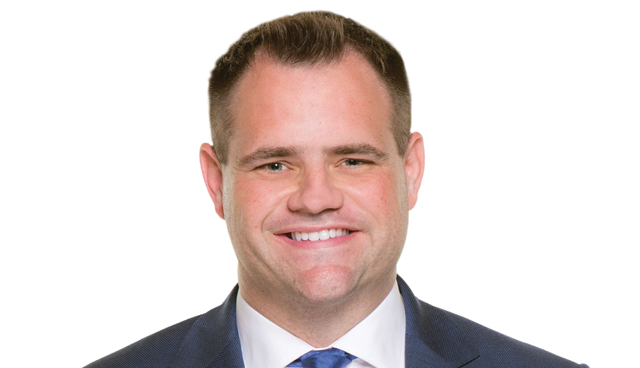 Neale Richmond was elected as a Fine Gael TD for Dublin Rathdown in February 2020. Prior to this, Richmond was elected to the Seanad for the Labour Panel and subsequently served visibly as chair of the Seanad Special Select Committee on the Withdrawal of the UK from the EU.
How did your political career begin?
I had no family ties to politics but in 2002 I decided to vote for Fine Gael in that General Election, one in which the party lost many seats. I went away that summer interrailing with friends around Europe and after yet another conversation where I gave out about the General Election result, my friend quite bluntly told me to go do something about it. I joined Young Fine Gael in UCD the following September.
I completed an MA in politics and spent two years working for Gay Mitchell MEP in Brussels before working for Olivia Mitchell TD for five years. I had the opportunity to run for Dún Laoghaire-Rathdown County Council in 2009, I was re-elected in 2014 and then joined the EU's Committee of the Regions. I was elected to the Seanad in 2016 before being elected to the Dáil in February 2020.
What are your most notable achievements to date?
In my first year as a councillor, I brought a Special Local Objective through the entire Development Plan and subsequent planning process that allowed for the construction of a new 300 pupil school in my area.
On the EU's Committee of the Regions, I was rapporteur for the report on the EU's trade for all strategy that underpins Ireland's trading relations with countries like Japan, South Korea and Canada.
As a Senator, I was very lucky to become Chairman of the Brexit Committee and throughout that process I was part of the Irish effort in the negotiations, often making upwards of a dozen media interviews a day, usually on more hostile British shows, while chairing over 100 hours of public hearings that produced three substantive reports that influenced the Irish and EU position.
What is unique about representing Dublin Rathdown?
It is my home, I was born and raised here but it has a wonderful mix of established and growing communities with every issue imaginable. It is a largely residential area with many people commuting into the city centre or around the M50 for work as well as internationally.
It is possibly the most politically volatile constituency in the country so the electoral challenge is quite pronounced.
"We need to maintain our identity in a busy coalition while also learning from the electoral mistakes of February."
What are your priorities going forward?
I would like to continue my work on Brexit and championing Ireland's place in the EU. I am passionately pro-European and it is one of the key issues that motivates me in politics, it is too easy to be Eurosceptic but the consequences as we've seen in the UK are grave.
I am passionate about having sport at the centre of our society. It is one of the great challenges of the Covid-19 era but even in more ordinary times, we need more people playing sport and we need to make sure being involved in sport is both simple and rewarding.
We need to ensure that there are real solutions delivered for the difficulties we face in childcare provision. Solutions that work for parents in a flexible manner but also ensure those who work in the sector are appropriately remunerated.
What are the biggest challenges facing your party in the lifetime of this government?
We need to maintain our identity in a busy coalition while also learning from the electoral mistakes of February. The coming years will be very difficult as we come out of the pandemic but we need good sensible politics to challenge populism.
What are your interests outside of the political sphere?
Spending as much time with my wife and our two young children but when time allows I still play rugby, run most evenings and enjoy all sports.