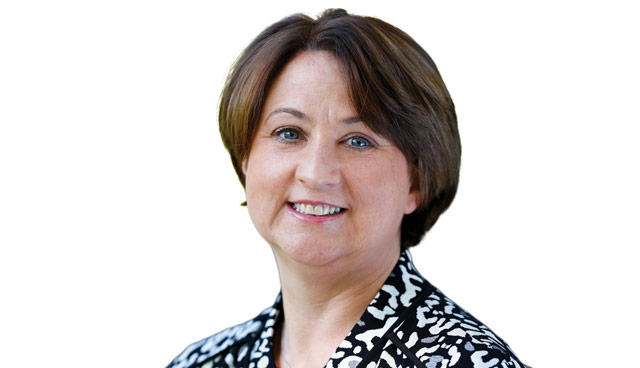 TD for Galway East since 2016, Anne Rabbitte is spokesperson for Children and Youth Affairs for Fianna Fáil.
Outline your background/career to date
A native of Portumna in County Galway, I'm a busy mother to three equally busy children Fiachra (17), Caoimhe (16), and Aoibhínn (14). Like many families, I try to balance the demands of home and work-life and at times, it can be hard.
Before entering politics, I worked in the banking sector in Galway for over 25 years, offering support and advice to a range of clients – from individuals, young families and those planning for retirement, to start-ups and established businesses.
I also ran a childcare facility for three years, and this experience and knowledge of the sector has greatly helped in my role as Fianna Fáil's front bench Spokesperson for Children and Youth Affairs – a position Micheál Martin appointed me to in 2016. This experience, as well as being a parent, has really helped focus my energies on a range of issues such as affordable childcare, child safety and protection, mental health, cyber security, and gambling addiction.
What inspired you to get into politics?
I've always had an interest in politics, and it was a topic often discussed at home growing up. I distinctly remember we had one of those JFK commemorative plates in my house when I was a child. He always tried to do his best to fight for the underdog and it's something that's always struck a chord with me and informs how I navigate political life as well.
I was first introduced to politics in a real way in 2014 when I was elected as a member of Galway County Council and there were a few motives behind that, one of which was the rise in crime in the locality. It just seemed like another death knell for rural Ireland. I was also concerned about the decline more generally around towns across the county where businesses were closing, young people were leaving, and the building of houses stalled. Towns were essentially being stripped of their soul. I wanted things to change and decided to try and tackle the issues at a council level.
Once elected, I was able to grasp a greater understanding of the vast array of issues facing people across the county, and indeed at a national level. It was clear that some of the issues emerging would be better tackled at a parliamentary level, which propelled me to run for a TD's seat in the Galway East constituency. I was elected to the Dáil in 2016, and it's something I'm eternally grateful to voters for.
Who do you admire in politics or public life and who are your political role models?
In recent history, I genuinely believe that the Fianna Fáil leader, Micheál Martin, is a very admirable person. It was his vision that saw the smoking ban come to fruition, even when the odds were stacked against him. Sometimes, when you upset the apple cart, there can be a lot of push back but to have the perseverance to fight on, knowing that, ultimately, it's for the betterment of society, is an admirable trait.
On an international level, JFK, to mention him again, is someone I admire for the sheer determination and vision he brought to his political life, which is something I also admired about Obama's presidency. They both were fighting for the underdog, offering people hope and the belief that things can change and be better.
I'm often asked about women running for office too and it's great to see an increasing number of women putting themselves forward for election. By simply putting yourself forward, you're empowering other women and inspiring them to consider a role in politics too. It's so important that we support and help each other. But we must also remember that while we are a voice for women, we're a voice for men too, and we need to ensure that we reflect all of our constituents.
How best can Ireland meet its citizens' childcare needs amidst TUSLA's deregistration of 27 crèches?
Unfortunately for parents, childcare costs are crippling family finances from month to month. The core of the problem, to put it simply, is that parents lack childcare options because demand is outstripping supply. There is undoubtedly a capacity issue and what's needed is increased capital investment in the sector.
We've seen in recent weeks that several crèches have closed around the country, and parents are left in limbo, seeking alternative options and they're just not there. This could become a major issue in the next 12 months if not addressed in a serious way. This is also in the context of parents being left in the dark as to the registration process that crèches go through, often finding out very late that their crèche isn't up to scratch. It just adds to the stress parents already endure when it comes to securing childcare for their loved ones.
This, of course, needs to be balanced with the fact that crèches are adhering to important health, safety and welfare regulations that are in place to ensure children are safe and are being cared for in an appropriate manner.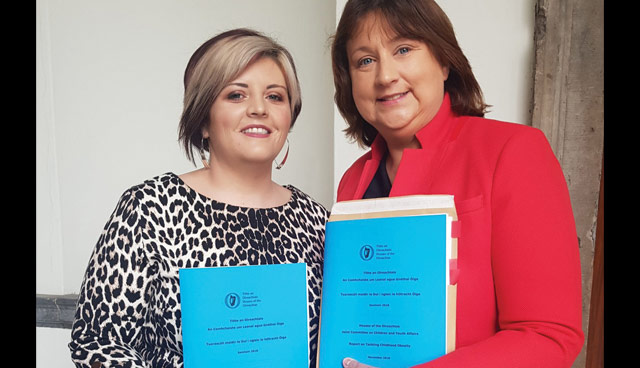 What are your key priorities for your constituency and the key issues facing your constituency?
Being a rural constituency, farming is a vital part of the lives of many families in Galway East. Many farmers are caught up in the ongoing beef crisis that sees farmers underpaid for their produce and that's simply unfair. It's brought many families to the edge when it comes to their finances, with livelihoods on the line. It's crucial that the Department of Agriculture, through the Beef Task Force, can find a sustainable model that fairly rewards the work and effort farmers put into producing beef to such a high standard.
Families across Galway, and indeed nationwide, are under severe pressure when it comes to childcare. There is a suite of wrap around services that need to be developed and invested in, such as Family Resource Centres, which would go some way in addressing the shortfalls in services offered at present.
I'm a huge advocate for women in sport and firmly believe more could be done to encourage women to participate at all age levels. The amount of money invested in men's sport outweighs women's and if we want to see a continued increase in young women getting involved, the issue of under investment needs to be addressed. When girls see people like Katie Taylor, hockey captain Katie Mullan, or Galway camogie captain, Sarah Dervan, it encourages them to get involved and we need to make sure there's more coverage of such role models.
What are your interests outside of work?
My children occupy most of my time outside of work. From camogie matches, to rugby matches and music lessons, like any parent, I'm frequently out and about dropping them to the next event.
I'm chairperson of Portumna Camogie Club and I love being on the side-line and watching the girls improve from game to game and seeing their love of the sport increase too. Unsurprisingly, I'm a big fan of the Galway hurlers and footballers. It's always a treat to see the skills on show from people like Joe Canning.
I'm also a big fan of amateur drama, and I try my best to get to as many shows as I can in the locality. Sadly, I don't have the time to take part in any plays myself at the moment, although there's always plenty of drama to watch unfold in Leinster House.