Issues
Plans to tackle alcohol misuse unveiled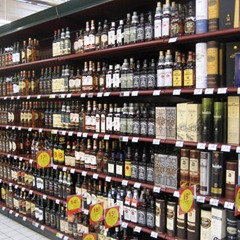 The Department of Health has published a series of measures to tackle excessive alcohol consumption. Ciarán Galway examines the plans.
While Ireland has reduced its consumption of pure alcohol by 20 per cent when compared to peak levels at the turn of the century, the volume per capita (11.6 litres) is still 2.5 litres above the OECD average. Health Minister Leo Varadkar has stated: "Most Irish adults drink too much and many drink dangerously. This has an enormous impact on our society and economy." The Department of Health aims to bring Ireland down to the OECD average by 2020.
Its new proposals are contained within the heads of the Public Health (Alcohol) Bill 2015. These include plans to prevent the sale of cut-price alcohol, the introduction of the compulsory health labelling, and new enforcement powers for environmental health officers. Meanwhile, restrictions will be placed on the advertising and marketing of alcohol and for the first time there will be legal regulation of sports sponsorship.
In practical terms, the proposals will not provide for a complete ban on the sponsorship of sporting events by drinks companies. Such a ban was recommended in 2012 by the steering group report on the National Substance Misuse Strategy. The group, headed by Chief Medical Officer Tony Holohan, had a membership drawn from across all relevant government departments and agencies, medical representative bodies, the community and voluntary sectors, and the alcohol industry. It established that sponsorship was inextricably linked to marketing and advertising. The recommendation forwarded by the group stated: "Drinks industry sponsorship of sport and other large public events in Ireland should be phased out through legislation by 2016. In the intervening time, it should not be increased."
However, in late December, Leo Varadkar reiterated his comments made as Minister for Transport, Tourism and Sport, stating: "It is still my view that if we are going to take drinks companies sponsorship away from sporting organisations, we are going to need … to identify where the alternative source of finance would come from because sport contributes to health and contributes to the economy."
Instead, the Code of Practice on Alcohol Marketing, Communications and Sponsorship will be placed on a legal footing with new enforcement powers and penalties being added. The existing code prohibits alcohol-based sponsorship:
• where 25 per cent or more of the audience is expected to be under 18 years old;
• at any sporting competition where under-18s are participating; and
• at any sporting event involving mechanically propelled vehicles or a focus on aggression.
It also prohibits permanent alcohol advertisements exceeding 25 per cent of the total advertising space in large stadia.
In order to gauge the effectiveness of their implementation, these proposals will be reviewed after three years. Minister Varadkar asserted that "it's not something that we've given up on" but rather "the perfect is the enemy of the good." Outlining the time that has been spent discussing the issue, the Minister emphasised a need to act.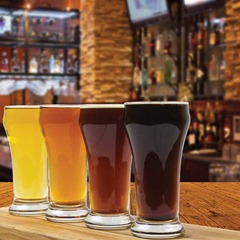 Proposals
The cornerstone of the Government's initiative is the introduction of minimum unit pricing (MUP). The Department of Health contends that the price of alcohol is directly linked to consumption levels and levels of alcohol-related harms and costs. As such, MUP will proscribe the sale or promotion of alcohol under a certain price. This price is set to be determined per gram of alcohol within a product and will apply across both the on and off trade sectors. The minimum price for each gram of alcohol is expected to be between 9c and 11c meaning that each unit (10g of pure alcohol) will cost between 90c and €1.10.
The minimum pricing scheme targets those whose consumption of alcohol is harmful and the retail outlets in which alcohol is sold very cheaply and often below cost price. The University of Sheffield model for minimum unit pricing employed by the Government suggests that its implementation will have little impact on low-risk drinkers, while high risk drinkers will experience a more substantial effect. In Scotland, a similar MUP scheme has been rigidly opposed by the drinks industry with the issue currently referred to the European Court of Justice.
As recommended by the steering group, the heads of the Bill propose mandatory health labels for alcohol products bearing information about:
• the quantity of alcohol in grams;
• the calorific content;
• a warning about the dangers of consuming alcohol; and
• an additional warning about the dangers of consuming alcohol whilst pregnant.
The paper also outlines a series of measures to regulate the marketing and advertising of alcohol. From 2016 onwards, advertising and marketing is to be restricted on radio and television in terms of volume, frequency and placement and will be subject to a watershed. Further volume restrictions will be placed upon print advertising, depending on the type of publication, while from 2018 controls will be set for outdoor advertisements. Advertisements in cinema and film be will limited to over-18s and the way in which alcohol is portrayed will also be curtailed. Specific restrictions will be adopted to ensure that products are not designed or promoted to appeal to children.
The implementation of structural separation of alcohol from other products in shops (which already operates in Northern Ireland), minimum unit pricing, health labelling and the stricter regulation of sale, supply and consumption will be enforced by freshly empowered environmental health officers.
Reaction
National Off-Licence Association Chairwoman Evelyn Jones has welcomed the Government's proposals. "The proposed introduction of a minimum unit price is a very positive step," she stated. "However, we remind the Government that the effectiveness of the measure is entirely dependent on the introduction of an appropriate price."
Similarly, on behalf of Dublin publicans, Licenced Vintners Association Chief Executive Donall O'Keefe asserts: "It is important to point out from the outset that the new minimum unit will have to be set above current market prices if it is to have any impact on changing behaviour."
Meanwhile, doctor and former GAA President Mick Loftus has criticised the Government as "spineless" over its failure to implement a ban on sponsorship of sport by alcohol brands. Loftus commented: "Sponsorship of sport creates this culture that you cannot enjoy life without a drink, which is wrong and leads to problems like binge drinking."
An equally critical opinion emerged from TD and former Labour Minister of State, Róisín Shortall. "They have put the interests of big business ahead of health interests and that is disgraceful," she claimed. During her tenure with responsibility for primary care and drugs strategy, Shortall had welcomed the 2012 steering group report. However, she branded the Government's latest proposals "a major climb-down" and added: "Some €20 million goes into sport from alcohol funding, and if they had phased that out over a number of years, as was originally planned, it would have allowed plenty of time for organisers to find alternative sources."