Housing
Planning permissions continue to rise but unused permissions a challenge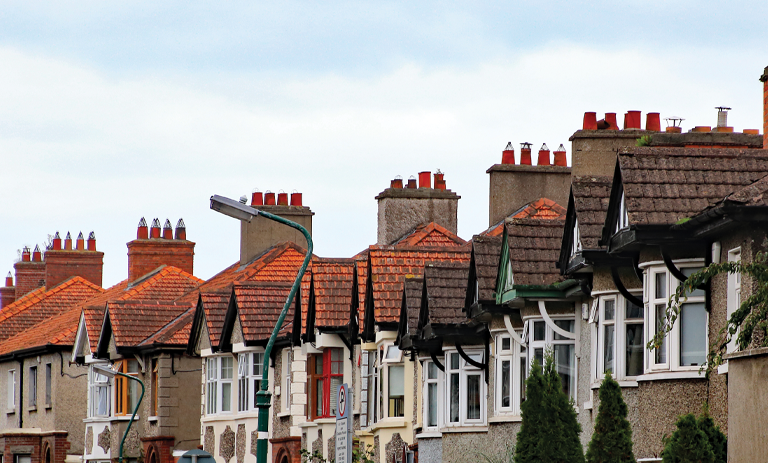 As Ireland still battles to make up the ground in housing supply after years of underactivity, the number of planning permissions granted rose in Q2 2022, although concern abounds surrounding the estimated 70,000 to 80,000 residential units with permission that have not yet commenced construction.
While Ireland's planning permission system is often portrayed as cumbersome and a barrier towards the development of the volume of residential units needed to address Ireland's housing crisis, figures provided by the Government suggest that a more pressing issue is a widespread failure to commence construction on units for which permission has already been granted.
The Government's Housing Supply Clearing House Measure document, published in June 2022, states that there is an estimated 70,000 to 80,000 residential units with planning permission in the State that have not yet commenced, including 40,000 in Dublin, equivalent to four years of housing supply in the city. A key focus within Housing for All, the document states, is thus "to ensure that these permissions are activated as quickly as possible and this requires tackling barriers to development, including the question of viability which has been observed to be one of the key issues holding up apartment development".
Central to concerns around the development of apartments has been rapidly inflating costs, specifically of materials, that were inflating before Covid-19 and the Russian invasion of Ukraine but have since been exacerbated by both. A study by consultants Mitchell McDermott, published in March 2022, estimated the cost of construction of a mid-range two-bed apartment to now stand at €219,000, rising to €440,000 when all costs are taken into account, a 14 per cent rise since 2020. The report predicted the price to rise by a further 3 per cent, €6,000, in 2022.
Recent figures released by the Department of Housing, Local Government and Heritage showed that 29,343 commencement notices had been received between the beginning of July 2021 and the end of June 2022, a 7.6 per cent increase on the period of July 2020 to June 2021.
The latest planning permissions for dwelling units data released by the Central Statistics Office (CSO) for the second quarter of 2022 also show an increase, albeit a less pronounced one. The number of permissions granted in Q2 2022 (11,374) showed a 2 per cent increase from the same quarter in 2021, although complaints about the difficulty of developing apartments are possibly being borne out in the numbers, with a 5.8 per cent decrease recorded in the apartment permissions approved in Q2 2022, a decrease that is made up for by a 16.6 per cent increase in house permissions.
The accumulated data for the first six months of 2022 show the same trend, with house permissions rising by 32.2 per cent, but apartment permissions falling by 4.7 per cent, meaning a total rise in dwelling permissions of 9.5 per cent. Previous criticisms of Irish housing have centred on an oversupply of houses and undersupply of apartments to suit a population that is now single for longer, living in cities in larger proportions, and having smaller families. For those attempting to address this long-standing issue, these numbers will come as a worry.