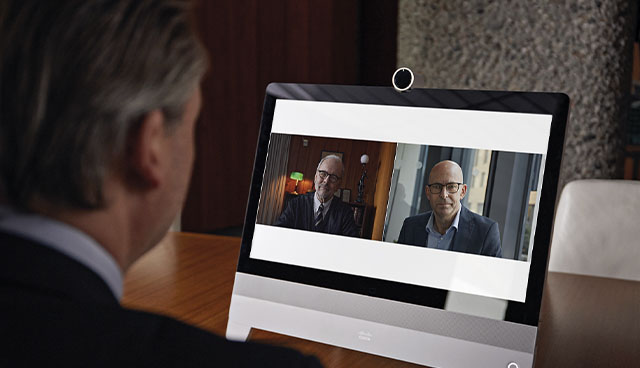 Global video conferencing provider Pexip is delivering solutions to public sector organisations which enable safe and secure critical meetings anywhere in the world.
With a primary focus on security, Pexip ensures that data remains safe and private, and participants can meet easily on video regardless of technology, device, or location. Pexip is already widely used by public sectors and governments throughout the world and supports those working in the healthcare and justice systems in Ireland.
Niall Doyle, Ireland Country Manager, Pexip explains: "Our emphasis on data security and data sovereignty is of paramount importance to Pexip. It's what drives us. Our clients remain in control of all media data and metadata and our self-hosted Pexip Infinity platform means data doesn't leave country borders. This assurance extends into vital government-to-citizen services like healthcare. This emphasis on security is why government customers around the world trust Pexip to keep their communications seamless and secure."
"For government communications, scalability is crucial too," adds Niall. "To effectively handle large-scale internal meetings and a growing need for video engagement with the public, government organisations need a video conferencing solution that is built to be able to meet demand."
By providing certified, native interoperability for Microsoft Teams, Skype for Business, and Google Meet, Pexip has made the user experience as simple and intuitive as possible whilst enabling government departments to consider the art of the possible when using video to build citizen-facing services into the community.
Doyle continues: "Government organisations have benefited from the successful implementation of integrated video solutions to enhance their existing services, tools and workflows as well as improving user experience. Pexip's wide range of platform APIs enables advanced integration into transformational services like telemedicine and virtual court hearings."
To ensure that user data is stored securely and protected, Pexip offers multiple and unique deployment options. "We can provide a public cloud service or a private cloud service, and we support on-prem deployments," explains Doyle. "With an on-prem solution, the customer can host an end-to-end video service in their own network using their own data centres, sometimes completely isolated from the internet. Recently documented cyber-attacks reinforce the importance of security, which is one of our founding principles and something we maintain the highest standards of across our customer base."
Pexip provides technology and services to customers in healthcare, judicial and enterprise in Ireland and supports the public sector with vertical solutions for government. The flexibility to add capacity to the Pexip solution becomes available from set up, with no added licensing or configuration needed. Organisations can deploy Pexip in a way that is best suited to their technology and infrastructure requirements, be that on-premises or hosted in Microsoft Azure, Google Cloud Platform, Amazon Web Services, or as a service.
Pexip integrates video meeting technology into existing workflows to facilitate easy-to-access internal and external collaboration for:
National tax and pension services;
Welfare and unemployment offices;
Public health and safety services;
Local government and city councils;
Courts and law enforcement offices;
Departments of traffic and motor vehicles;
Immigration offices;
Child and family services; and
Inter-agency communication at local and national levels.

E: niall.doyle@pexip.com
W: www.pexip.com