Issues
PACE Celebrating 50 years of working with people with convictions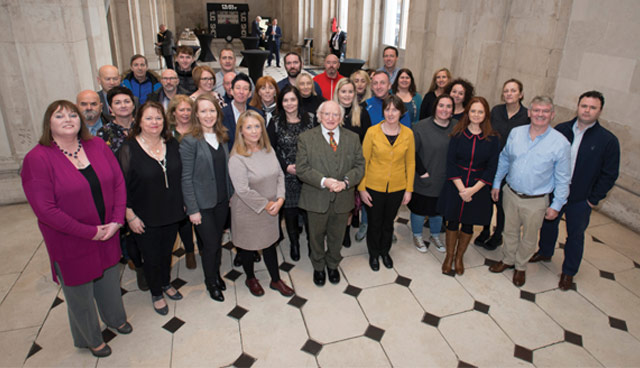 PACE (Prisoner Aid through Community Effort) was founded in 1969 when a group of volunteers who had been visiting men in Mountjoy Prison came together to provide a solution to the problem of men being released into homelessness. 50 years later, there is a greater need for PACE than ever, writes CEO Lisa Cuthbert.
From this very simple idea, a larger and more multifaceted response to the needs of people with a criminal conviction has emerged. PACE now provides a range of services for people with convictions under the following headings:
PACE Accommodation Services — multi-level supported, transitional accommodation for homeless men leaving prison;
PACE Training & Social Enterprise Services — restorative focussed training, education and employment; and
PACE Prevention Services — for people with convictions for harmful sexual behaviour.
PACE has evolved into a client centred service provider that works with people with a wide range of criminal convictions to prevent them re-offending and to help make society safer. We work from a strengths-based approach to build on the protective factors that will help prevent further offending. PACE is funded primarily by the Probation Service.
What we do
Having reached our 50th anniversary, it is timely for us to reflect on our work and why we do what we do.
As a voluntary sector organisation, PACE has chosen to work with people who present with a wide range of complex issues, including addiction and mental health problems, all of which are compounded by their offending behaviour and convictions. We work with people who have caused serious and, at times, irreparable harm to others and nothing that we do can undo that. This knowledge is accompanied by the awareness that a large cohort of the people we work with have also been harmed sexually, physically, psychologically and emotionally. The work that we choose to do is complex and we follow a winding path as we seek to provide the conditions for change and to work with people so they won't cause harm again. The theme that presents in our work continuously is one of balancing the needs of the people that we work with, with the risks that they pose and the need to move beyond a sole focus on their offending behaviour to assist with their safe integration into society. Our ultimate aim in all of the work that we do is to prevent further offending and help to make society safer.
The role of PACE
PACE plays an important role in intervening in lives that have been marked by chaos and disorder. Our role is to provide support for the individual in managing the factors that led to their offending behaviour. We work from a strengths based approach to help our participants to develop their protective factors and to learn to make better choices in managing their behaviour and in not reoffending.
We work in partnership with the Probation Service, An Garda Siochána, the City of Dublin Education and Training Board, addiction services and others to address the complex needs of our participants. By looking for the strengths of the individual, we are changing their narratives and creating hope about the possibility of change. We work to develop social, personal and human capital with each participant. While we provide accommodation, the focus of the accommodation service is much more than being a bed for the night. Through our trained staff and a comprehensive keyworking system, we can build on the protective factors that the participants may have and support them to address their addiction and other issues that may have resulted in them offending in the first place.
PACE Training and Social Enterprise Services provides an opportunity for the participants to address any literacy and/or numeracy issues they may have and to participate in training and education programmes, often receiving certification for their first time in their lives. In addition to that, we now provide full-time employment for participants in our Social Enterprise services. This employment has been made possible with the support of Pobal.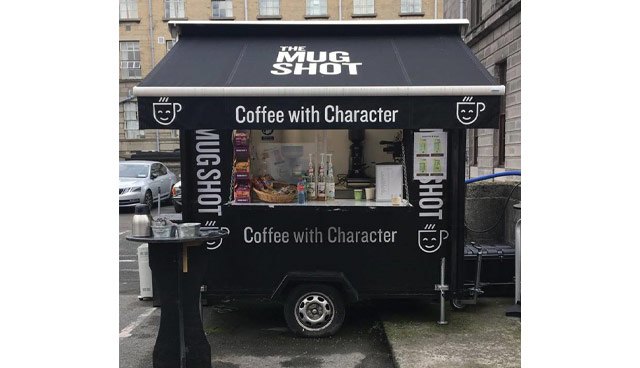 Our Social Enterprise service is responsible for the development of The Mug Shot, our coffee cart. This was designed, built and is now operated by our participants, all of whom have criminal convictions. The Mug Shot is a good example of the innovation and creativity that PACE has brought to the social enterprise sector. It is a source of employment for our professionally trained baristas and provides work experience for our baristas in-training. In addition to The Mug Shot, we manufacture a wide range of flower planters and other garden products including an innovative bee hotel. In addition, the participants annually find the time to create a garden for the Bloom Postcard garden section, work with artists on creating sculptures and other pieces of art for exhibitions. By providing opportunities for creativity, we can facilitate the therapeutic aspects of art and provide a positive outlet for the participants.
While our Training and Social Enterprise Services and Accommodation Services, are open to people with a wide range of convictions, we do not work with people with sexual convictions in those services.
Prevention Services
As PACE CEO, it was important for me to be able to ensure that we didn't exclude people based on their offence. This meant developing a suite of new, specialist services for people with convictions for harmful sexual behaviour. PACE runs three separate programmes for this cohort. These are the:
Safer Lives Treatment Programme;

Foothold Floating Support Service; and

Circles of Support and Accountability.
What we offer through our PACE Prevention Services is a unique suite of services for people who are classified as being at medium to high/very high risk of reoffending sexually.
The development of these services over the past eight years has represented the biggest expansion within PACE. By designing new programmes for this cohort we make a substantial contribution to the post-release management of people with sexual convictions.
Looking back on my own 20 years as PACE CEO, I am proud to see how much we have developed and changed in that time. We have developed our prevention services, expanded the range of accommodation we offer, further developed our training and started our social enterprise programme.
We have taken risks to grow as an organisation and to ensure that our work is meaningful. We continue to learn, to grow and to strive to offer the best services that we can. All of our work is underpinned by restorative principles, is evidence based and informed by best practice.
The aim of all of our services in PACE is to work with our participants to prevent further harm and help to make society safer.
T: +353 (0)1 823 1000
E: lisa.cuthbert@paceorganisation.ie
W: www.paceorganisation.ie