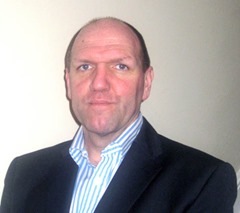 Host in Ireland founder Garry Connolly talks to Owen McQuade about why the State is optimal for hosting digital assets.
Garry Connolly believes that Ireland is underselling itself as a location to host digital assets by industry sectors such as gaming, social media and financial. The technology entrepreneur has been involved with IT infrastructure and data centres for over two decades and believes that Ireland is an "optimum location for hosting digital assets".
In late 2013, he founded an industry body to further this initiative through the Host in Ireland brand, which seeks to serve as a collaborative partner for global organisations and offer timely and accurate information relating to Ireland's digital asset hosting ecosystem, a liaison into Ireland's governmental policy and a networking partner for business opportunities.
After a series of successful business start-ups in the technology sector, Connolly decided to "work on the industry and not in it." He has facilitated the coming together of the data centre, co-location, managed services, telecoms, energy, legal and IP sectors to work on promoting Ireland as a location for such digital assets: "Although there are fierce competitors, they have come together to promote the bigger picture."
As part of this collaboration, Connolly commissioned 451 Research on behalf of the group to look in detail at Ireland as a location for hosting digital assets. As part of its report, the authors spoke to 58 of Ireland's leading experts in areas such as intellectual property, data protection, telecoms, energy generation and supply.
"I think the sector needed an outside perspective and the results showed that as a location for hosting digital assets, there is a lot more to Ireland than the weather," remarks Connolly. He sees the report as being a catalyst for starting a discussion between all the different players, from energy and telecom companies to the data centre operators and the various support services. "We have very much one ecosystem which supports the hosting of digital assets," he notes.
The report looked at nine criteria for the hosting of digital assets, outlined on Host in Ireland's scorecard: economy; tax and finance; green energy and electricity; legislative environment and law; infrastructure; hosting, big data and cloud; local workforce; government support; and success stories.
While there may be other locations which perform better for each criterion, Ireland "as a whole … has a very powerful proposition across all nine".
The Host in Ireland grouping consists of 78 companies across the digital assets sector and will be formally launched on 19 May in New York. When asked to define 'digital assets', Connolly gives a clear definition: "All the data, the ones and zeroes, that sit on servers in Ireland. Without the data, the servers, racks and data centres are not required".
Connolly is an enthusiastic cheerleader for the sector and communicates with great clarity Ireland's advantages as a host for digital assets. He has devised the "5Ps" which define Ireland as an optimum location for digital assets.
Policy, firstly, includes data protection, intellectual property and taxation. Ireland has an advantageous policy framework in all three areas.
The State also has a long pedigree in the digital sector. "In Ireland, we get digital," he comments. "IBM has been here for 56 years. We have been at the forefront of the sector from floppy discs through CD drives and now leading edge cloud services."
Power means a secure and preferably renewable supply. Green power has become a "very big issue" since the Greenpeace 'dirty internet' report, published in April.
We are also well-connected in the 'pipes' i.e. fibre connectivity. Finally, the case is rounded off by its people. "We have being doing this for ever, as a small trading nation, and we understand the value of digital assets," Connolly remarks.
In conclusion, he points out that the Irish digital assets sector is "undoubtedly focused on US market but Asia is coming." Ireland's advantages will therefore serve it well as the global economy shifts and new providers from the emerging economies come to market.
The 5Ps
• Policy
• Pedigree
• Power
• Pipes
• People
www.hostinireland.com