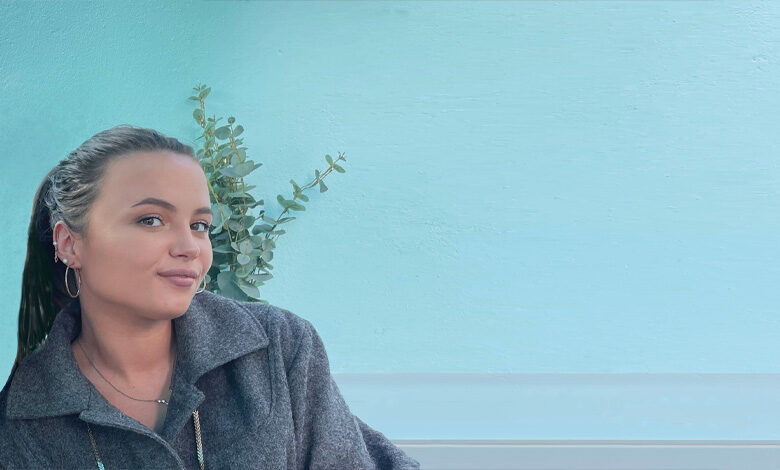 Having travelled to Sharm El-Sheikh, Egypt as a youth representative in Ireland's official delegation, in November 2022, Oileán Carter Stritch reflects on COP27.
As I sit in my lovely bedroom, on my lovely bed, with all my lovely things around me, I reflect on COP27 which happened in November 2022. I benefit from the injustices which occur around the world – I have the heating on in my house, I am wearing clothes made in inhumane conditions, and I type on my laptop made with mined lithium. The people suffering as a result of these things I have listed are very far away and sometimes it can be hard to fully comprehend that injustices actually occur. COP27 made that distance vanish and it became very real.
When I saw the cities burning
I knew that I was learning
Reflecting upon COP27 is not something you do to boost serotonin levels. This was the 27th time world governments have met to discuss the future of the world with regard to climate change. The mood from civil society was low, another watered down and weak set of agreements which let our counterparts on the other side of the world down. Politicians from wealthy nations used the conference as a PR stunt, rebranding monetary pledges to boost their global image, giving wordy speeches, and patting each other on the back as if their inaction does not have real consequences.
I heard many men lying, I saw many more dying
There is nothing I can say that is new or insightful – it has all been said before. It has been said for years. It is not a shock to anyone for me to say that the capitalist system fails most of us. It is not revolutionary for me to say that developed nations take advantage of systems that they have historically controlled for greed and gain. It is not a surprise that faith in politics and democracy are faltering. We know what the problem is, we know we should fix it, we know people are dying and being displaced as a result of our greed.
Yes, I even killed my brothers
And so many others
Individual actions are important – and I will continue to do my bit, but I am one in the battalion. My recycling or veganism is fairly insignificant when a petrostate blocks consensus of a COP27 agreement because it wishes to keep drilling for oil.
At COP27, Secretary-General of the United Nations Antonio Guterres said: "It is either a climate solidarity pact – or a collective suicide pact." It really feels like we have chosen the latter.
Oh, I must have killed a million men
And now they want me back again

At the age of 22, I should be looking forward to a long future for myself and future generations, but I do not have confidence in that. We have less than seven years to keep within the 1.5oC target and we are on track for 2.8oC . I watched young people in tears at the COP, fearing for their future as a result of inaction.
It's always the old to lead us to the wars
It's always the young to fall
Now look at all we've won with the saber and the gun
Tell me, is it worth it all?
We need a system change. One which promotes that the degradation of the planet and human life for monetary gain is not fit for purpose.
Call it peace or call it treason
Call it love or call it reason
But I ain't marching anymore
Oileán was supported by the National Youth Coucil of Ireland, in partnership with the Department of Environment, Climate, and Communications, NYCI to attend COP27 in Egypt as part of Ireland's official delegation.