Issues
Offshore Wind 2020 Online Conference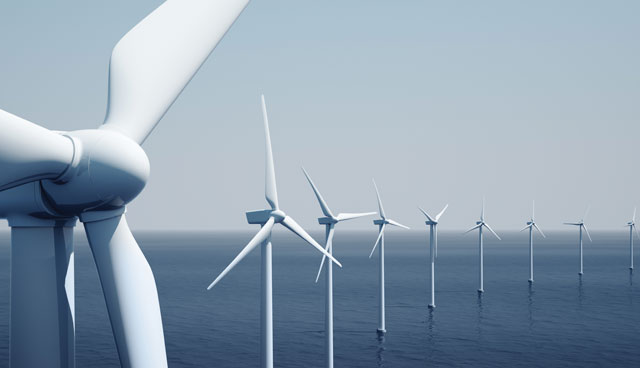 The Offshore Wind 2020 Online Conference, hosted by Energy Ireland and sponsored by SSE Renewables and A&L Goodbody, is due to take place on Wednesday 1st July.
This major conference will bring together all the key stakeholders to discuss where the offshore wind sector is at in Ireland and to investigate how its development can help to deliver the targets in the Climate Action Plan. The objective is to create a genuine in-depth understanding of how Ireland will develop its offshore wind resources.
With the publication of the Government's Climate Action Plan, there is now a clear pathway to a low carbon economy in Ireland. Renewable energy is pivotal to the Plan and most of the carbon saved in the plan will be delivered by wind energy. A significant portion of this will be offshore with an estimated 8.2GW by 2030. 2020 saw the commencement of the RESS support scheme with the second auction, which will be offshore energy, scheduled for 2021.
The key themes that will be addressed in the conference will include:
Update on renewable energy policy and where offshore wind fits in;
Developing an effective regulatory structure to support offshore wind development;
International experience of developing an offshore wind sector;
Investing in offshore and onshore grid system to deliver 8.2GW by 2030;
The importance of an effective marine spatial planning framework;
Developing the offshore wind supply chain in Ireland.
The conference will welcome a wide range of expert speakers from organisations including the Department of Communications, Climate Action and Environment; Commission for Regulation of Utilities; Irish Wind Energy Association; SSE Renewables; Department of Housing, Planning and Local Government; A&L Goodbody; UCC; Sustainable Energy Authority of Ireland and EirGrid.
"A&L Goodbody is pleased to support Energy Ireland's conference on offshore wind. It comes at a time of significant developments in the sector including the recent Government designation of seven 'Relevant Projects' and the publication of its consultation to inform a Grid Development Policy for offshore wind in Ireland. There is no doubt that offshore wind will play an important role in helping Ireland to reach its 2030 renewable electricity targets." John Dallas, Energy, Infrastructure & Natural Resources Partner, A&L Goodbody.
Paul Cooley, Director Capital Projects at SSE Renewables, said: "We need to keep pace with the global offshore wind energy market if Ireland is to exploit offshore wind at the scale needed to deliver our renewable energy and carbon emission reduction targets. We're beginning to see momentum build behind the development of a new offshore wind energy sector in Ireland, but it's critical we now turn that momentum into a real action plan to kickstart offshore project delivery in the waters around our island as quickly as possible. OFFSHORE WIND 2020 is the ideal conference to bring together the key stakeholders across government and industry to discuss how we can finally unlock the opportunity for offshore wind energy in Ireland and deliver offshore gigawatts to meet our 2025 and 2030 targets."
Conference Chair and Energy Ireland Managing Director Owen McQuade commented: "The Energy Ireland team look forward to bringing delivering this timely event for Irish wind, we are pleased to see the huge level of interest so far and anticipate an interesting morning of discussion and insight."
More information on the conference can be found at www.offshorewind.energyireland.ie