Issues
Ó Ríordáin takes on drug portfolio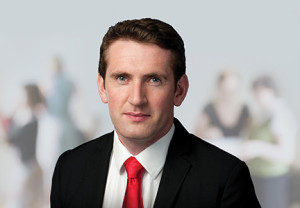 Labour's Aodhán Ó Ríordáin has been appointed to the newly established post of Minister of State with Responsibility for Drug Strategy by Tánaiste Joan Burton. He is also a junior Minister for New Communities, Culture and Equality – a brief spread across the justice and arts departments.
First elected to the Dáil in 2011, Ó Ríordáin represents his native Dublin North-Central. Prior to his election he had served as Dublin City councillor and worked as both a teacher and principal in St Laurence O'Toole's Girls National School on the inner-north side. As Deputy Lord Mayor of Dublin in 2006, he launched the 'Right to Read' campaign in an effort to improve literacy rates in disadvantaged areas.
Aodhán Ó Ríordáin's first challenge will be to produce a revised National Drugs Strategy, before the current strategy expires next year. He will also help to draft the new Misuse of Drugs Bill.
Commenting on the potential decriminalisation of cannabis, Ó Ríordáin stated: "I believe someone who has an addiction issue should be dealt with through the health system and not the criminal justice system." He added: "We need to have a proper discussion before we set [off] alarm bells in people's heads."
Speaking of his personal experience, witnessing the effects of drug addiction through his community activism, the Labour TD stressed the complexity of the problem and emphasised the damage caused by middle class drug users who fund criminal gangs. Teaching in an area of acute disadvantage also meant that Ó Ríordáin had come "face to face" with the damage that drug abuse causes to society.