Water is probably the most critical infrastructure and utility for the agri-food industry.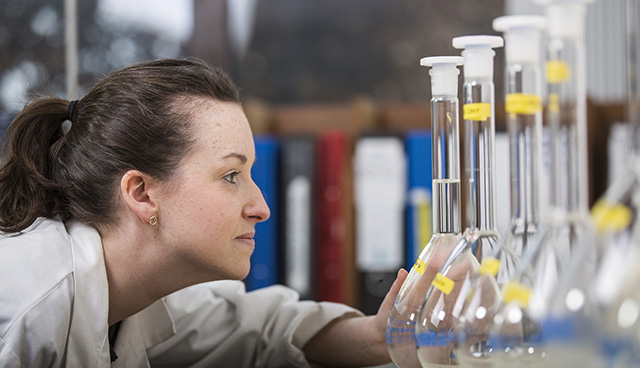 Northern Ireland's agri-food sector competes with the world's best, you'll find food and drink from Northern Ireland being enjoyed every day in more than 80 countries around the world.
Northern Ireland's food producers have a heritage in quality food with provenance and transparency and the sector continues to receive recognition internationally. Northern Ireland's outstanding natural environment gives our food a unique appeal to customers all over the world and using the latest traceability and processing techniques means that Northern Ireland's agri-food products and supply chain are among the most trusted and valued.
The agri-food sector is a cornerstone of the Northern Ireland economy. It has a proven track record for growth, generating almost £5 billion in annual turnover and accounting for a quarter of manufacturing exports. The sector employs around 100,000 people across its supply chain, it is among our most successful and ambitious exporters and is growing worldwide through its commitment to quality food and drink.
The critical nature of quality water and reliable supply
If Northern Ireland's agri-food sector is to continue to grow and prosper and meet the Agri-Food Strategy Board's (AFSB) target of a £7 billion industry turnover in another three years it is critical that quality water keeps flowing.
Michael Bell, Executive Director of the Northern Ireland Food and Drink Association (NIFDA), explains: "Utilities and infrastructure are absolutely essential to Northern Ireland's agri-food producers, however, water is arguably the most vital for two crucial reasons.
"Firstly, for agri-food producers water is not just part of the production processes. For many of our food products (bakery, drinks, dairy, meats etc.) water is a direct ingredient. Good quality water, reliably supplied, is therefore critical to the quality of the end product.
"Secondly, agri-food producers tend not to store water due to bacteria risk, so there are few alternative sources. In the event of a water supply outage most producers will not be able to maintain production for long. A reliable and resilient water network and speedy response and restoration to water supply outages are critical to keeping the production lines running."
Raw water is NI Water's main ingredient
Picking up on Bell's comments, Sara Venning, NI Water Chief Executive, explains: "Producing quality water is fundamental to our business, our water compliance is at a near record level of 99.86 per cent, but maintaining this is not simple. 'Raw water' is our main ingredient and it is intrinsically reliant on the local natural environment in water catchment areas.
"We abstract raw water from 23 different catchment areas across Northern Ireland and each area's land use defines the quality of its raw water. We work closely with land owners and land managers to proactively reduce substances such as nutrients, herbicides and microbial pathogens in raw water which in turn reduces the costs of raw water treatment."
Managing water catchment: Innovation, collaboration and conservation
Venning continues: "Through our Sustainable Catchment Area Management Programme (SCAMP) we partner with multiple organisations to carry out studies and implement projects and schemes across all water catchment areas to improve raw water quality and quantity.
Innovation, collaboration and conservation are at the heart of the work that we do across Northern Ireland, for example: "Seagahan Reservoir near Markethill in County Armagh: We have undertaken a 'Rush solution without Pollution' trial project involving a weed-wiping service for farmers as opposed to the normal spraying – initial results show a 50 per cent reduction in the levels of herbicide MCPA in the local raw water.
"Glendara River in the north west of the province: We have worked with The Woodland Trust and The Loughs Agency to stabilise the river banks through planting over 5,000 native broad leaf trees. Planting along river courses not only reduces erosion and sediment but also deters livestock encroachment and the associated waste that can directly enter the raw water.
"The Silent Valley Catchment and surrounding area of the Mournes are subject to wildfires that cause erosion and carbon run-off into the raw water. We work with the Mourne Heritage Trust, NI Environment Agency and NI Fire and Rescue Service to identify and manage the critical areas where wildfire can spread and potential locations to create fire breaks.
"River Erne and River Derg: Over the next four years, the 'Source to Tap' project will deliver sustainable and cost effective measures to reduce pressures on raw water quality that impact the River Erne and River Derg cross-border catchments. Source to Tap is an innovative, cross-border partnership project that will work with farmers and land managers to help reduce the volume of herbicide and soil filtering into the watercourse and will pilot measures with forestry operators to reduce water colouration and turbidity caused by forestry felling and replanting. It is a multi-million euro project co-funded by the EU's INTERREG VA programme through the Special EU Programmes Body (SEUPB), the Department of Agriculture, Environment and Rural Affairs (DAERA) in Northern Ireland and the Department of Housing, Planning and Local Government (DHPLG) in Ireland. It is led by Northern Ireland Water partnering with Irish Water, Agri-Food and Biosciences Institute (AFBI), East Border Region, Ulster University and The Rivers Trust.
"Garron Plateau in County Antrim. CABB, Co-operation Across Borders for Biodiversity, is a five-year European funded conservation project that spans Northern Ireland, the Republic of Ireland and Scotland. It's delivered through a partnership between RSPB NI, RSPB Scotland, BirdWatch Ireland, Butterfly Conservation, Northern Ireland Water and Moors for the Future. The CABB project gives us the opportunity to restore the entire Garron Plateau blanket bog catchment area, improving the quality and reliability of the raw water received at our treatment works in an environmentally sustainable way."
The global importance of water management for agri-food
Water management is one of the greatest challenges facing the global agri-food sector over the coming decades. Per head of the global population less and less water will be available for food production; by 2050 it is estimated that this will be just one third of the level available in 1950. Conversely, the agri-food sector's need for water will increase as the world's population will have grown from 2.5 billion to an estimated 9.5 billion people over the same time-frame. Water management and agri-food must have an integrated approach ensuring sufficient quantity and quality of water coupled with solutions that increase agri-food productivity with prudent use of water and nutrients – the world's population needs to be fed.
W: www.niwater.com
T: +44 (0)3457 440 088