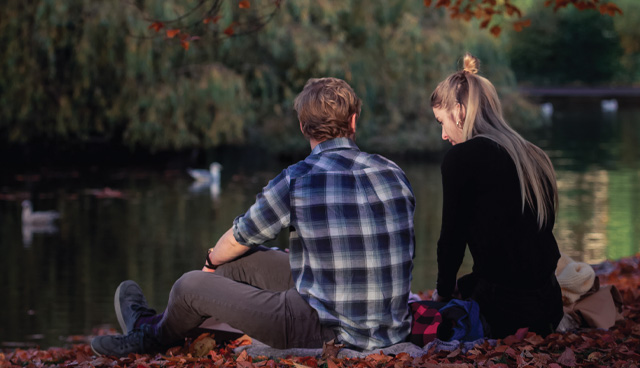 Under the A Better Quality of Life for All mission in the 2020 Programme for Government (PfG), the coalition parties acknowledged a "need to supplement our existing economic measurements".
Existing metrics of economic performance fail to consider damage to the environment, voluntary work, equality of opportunity, distribution of wealth and income while exclusively valuing public expenditure "on the basis of the inputs used, not the outcomes achieved".
Subsequently, the Government has committed to developing a set of indicators to broaden the context for policy making, including "a set of well-being indices to create a well-rounded, holistic view of how our society is faring" and "a balanced scorecard for different areas of public policy". Rather than replace existing economic tools, these indices are intended to complement them and inform the development of spending reforms and wider government budgeting.
In February 2021, the Government announced an agreed approach to the development of an overarching Wellbeing Framework for Ireland. The Framework is intended to create a "well-rounded, holistic view of how our society is performing, alongside the existing economic measurement tools" and will inform policymaking across government.
Led by the Department of the Taoiseach and the Department of Public Expenditure and Reform, alongside a working group incorporating a range of government departments, the Central Statistics Office and the National Economic and Social Council, the initial phase will be completed in summer 2021 with overall the development anticipated to progress over several years.
As well as furthering the findings of Wellbeing and the Measurement of Broader Living Standards in Ireland, a Department of Finance research paper, the development of Ireland's Well-being Framework will utilise the OECD Framework for Measuring Well-being and Progress an exemplar.
Examining the evolution of wellbeing measurements internationally and investigating options for introducing a wellbeing measurement in Ireland, Wellbeing and the Measurement of Broader Living Standards in Ireland recognises that economic statistics alone cannot "accurately reflect the wellbeing of a population".
As such, to measure economic performance, countries such as New Zealand, the UK, the Netherlands and Canada have produced wellbeing indicators that are used in tandem with macroeconomic statistics.
The spectrum of wellbeing measures used elsewhere reflect "aggregate, distributional, subjective, and objective dimensions of society". The three options outlined for monitoring Irish wellbeing in the Department of Finance document are: a dashboard of indicators; a survey; or a composite indicator of wellbeing. Internationally, a dashboard has been identified as "likely the best way to achieve a well-rounded and informative wellbeing measure".
The Department of Finance paper on wellbeing measurement concludes: "A national measurement of wellbeing has the potential to improve inter-departmental cooperation and cohesion, and to further the whole-of-government agenda to improve living standards for Irish residents and citizens. Wellbeing could become an entrenched consideration at all levels of public decision making."
The OECD Wellbeing Dashboard has 11 dimensions:
Income and wealth
Housing
Work and job quality
Health
Knowledge and skills
Environmental quality
Subjective wellbeing
Safety
Work-life balance
Social connections
Civic engagement