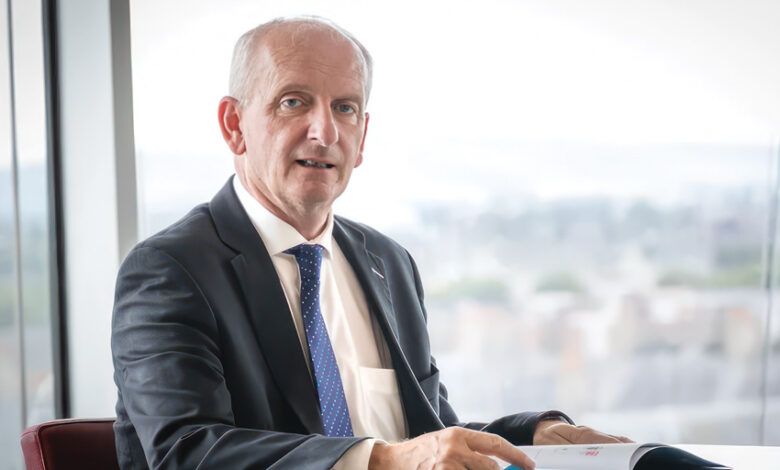 Bernard Gloster has become the new Director General of the HSE, following the resignation of his predecessor, Paul Reid.
Gloster's appointment is hoped to bring stability to the HSE, which has been hampered by a number of high-profile resignations over the last year, as well as an admitted decline in public confidence following the infamous 2021 cyber-attack. Gloster will earn a salary of just over €420,000.
One of those recent resignations was that of Martin Curley, who upon his resignation as head of digital transformation in January 2023, described the Irish healthcare system as "potentially the worst-performing healthcare system in the northern hemisphere".
In a response to that criticism, Gloster, appearing before the Oireachtas Health Committee on 22 March 2023, outlined three priority areas he aims to improve in the HSE, namely: access and performance; timely implementation; and public confidence.
Gloster further outlined, in a response to a question from the Social Democrats' Róisín Shortall TD: "It [the HSE] is an organisation that has become a top-heavy structure with many cumbersome processes. The opportunities presented by Sláintecare and the Programme for Government priorities will assist in tackling some of these issues. But structure itself, however, is not an answer on its own."
Responding to a question from Fine Gael Senator Seán Kyne, Gloster explained his belief that winter plans for the HSE have "passed their usefulness".
"My preference is that we will have an all-year-round capacity plan… We experience pressures throughout the year, and you would find it hard to distinguish between winter and summer. It is something I want to discuss with the Minister [for Health] and the Secretary General."
Gloster formally took up the position of HSE Director General on 6 March 2023. Prior to his new position, he was Chief Executive of the State child and family agency, Tusla. Before joining Tusla as CEO in September 2019, Gloster spent more than 30 years working in the health service. He held several senior management positions including Chief Officer of HSE Mid-West Community Healthcare and worked in or managed in both community and acute hospital operations.
He is a social care worker by profession, holds an MBA from Oxford Brookes University and an MSc in management practice from UCC.
Upon announcing Gloster's appointment, Minister for Health Stephen Donnelly TD said: "I am delighted that he is to take up this role. The challenge of leading our health services is among the most important roles in our public service and I look forward to working closely with Bernard as we work towards our goal of delivering universal health care for our people."