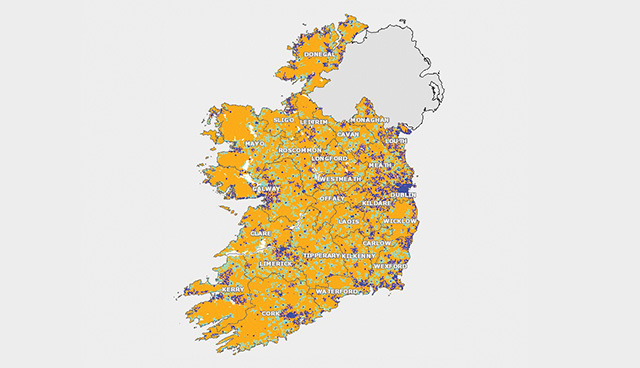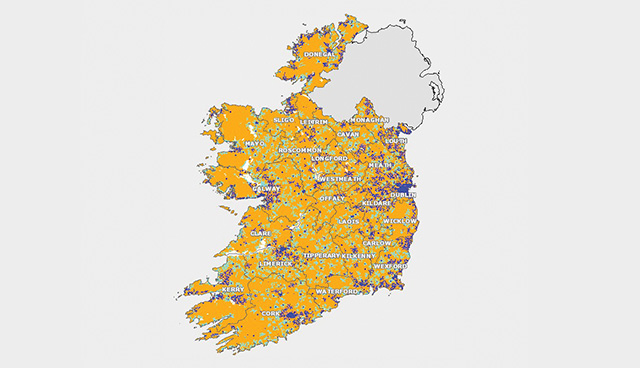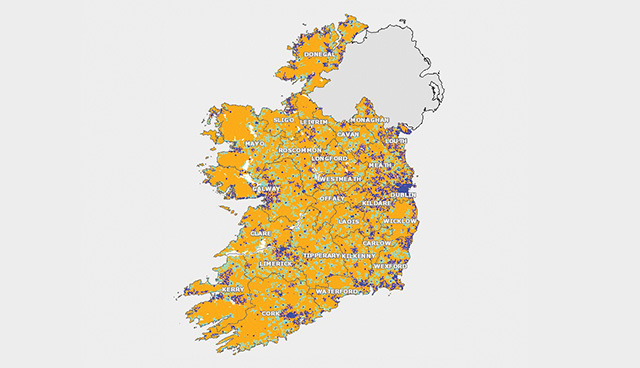 The withdrawal of eir from the tendering process for the Rural Broadband Plan raised question marks around the sustainability of the Government's plan. However, despite only one bidder remaining, Minister Denis Naughten is pushing ahead with the project.
Enet-SSE is the sole remaining bidder for the Government's rural broadband plan after eir's surprise withdrawal from the process earlier this year.
Last September another bidder SIRO, a joint venture between the ESB and Vodafone, also pulled out of the tendering process.
"Growing uncertainty on a range of regulatory and pricing issues" was the main reason listed by eir for removing themselves from the tender for the job of connecting the 542,000 homes earmarked in the plan with high-speed broadband.
Minister Naughten has rejected criticism that the withdrawal has now rendered the tendering process "uncompetitive", instead believing that the plan could now be accelerated with only one party to negotiate with. Naughten dismissed Fianna Fáil's request that an independent review of the scheme, avoiding further delay in the procurement process.
"It's not a case that in relation to pricing we're over a barrel by any manner or means," he said. In revealing that a deal with Enet-SSE is now likely but not guaranteed, Naughten, perhaps unknowingly, insinuated that a plan B for the long overdue project either exists or will need to be drawn up.
Whatever form that plan takes, any further delay to rolling out high-speed broadband to rural Ireland will cause aggravation amongst the business community, who have been waiting on the scheme since it was first announced by then Minister for Communications Pat Rabbitte in 2012.
The National Broadband Plan is an EU-supported strategy to deploy a minimum of 30Mbps future-proofed broadband connectivity to 540,000 homes, deemed commercially unviable by providers. The scale of the project is reflected in that 90 broadband blackspots identified by the State cover 96 per cent of the country's landmass.
As of December 2017, 69 per cent of the 2.3 million premises around the country have access to high-speed broadband. By the end of 2018 it is expected that 77 per cent will have access to high speed broadband, climbing to 90 per cent in 2020.
Last year, eir signed a deal with the Government to roll out high-speed broadband, predominantly fibre to the home (FTTH), to over 300,000 premises in rural Ireland which were part of the original intervention area. Naughten welcomed that eir has reconfirmed its commitment to this commercial investment and to their ongoing investment in broadband nationally.
Enet profile:
The last company remaining in the tender for the Government's National Broadband Plan is a consortium, made up of Enet, Ireland's second largest energy utility SSE, John Laing Group, a London-based infrastructure investor and manager and backed by specialist telecoms investor Granahan McCourt Capital.
The core of Enet's business is the State's Metropolitan Area Networks (MANs), telecommunications networks built around 94 towns. It is Ireland's largest wholesale-only carrier and has offices in Limerick and Dublin. In 2017, 78 per cent of the €200 million-valued Enet was bought by State-backed Irish Infrastructure Fund and later last year it announced a new €100 million joint venture with SSE to supply 115,000 rural homes with fibre broadband over the next two years.
Just weeks after Enet were confirmed as the sole remaining bidder their Chief Executive Conal Henry, labelled as the spearhead behind Enet's bid for the National Broadband Plan form the beginning, stood down with little explanation and was replaced by former director of sales and marketing, Bartley McElroy.