Technology
Narrowband IoT: Low power, longer life and less cost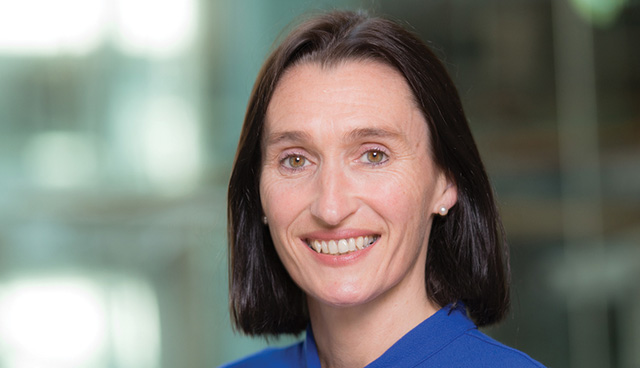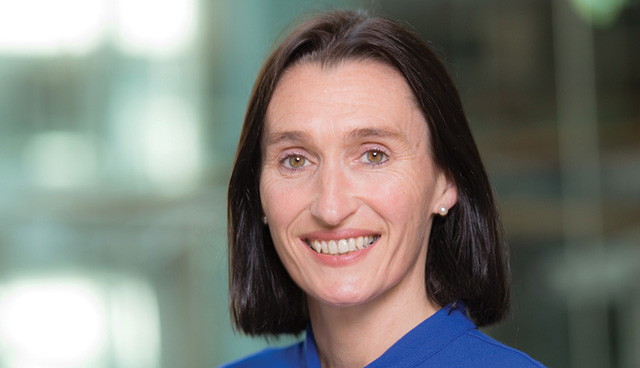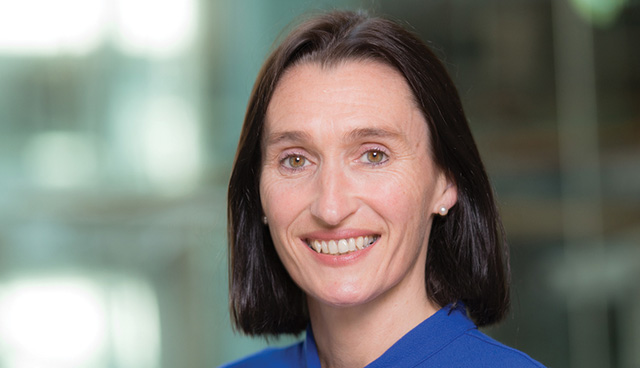 Narrowband IoT (NB-IoT) is here and the potential for application is virtually limitless. eolas speaks with Vodafone Ireland's IoT Country Manager, Debbie Power, about her company's early adoption of the technology and its potential for the future.
For those closely watching the development of internet technology in recent years, things got a lot more interesting in September 2016. That was when Vodafone turned on the first global narrow band Internet of Things (NB-IoT) network in Spain, making it possible for internet connectivity to go further and last longer than ever before.
Today it has networks up and running all around the world – the company was an early adopter of the technology and launched its NB-IoT network in Ireland in 2017.
"NB-IoT is a low power, wide area (LPWA) networking technology that is extremely efficient. Key features of it include its ability to allow for extended battery life in connected devices, two-way communications and the fact that it operates in the licensed spectrum," says Power.
"It offers ubiquitous wide area connectivity and the result is devices that can last a long time while also accessing strong network coverage even if they're located underground or deep within buildings."
The potential applications for NB-IoT are almost endless. Already real-world examples are winning fans around the world, from farming to retail and from heavy industry to finance. The market expectation is for this technology to become even more widespread in the coming years.
The latest Commission for Communications Regulation report (Irish Communications Market, Quarterly Key Data Report, Data as of Q1 2018) indicates that there are approximately 880,000 connected devices in Ireland. Taking these figures into account and reviewing analysts' reports, in conjunction with market growth trends, Power estimates that by 2025, there will be around 2.5 million Internet of Things devices connected by traditional cellular connectivity and an additional six million on LPWA.
These devices won't transfer video or smartphone traffic across the internet but rather small packets of data allowing remote networks to interface with the real world.
"It's about moving around high volumes of low size data, filling in the blind spots that stop IT systems knowing what's happening in the real world. It's very exciting and some of the applications companies have created for this are incredible," explains Power.
Amongst those are Moocall, an Irish agritech company that markets a non-invasive, tail mounted sensor for cattle that accurately predicts when a cow is most likely to give birth by measuring tail movement patterns triggered by labour contractions.
When contractions reach a certain level of intensity it sends an alert via Vodafone's Managed IoT Connectivity Platform directly to an app, on average one hour prior to calving, offering immense benefits to the farmer from both an economical and a lifestyle point of view.
Another example is Health Beacon, an Irish medication adherence technology company that develops smart tools for managing medication. It has a smart 'sharps' bin for patients who self-inject medications at home that connects digitally and is programmed with the user's personal medication schedule.
"Healthcare is an industry that will benefit significantly from IoT adoption, and it's a key part of the Vodafone IoT strategy. We have the capability to help transform healthcare globally, with our outstanding service and excellent range of products, which build on our great successes to date," outlines Power.
"We want to see as much experimentation as possible with NB-IoT – the possibilities are endless. We see NB-IoT as an enabler of a whole new ecosystem."
Traditionally, internet-connected devices, capable of carrying out the functions of NB-IoT, cost between 40 and 50 dollars each and could not be placed in remote or isolated locations in case they could not receive network coverage. They were also limited by the range of the networks they could connect to.
Today, as the cost of such devices has fallen, and capabilities have increased, devices with similar abilities can be located in more secluded locations, with batteries that last years between charges. This offers the opportunity for companies to redeploy resources in more efficient ways.
"They can connect to the NB-IoT network in much more remote locations, be serviced remotely and best of all, the cost of communicating across this type of technology is extremely low which cements the business case for considering mass deployments of connected assets," Power explains.
"These are real life use cases of Internet of Things technologies which directly impact upon the lives and businesses of the people who interact with these solutions."
From a public sector point of view, Power is keen to emphasise the massive potential that NB-IoT has in terms of its ability to enrich the lives of citizens living in Irish towns and cities.
"This technology can be used to deliver a smarter citizen experience. We're talking about smart lighting, smart parking, smart parks, smart spaces – the application of technology to deliver safe and healthy environments, and to make our country a better place to live as time goes on," she asserts.
"These applications resonate with people – it's about delivering on the quality of life promise and letting people know that their urban spaces work for them."
Parties considering looking at rolling out LPWA technology would be well advised to look at Vodafone's NB-IoT technology because of its experience in the area. It has facilitated hundreds of NB-IoT projects around the world, working with multiple network carriers and developing valuable expertise in the process.
Vodafone's NB-IoT offering is now a global network rolled out in Spain, Ireland, Italy, the Netherlands, Australia, Turkey, the Czech Republic, South Africa and Germany. The next phase of countries actively being worked on for deployment are Britain, Portugal, Greece, New Zealand and Hungary.
The telecommunications company outlines that it has gathered extensive experience of working with customers in these markets and can apply this knowledge to each new project it undertakes, removing much of the risk for those taking their first steps in this area.
"We offer a service to give people an opportunity to get going and access to the NB-IoT network in Ireland is extremely cheap – €100 will get you access for a six-month trial period using a limited number of devices. We'll give assistance and introduce you to the wider ecosystem that will help you get your project going," says Power.
"We want to see as much experimentation as possible with NB-IoT – the possibilities are endless. We see NB-IoT as an enabler of a whole new ecosystem. There are new companies starting up at a fast pace in Ireland, across all areas of the IoT value chain, from sensors through to application. The exciting thing about IoT as a technology is how interdependent it is," she concludes.
"Our core value is in connectivity and we are central to the nervous system of IoT in Ireland. We are delivering on our promise of enabling a connected society and enhancing lives and business."
For more information:

Debbie Power

IoT Country Manager, Vodafone Ireland

E: debbie.power@vodafone.com

W: www.vodafone.ie/business