Issues
Mother and baby homes inquiry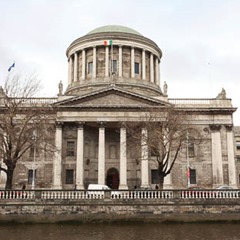 A commission of investigation into the treatment of residents in mother and baby homes will be led by Judge Yvonne Murphy. Judge Murphy led the inquiry into child abuse in the Catholic Archdiocese of Dublin, which reported in 2006, and was commended by Children's Minister James Reilly for her "very strong track record in effectively establishing the truth in relation to important and sensitive matters." Formal terms of reference will be published in the autumn.
The deaths of 796 children, mainly infants, were first documented by Tuam historian Catherine Corless and were widely publicised in the media in June.
An initial study into the work of the homes, drawn up by an inter-departmental group of officials, was published in July.
The group will remain in place and will collect relevant records for the inquiry's work. It noted that eight other homes operated with the last, Ard Mhuire in County Meath, closing in 1991. Others were located in Dublin and counties Cork, Clare, Westmeath and Tipperary.
"This is a complex task and it is very important it is completed to the highest standard," Reilly stated. The Government also plans to review and reform arrangements for individuals wishing to access adoption information.