Issues
Modular housing: The UK experience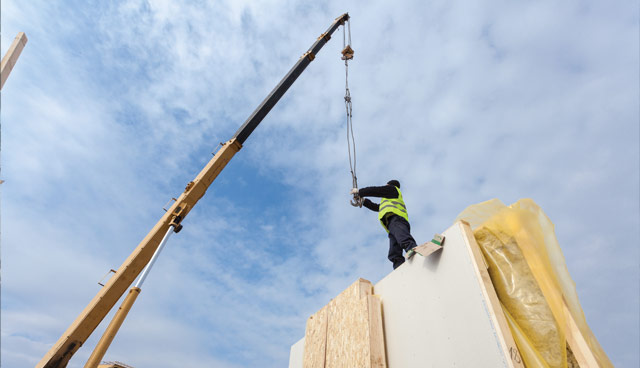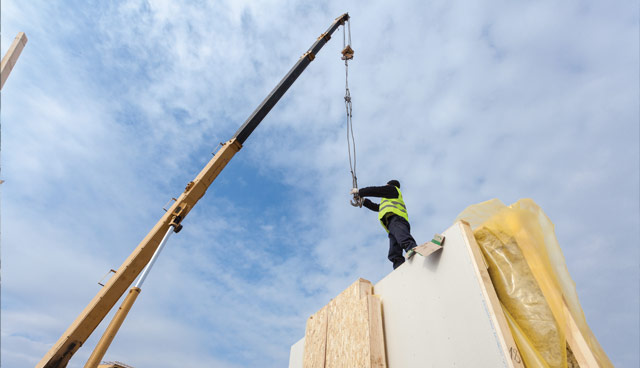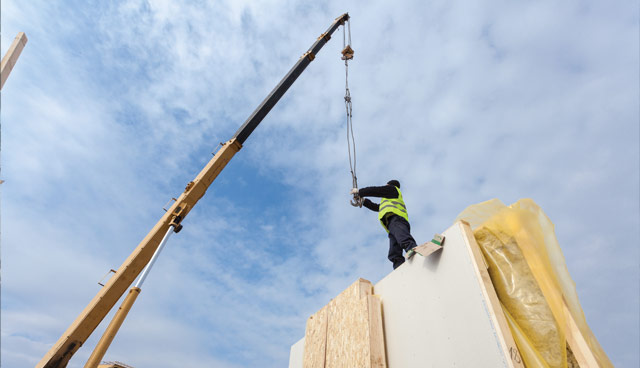 Modular construction has been widely proposed as a radical and innovative building practice which may offer a means of rapidly tackling the state's significant housing shortfall. eolas assesses the potential opportunities granted by this building method.
More than half a decade into Ireland's housing crisis, Minister for Housing, Eoghan Murphy TD, presides over a Department which has floundered in its objective of alleviating homelessness. As homeless figures steadily increase in correlation with house prices and rent costs, calls have mounted for a significant changing of approach regarding the building of affordable accommodation. The rise of the off-site construction market in the UK, and further afield in Europe, offers a potential solution to the growing problem facing Ireland.
Indeed, approximately 15,000 modular homes are built in the UK every year. The construction of such accommodation is significantly limited by a lack of compatible factories; however, this limitation is expected to be tackled by an ambitious private sector who are keen to meet this new demand. Innovative entrants to the housing market have been encouraged to assist the British Government in its objective of constructing one million homes by the end of 2020. In the North, modular housing has been employed for the first time as a means of addressing the province's waiting list, which currently amounts to over 24,000 households. A recent £6.2 million project in Carrickfergus, County Antrim has pledged to build 40 safe and affordable homes by spring 2019, with a rental price of £60 per week, £22 less than the national average.
The growth of the UK's off-site construction market came in tandem with pledges from the then Minister of State for Housing and Planning, Gavin Barwell, who offered incentives to construction innovators and SMEs to step up to the modular construction challenge. Indeed, the benefits of this construction method appear to be clear, according to a research published by the UK's Steel Construction Institute (SCI). The study estimated that the total amount of site labour could be cut by as much as 75 per cent by employing offsite construction.
Beyond mitigating the existing skills and labour shortage, offsite construction offers further positive contributions to Ireland's workforce, economy and environment. In the same SCI study, offshore construction may result in a reduction of accidents and other incidents by up to 80 per cent, with potential defects in housing units cut by the same amount. Furthermore, road traffic movement is projected to see a 70 per cent reduction, along with waste (90 per cent reduction) and energy used on site (80 per cent). Speed, however, offers itself as the main benefit to the Government, with construction time predicted to be compressed by up to 80 per cent by building modular units.
The projected economic and environmental efficiency of modular construction appears to be supported by public confidence: a report published by the NHBC foundation, a research and guidance group based in the UK, found that many of those surveyed expected the role of offsite construction to grow (45 per cent) or remain static (51 per cent) in the next three years. More significantly, the majority (98 per cent) of organisations participating in the survey had used or considered modular construction on at least one of their developments in the last three years, suggesting emerging areas of innovation within the housing sector.
It is no surprise, therefore, that the Government is starting to embrace offsite construction. Ireland's Rapid Delivery Framework includes ambitious plans to build up to 1,700 modular homes, with the overall value of the Framework expected to reach between €212.5 million and €340 million. It has been estimated that a development of 20 houses could be worth up to €4 million for Irish construction firms. Meanwhile, between 20 and 25 modular home developments are currently under construction in Mulhuddart and Balbriggan, whilst Fingal Council has announced its own plans to build 300 modular homes.