Issues
Minster Foley unveils Leaving Certificate reforms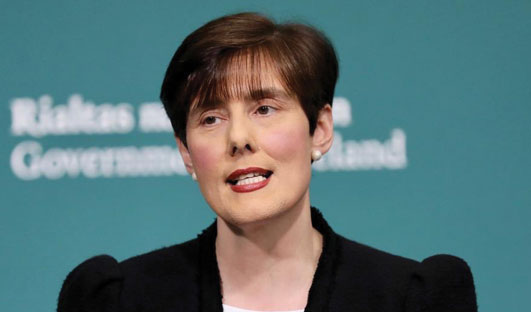 Minister for Education Norma Foley TD announced planned reforms for the secondary-level senior cycle in late-March 2022, with the most immediate change that those entering fifth year in September 2023 will now sit Leaving Cert papers one in Irish and English at the end of fifth year.
Longer-term reforms to the senior cycle will also include the introduction of two new subjects – drama, film and theatre studies, and climate action and sustainable development – that will be piloted in schools from 2024, and adjustments to the weighting of overall grades, with a maximum of 60 per cent of final grades to be based on written exams and the remainder to come from assessment components such as project work, oral examinations, or practical exams. Curricula and assessment models will also be updated in chemistry, physics, biology, and business studies.
With exams to now be spread over the two years of the senior cycle, authorities have clarified that those who find themselves repeating their Leaving Cert will be permitted to redo all exams in the space of one year. While the pilot schools for these new subjects, curricula and assessment models have yet to be decided, it is likely to be 2028 at the earliest when these reforms are rolled out across all schools, meaning that those currently in any year of second-level education are unlikely to encounter the new Leaving Cert. While the move away from the traditional three-week intensive exam period has been welcomed, the CAO points system is unlikely to change as yet, meaning pressure on students to secure points will still be prevalent.
Commenting upon the launch of the reforms, Minister Foley said: "This is an ambitious programme of reform. It will enrich students' educational experience by increasing their choices to match their interests and enhancing teaching and learning. It will reduce the pressure on students that comes from final assessments based primarily on examinations. We will move to a model that uses other forms of assessment, over a less concentrated time period, in line with international best practice."
Teachers have responded to the proposed reforms in a manner consistent with the proclamations of their unions in the lead up to their unveiling; having performed assessments on their own students on a "no precedent" basis during the Covid-stricken Leaving Certs of 2020 and 2021, they have once again stated their opposition to permanently carrying out assessments of their own students.
Association of Secondary Teachers Ireland (ASTI) President Eamon Dennehy said: "It is longstanding ASTI policy that certification in the state exams is entirely externally assessed. This must be retained in all aspects of the development of the Leaving Cert. It vital that the integrity of the state exams system is maintained… It is essential that the mistakes made in the introduction of the Framework for Junior Cycle in recent years, which sidelined the voice of teachers, must not be repeated."