Transport
Minister of Transport: Shane Ross, TD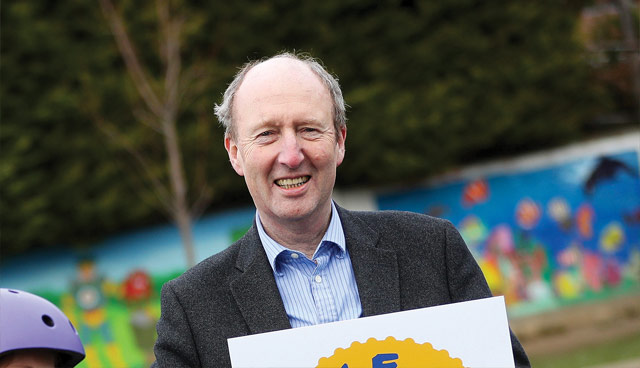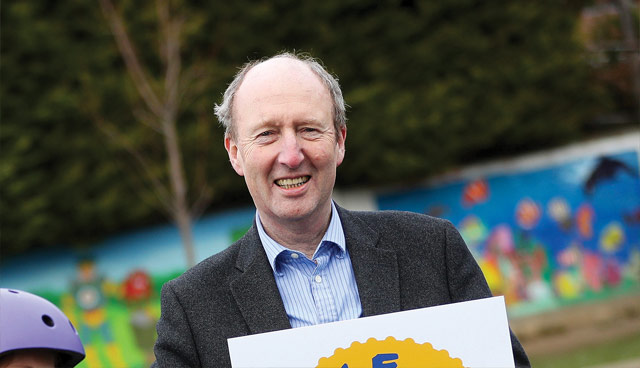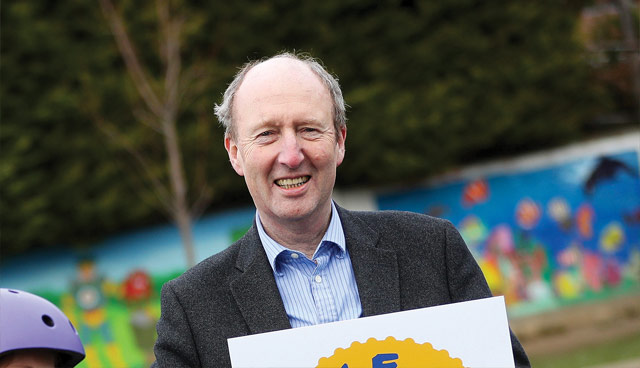 Ireland's economic upturn has brought with it a greater demand on the land transport networks and services. Addressing both the current and future needs of the transport sector has been a key challenge in the portfolio of Minister for Transport Shane Ross, TD.
Budget 2018 brought with it a welcome increase in spending for the Department of Transport, Tourism and Sport, up €215 million from the previous year's allocation. Minister Ross outlined that the increased spending would be used to address "emerging capacity constraints on our public transport systems". Adding that it would also allow the Department to step up investment in climate friendly and sustainable transport solutions and remove bottlenecks in the existing road network.
A review of the Capital Plan brought about an announcement this year of an enhanced road investment programme stretching to 2021. The extra allocation brings the expected road investment for over the four-year period to €4.26 billion. In January, the Minister announced €417 million for regional and local road maintenance and improvement in grant allocations.
However, outside of public transport reform, Ross' major contribution will be viewed as his introduction of the Road Traffic (Amendment) Bill. Despite facing resistance from rural TDs and opposition from Fianna Fáil, the Bill, which will see automatic disqualification for drivers over a reduced alcohol limit and imposes tougher sanctions for those who break provisional licence usage rules, is largely supported and should be introduced as legislation sooner rather than later.
Public transport
The National Development Plan (NDP) saw the announcement of major public transport items such as BusConnects, Metro Link and expanded DART and Luas services. Ross has commissioned a review of overall public transport policy. The Minister has outlined the purpose of the review as "that services are sustainable into the future and are meeting the needs of a modern economy". However, workers' unions have voiced their concerns that any review could lead to the privatisation of additional services.
Ross recently stated that he would not be an advocate for an agenda of privatisation but nor would he be a representative of the management of the State companies or any other stakeholder in the transport sector.
"My primary focus is the public transport user. Ensuring that they get from A to B, in an efficient, accessible, sustainable and reasonably priced way is my goal, while being cognisant of the need for economy in using taxpayers' money. That is my goal and something I think we can and should work together to ensure," he said.
He also outlined his short-term ambitions for additional peak time Luas service capacity, additional capacity on bus services, the introduction of a 10-minute frequency Dart service and an expansion of the rail service from Kildare through the Phoenix Park tunnel to Grand Canal Dock.
A recent pilot initiative by Ross, which has come in for criticism, is the introduction of 50 new bus routes around Ireland from June to combat rural isolation. Ross has been forced to defend the initiative, named by critics as a 'drink link'.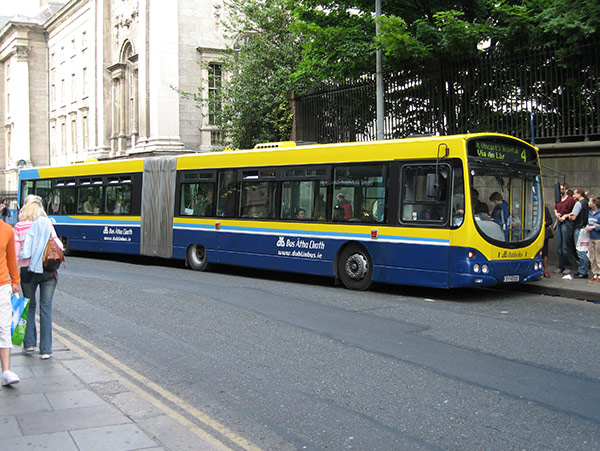 "My primary focus is the public transport user. Ensuring that they get from A to B, in an efficient, accessible, sustainable and reasonably priced way is my goal, while being cognisant of the need for economy in using taxpayers' money."
Ross said: "There will be 188 new journeys every week, 20 of those are extensions to existing routes, 30 of them are demand responsive. The services will run on average from between 6pm until 11pm. This is a very serious trial.
"It's for communities to get together, go off and play bingo, if they want to go to the pub they can. It's not all pub-orientated."
Climate
The NDP has outlined various projects that will allow for the easing of congestion, a lower carbon output for the transport network and has a specific focus on developing greenways and accessible sustainable transport. The NDP takes into consideration the existing national Mitigation Plan. Speaking previously, the Minister described "the elimination of conventionally fuelled vehicles on the roads" as the most important transformation in the transport sector.
Following on from the National Policy Framework on Alternative Fuels Infrastructure for Transport, which set out an ambition for all new cars and vans sold in Ireland to be zero emission from 2030, the Minister has rolled out various projects, such as: the electric SPSV grant scheme to support the increased uptake of electric vehicles in the industry and more recently, a reduced toll incentive for electric vehicles running to 2022.
Cycling
Despite ambitions for more sustainable travel in Ireland, one area in which Ross has been criticised is around cycling. Although not opposed to the idea, the Minister's failure to throw his weight behind a bill introduced last year by Ciarán Cannon, TD and Regina Doherty, TD, which outlined passing distances of between 1m and 1.5m for cyclists by motorists, depending on speed restrictions.
Admitting that his officials were "sceptically" examining the proposal, he added: "It is not ruled out but it is not as easy as it looks. If you put 1.5 metres between them all the time, you have got to be able to prove people have committed that offence."