The Irish Time's Sorcha Pollak discusses her love of people, journalism and music.
How did you get into journalism?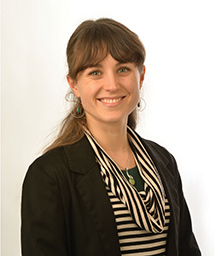 I never really planned to become a journalist growing up. I loved writing stories as a child but theatre and music were my great loves and I was determined to pursue a career as an actress. My parents, my paternal grandfather and my maternal great grandfather were all journalists so I wanted to branch out and try something different.
However, in my final year of Trinity College I had to accept the love of writing in my veins and began a column for the college newspaper. After I graduated I worked for a while and then spent eight months travelling alone through the Americas, documenting the experience through an online blog.
The following year, when I was studying media and development at the London School of Economics, I worked with a journalism think tank and was offered the chance to intern at a journalism conference in Perugia, Italy. In Perugia, I met journalists from around the globe and realised once and for all that journalism was the career path I wanted to pursue.
After my Masters I interned at the London bureau of Time Magazine covering current affairs in the UK, Ireland, the US and South America and in early 2013 I joined the Guardian as a senior researcher on the newspaper's Reading the Riots project.
I moved back to Dublin at the end of 2013 and have been working with the Irish Times as a general reporter since January 2014.
Who do you admire most within your profession and why?
War correspondent Martha Gellhorn has always been my journalistic inspiration in life. She was one of the first ever female war correspondents and wrote some incredible articles during the Spanish Civil War and the second world war.
Marie Colvin, who died in Syria in 2012 while covering the conflict for the Sunday Times, is another journalistic hero. Colvin had the ability to really speak to people and portray their humanity through her articles as a war correspondent. This is clear from her final dispatch from the city of Homs when she spoke to the women and children hiding from the horrors of shells and rockets in what Colvin called "the widow's basement."
My favourite contemporary journalist is Patrick Kingsley who is the Guardian's migration correspondent. Kingsley's coverage of the refugee crisis has given readers worldwide a fundamental insight into the stark reality faced by millions of people worldwide fleeing death and persecution. I also have a lot of respect for the work of Mary Fitzgerald who used to report for the Irish Times and who has been reporting from Libya since 2011.
What has been your most significant story to date?
When I was 18 I spent a year living in the city of Iquitos in the Peruvian Amazon, an experience which awoke inside of me a fascination with Latin American politics, culture and social justice issues. In 2015 I was awarded funding by the Simon Cumbers Media fund to travel to Honduras in central America and report on the battle for land rights in the north east of the country. I spent 10 days in the Honduras, speaking to local people about the human rights abuses, violence and death they had witnessed in recent years.
I also became acutely aware of the gender violence that exists in the country and the phenomenon of femicide – domestic and sexual violence and murder of women – that has become normality over the past decade. I spoke to a number of women from urban and rural areas about the daily battles they endure and the persecution that plagues their lives. I also met with members of the LGBT community to speak about the rising number of killings of gay, lesbian and transgender people in Honduras. On my return to Ireland, I wrote three articles for the Irish Times on my experiences in Honduras and created a short video based on footage I had taken on my phone while abroad.
I also write a weekly series for The Irish Times called New to the Parish which documents the experiences of people have moved to Ireland. I have interviewed women and men from around the world – including Mali, India, Inner Mongolia, Bolivia, Mexico, Romania and Syria – about their lives before moving to Ireland and why they chose to come to a small, rainy island on the very edge of western Europe. It's a real privilege to be given an insight into people's lives and learn about the diverse and fascinating cultures that exist around the world.
Describe your typical working day?
There is no such thing as a typical working day in journalism. I begin my shift at a different time almost every day. I sometimes work production shifts which means online work on the website starting at 6am. Other days I work breaking news shifts which begin at 7.30am. My general reporting shifts begin at 9am and 10am and sometimes I will begin work later in the day, starting at 2pm.
If I am reporting, I often work outside the office interviewing people on events or stories I'm covering. I work long hours and take on a lot of extra projects outside my regular working hours. For example, I sometimes present the Irish Times Women's Podcast which requires research and interview preparation outside work. I love what I do which means I spend a lot of my free time researching stories… probably too much of my free time.
What advice would you offer anyone looking to pursue a career in journalism?
You don't need to study journalism to become a journalist. What you really need is an insatiable curiosity in the world. You need to be interested in human beings and always keep an open mind. Keep asking questions. Study literature, languages, history, geography, science or maths and broaden your mind at university. Write about what interests you, keep an online blog of your experiences and keep pestering those news editors with your articles. They'll eventually take notice.
How do you relax outside work?
Music is fundamental part of my life. I sing in a choir, sing jazz for myself, play violin with a string ensemble. I try and get into the outdoors as much as possible and often go hiking with my dad in Wicklow, Cork or Connemara at the weekends. Right now I'm training for a marathon. Theatre is another great love and lot of my money goes to seeing the latest productions in Dublin. I'm a voracious reader and I can't get through the day without a little yoga first thing in the morning. And of course, red wine and chocolate – that's what really keeps the batteries going.