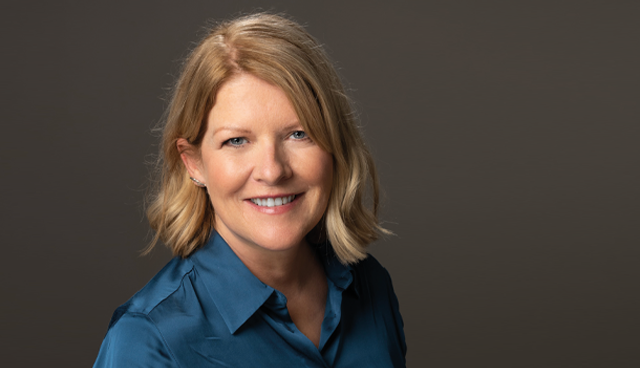 Flor MacCarthy is an award-winning author and journalist whose first book The Presidents Letters: An Unexpected History of Ireland was published in October 2021. A former RTÉ News journalist and anchor, she presents political debates on Oireachtas TV, interviewing politicians, academics, and journalists, both in Ireland and at the European Parliament in Strasbourg. Flor is from Skibbereen, County Cork and lives in Dún Laoghaire County Dublin with her family.
How did you get into journalism?
I was lucky enough to start my career in journalism with RTÉ. Following an arts degree in Trinity College, Dublin (history of art and architecture/French), I was contributing to radio programmes while trying to figure out what to do next. The radio bug bit big time and I knew that I had found my direction.
I did a post-grad broadcasting course and got a placement with RTÉ. It was the 1990s and there was only a handful of us reporters working from the studios in Cork, so we got superb training in every aspect of broadcasting; from radio reporting to news journalism, to live radio and television presenting. The summer of 1996 was a memorable one when I borrowed my mother's car and went on tour presenting RTÉ Nationwide. From there I moved to RTÉ HQ in Donnybrook and spent the next 15 years living the dream as an RTÉ News reporter and presenter.
How do you think the profession is evolving?
When I started in journalism there were still filing cabinets in the newsroom, along with fax machines, and ashtrays. The arrival of computers for every desk revolutionised the job of the reporter, with instant online access to information and images. I remember doing a TV report on "the information super-highway", it seems light years ago now. But the most significant change of course has been the sheer volume of information, and therefore disinformation, in the digital world. Fact-checking and verifying sources has never been more important.
"The most significant change of course has been the sheer volume of information, and therefore disinformation, in the digital world." – Flor MacCarthy, Oireachtas TV
What are the challenges of working in broadcast journalism?
I remember reporting on the aftermath of the Indian Ocean tsunami in 2004 for RTÉ News and as the cameraman, Pat Fogarty, and I lugged a camera, tripod, edit gear, lights, and cables along the ravaged west coast of Thailand, I remarked on how our colleagues from the print media simply carried a notebook and a pen. For television we had to physically meet every interviewee and visit every location we reported on. Of course that has all changed now as most reporters are multimedia journalists and those distinctions between print, audio, and video reporting have blurred.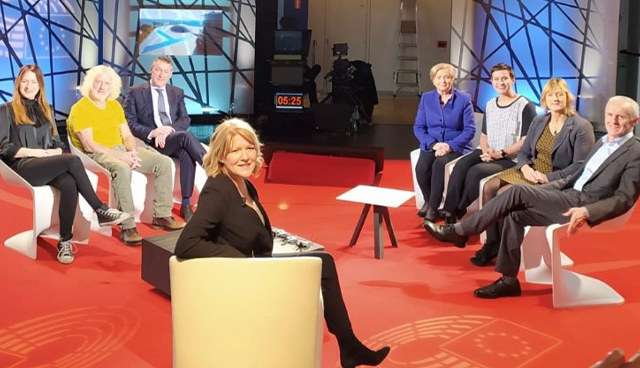 Who do you admire most within the industry and why?
I learned so much from brilliant colleagues in RTÉ News, in particular Andy Sheppard on foreign news; Órla de Barra on what makes a good story; Morgan O'Kelly on the importance of a great editor; and Eileen Dunne on how to stay cool in studio when it is all going off. I was co-presenting the RTÉ News:
Six-One with Eileen the day the Concorde crashed in Paris. It was all unfolding so fast we had no script in the autocue for the headlines, and eleven live interviews with no idea who was coming up next. Viewers were oblivious; it was a masterclass.
What has been your most significant story or project to date?
Often it can be the 'smaller' stories which leave an indelible mark. One such story for me was the time I reported from Copenhagen on how asylum seekers in Denmark were being housed in 'floatels' – decommissioned military vessels moored in the bay. I interviewed several people in their cramped quarters; one Ukrainian woman, Vildana, was trying to grow a houseplant in a windowless cabin, so that she could keep alive the memory of her garden. Human rights activists were up in arms at plans to introduce a similar system here. My reports were quoted in the Dáil, debates ensued, and the story was picked up by other news outlets. I will never know if it was as a direct result of my investigation, but the plan was dropped by the Government shortly afterwards.
How do you spend your time outside of work?
As I am freelancing these days, I can pretend to be working wherever I am. I love to get down to west Cork as often as possible where I keep a little mooring in Baltimore. We have had various boats on it over the years, at the moment there is a 15 foot Wayfarer sailboat which I picked up recently for €780 and have spent the summer drifting around between the islands of Sherkin and Heir sometimes accompanied by Paul Cunningham, our kids, and/or the dog. Otherwise, reading (mostly history), languages, photography, and cinema.