With a primary focus on migration, conflict, and humanitarian crises, Sally Hayden is an award-winning freelance journalist who has had stories and photojournalism republished on six continents. Currently working as the Africa correspondent for The Irish Times, Hayden's new book, My Fourth Time, We Drowned: Seeking Refuge on the World's Deadliest Migration Route was published in March 2022.
How did you get into journalism?
I studied law and international politics, but did a few internships during university, in the BBC and the Santa Barbara Independent, and I wrote for the university newspapers. In 2013, I won the Simon Cumbers student award, which pays for student journalists to travel to a developing country to report (I went to Malawi) and assigns you a mentor (I got Paddy Smyth at The Irish Times). Since then, I've been working for The Irish Times as well as a range of other places including VICE, The Guardian, the Thomson Reuters Foundation, The Washington Post, the Financial Times, CNN, BBC, TIME, and the New York Times. My first staff job was at VICE News in London, right when it was being set up, which was very interesting.
How do you think the profession is evolving?
Rates are going down and the industry is largely reliant on the contribution of young freelancers who often work alone, without much support or oversight. But I'm hoping that readers continue to realise that the more they pay for news the better the quality will be, and I'm grateful for publications, like The Irish Times, that continue to invest in foreign coverage. The internet has given us huge opportunities as reporters too; both to hear from people that were previously much harder to contact and to have our reporting consumed across the world.
Rates are going down and the industry is largely reliant on the contribution of young freelancers who often work alone, without much support or oversight.
What are the challenges of working freelance?
I don't think people realise how alone you are most of the time. I research and pitch stories; organise my own logistics; take my own photos; sometimes pay for travel myself. You have to rely a lot on your own sense of what is important, and sometimes that means keeping on a story even when you can't find somewhere to publish it. You also don't have defined work days and non-work days. I only rarely have a full day off.
Who do you admire most within the industry and why?
There are far too many people to name, but among the inspiring female journalists I've been lucky enough to work directly with are Becky Anderson, Christiane Amanpour, Hannah Strange, and Paola Totaro. In The Irish Times, I hugely appreciate my editors Chris Dooley and Dave McKechnie, who are smart with a good news sense, but also kind, which is very important when you're doing this kind of work. I was lucky to get endorsements for my book from another set of heroes, including Jon Lee Anderson, Michela Wrong, Mark Bowden, Miriam O'Callaghan, Fintan O'Toole, Lindsey Hilsum, John Sweeney, Oliver Bullough, and Christina Lamb.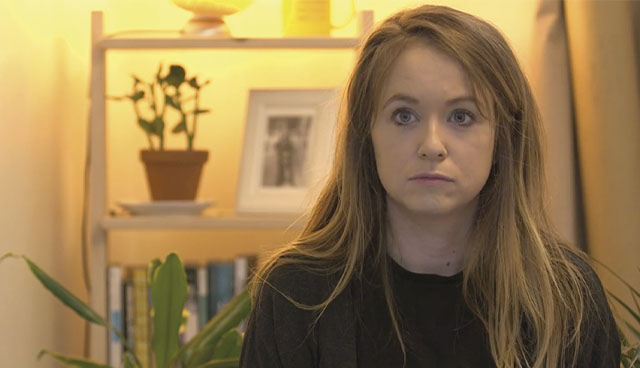 What has been your most significant story or project to date?
My book, My Fourth Time, We Drowned, relies on almost five years of reporting on refugees and migrants attempting to reach Europe from North Africa. It is centred around years of communication with some of the tens of thousands of refugees and migrants who were locked up indefinitely in Libyan detention centres which have been compared to concentration camps, after they attempted to cross the Mediterranean Sea but were intercepted by the EU-supported Libyan coastguard. While reporting for it I travelled to countries including Sudan, Ethiopia, Rwanda, Sierra Leone, Malta, Luxembourg, Sweden, and Tunisia, and spent time on a rescue ship patrolling off the Libyan coast. It is published by 4th Estate, HarperCollins, and available in bookshops or as an eBook from March 31.
How do you spend your time outside of work?
I read a lot (both nonfiction and novels), go to the gym, and see friends. Nothing very exciting. I'm travelling a lot for work at the moment and usually when I get time off, I'm pretty exhausted.