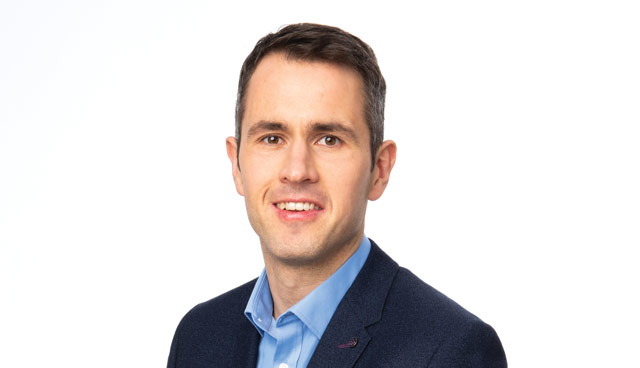 New permanent co-host of Newstalk's Breakfast show, Kilkenny-born Kieran Cuddihy discusses his early career in law, how community radio set him on the journalism pathway and his misgivings about a medieval marathon.   
How did you get into journalism and outline your career to date?
I got into it rather circuitously. I started off down the legal route after my leaving certificate. I studied Law in UCC and after that went on to study for the Law Society entrance exams. After meandering my way through them (with more than one repeat!), I started my indentures of apprenticeship in 2006. When I qualified in April 2009, the economy had turned. Legal firms up and down the country were rationalising and people were being let go. It was in that atmosphere that I travelled to Canada for a year. I started off working in a law firm in Vancouver but in my spare time I volunteered down in a local community radio station. It was something I always thought I'd like and I was right. The spark was lit.
I came home to Ireland and studied for the Master in Journalism in DCU. When I finished that in 2011, I started working in Newstalk. I went in on an unpaid work placement and I never left. I went from a researcher on the Breakfast show to a station reporter to a presenter before ending up back where I started, on Breakfast. Since November 2018, I have been presenting the Breakfast show every morning from 7am to 9am with Shane Coleman.
Describe your typical working day?
My day starts at 3:50am. I get out of bed, throw on my clothes and get in the car. I commute from Kilkenny which takes about 80 minutes in the morning. Just because I'm driving doesn't mean I'm not working. I usually listened to the BBC World Service to get a sense of what's happening around the world. I'll then tune into the news at 5am. Shortly after, I get to the office to start the real work of the day. The 90 minutes or so before the show is spent debating what items need to be covered and then preparing to cover them. It's a general news and current affairs show but we're always conscious of getting the right amount of levity in too. People don't want to be bashed over the head with one grim item after another first thing in the morning. When the show ends, we start planning immediately for the show the following day.
How do you think the profession is evolving?
It's amazing how much it has changed in just the eight years or so that I'm involved. Digital strategies are so important now to all media brands. The younger the audience, the more likely they are to switch between live and 'on demand' content, especially if they feel they aren't being engaged. It's something we are always working on, engaging our audience, making them feel involved. Social media too forms an important part of the process both in terms of identifying trends and marketing the show to potential listeners.
Having said that, traditional journalism skills are still at the core of everything we do. There is no point in having thousands of twitter followers fawning over you if you are incapable of asking the right questions in a live studio environment.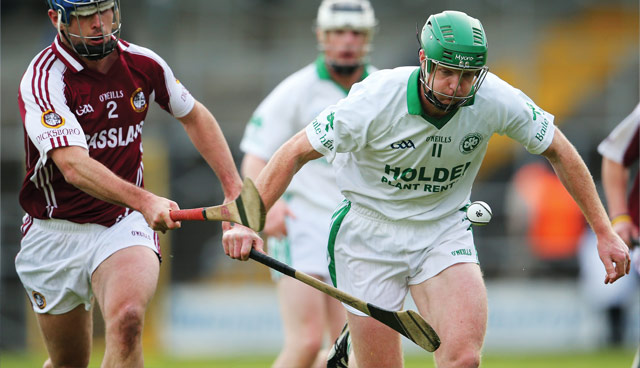 "There is no point in having thousands of twitter followers fawning over you if you are incapable of asking the right questions in a live studio environment."
Who would you identify as your role models in the industry and why?
I've been lucky enough in Newstalk to work with some hugely talented journalists who I learned from every day. When I started on Breakfast, Chris Donoghue was one of the presenters and his dedication and application were an example to all. Shane Coleman too is someone who I continue to look up to, albeit from a closer vantage point!
Outside of Newstalk, Ireland is blessed with some real high quality journalists. Mick Clifford, Shona Murray, Conor Gallagher, Susan Mitchell, Ken Early and more.
What would you describe as your most notable story or project?
Interviewing politicians and policy makers is our bread and butter but to be honest, it's the human interest stories that stand out.
During the Ice Bucket Challenge a few years ago (to raise money for MND), I went out to interview a man who had MND. Brian Carty was his name and he lived in Lucan. He was a really lovely man and so giving of his time. He had been very keen golfer but the disease brought an end to all that. When I asked him about the upcoming Ryder Cup, he told me he would be dead before it was on. He then brought me out to his back garden and stood in the exact spot that he said he would miss most in the whole world when he was gone. I'll never forget that interview.
What are your main interests outside of work?
I have young children (ages two and four), so they take up most of my time outside work to be honest. I played hurling for a long time with my local club, Dicksboro GAA, and I'm now involved in underage coaching. I do try to fit in exercise where I can and I have signed up for the Medieval Marathon in Kilkenny in September. Signing up and actually doing it are very different things though…