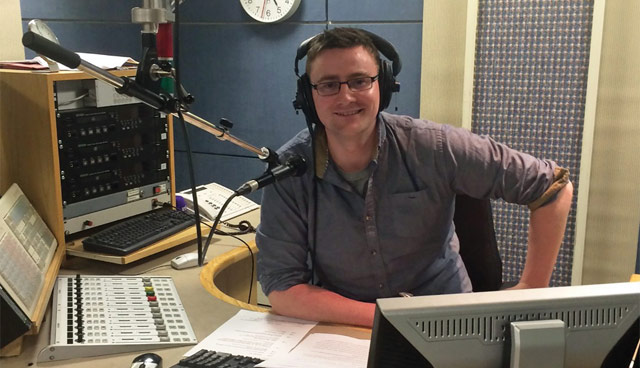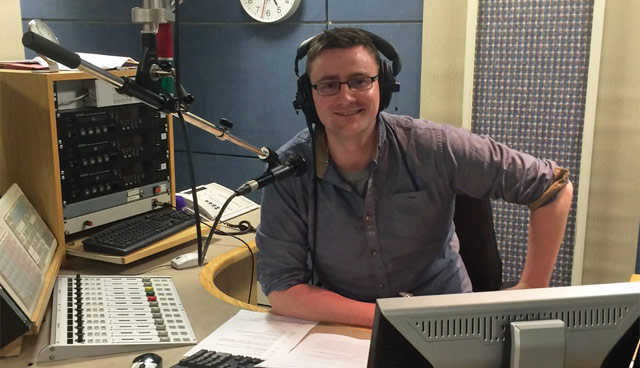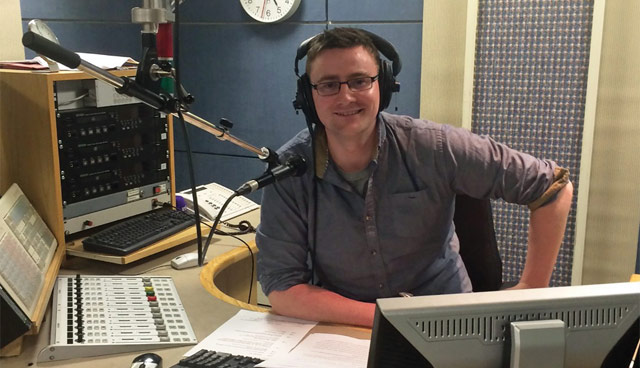 Mícheál Ó Leidhin is a political correspondent with RTÉ Raidió na Gaeltachta. A native of south Kerry, he is a graduate of NUI Galway and previously worked as a reporter for TG4.
How did you get into journalism?
I studied Irish and Economics at NUI, Galway and hadn't initially thought about a career in journalism but when an opportunity arose to apply for a position as a reporter with Nuacht TG4 I jumped at it.
I always had an interest in current affairs and had a good standard of spoken and written Irish and was lucky enough to be given a trial with the Nuacht.
I was based initially in TG4 headquarters before moving to Dublin. This was around 2010/2011 when Brian Cowen's government was in a constant state of crisis. The Troika had taken over the state's finances and the government was on the brink of collapse almost every day.
It was an exciting time to be a new reporter and was invaluable for understanding the nature of breaking news and working under pressure.
I later went to work for RTÉ Raidió na Gaeltachta (RnG) working as a news reader, producer and presenter of news shows before I became Eagraí Polaitíochta in 2013. I am based in Leinster House and report on politics for the station on a daily basis.
How do you think the profession is evolving?
One of the biggest changes which I have noticed is the immediacy of everything. People aren't necessarily waiting for the headlines at the top of the hour or the evening news bulletin to find out what is going on anymore and that creates challenges and opportunities both for journalists and news organisations.
People are consuming their news in different ways and we as journalists have to react to that constantly, finding new and innovative ways to impart our information to our listeners.
The idea of a radio journalist being confined to just radio anymore is becoming outdated and unless we react to new innovations we risk becoming left behind.
Also, I think the casualisation of the industry is a major problem and journalism will suffer unless people can make a decent living out of it.
What is unique about working as Gaeilge?
We in the Irish language media have to be particularly resourceful. We operate through a minority language surrounded by one of the most powerful and widely spoken languages in the world. The language is under enormous pressure in traditional Irish speaking areas and the community has become more dispersed.
The Irish language media is vital for providing a voice to the Irish language community, at home and abroad, and for providing a platform for a people who can't find their voice through other media. We report on issues relating to the language and communities who live through the language.
"We in the Irish language media have to be particularly resourceful. We operate through a minority language surrounded by one of the most powerful and widely spoken languages in the world."
Based in Leinster House, I would report on general political news but would keep a keen eye on what would be of relevance to the community: Language legislation for example or the closure of Post offices which acutely hit Gaeltacht regions.
A criticism often of us is that we are preoccupied with language issues but I would argue that we have a duty to report on issues that would not be otherwise reported.
Obviously one of the main issues for us is finding Irish speakers who are suitably qualified to speak on various subjects. It can be a challenge, but they are out there!
Who do you admire most within the industry and why?
I have too many colleagues to mention that I admire. The journalists I work with in Leinster House work very long hours and to tight deadlines. My colleagues in Raidió na Gaeltachta are some of the best broadcasters in the country and cover stories as well as anywhere.
I think Seán Mac an tSíthigh (@buailtín) is an innovator and national treasure. He is a video journalist working for Nuacht TG4/RTÉ and has a unique ability to tell a story. One particular story which he reported on recently related the closure of the post office in my home place of Baile 'n Sceilg in south Kerry.
I think Seán's reporting of the effect on the local community, particularly the elderly, was instrumental in An Post's decision to keep the office open. It obviously helps the visual element of his work that he's in the most beautiful county in Ireland!
What has been your most significant story or project to date?
I reported on the Brexit referendum for Raidió na Gaeltachta. I spent a week in England in the lead up to the vote reporting on the referendum and was there for the aftermath.
What struck me was the amount of Irish immigrants I met who were in favour of Brexit. A number supported UKIP in previous elections and didn't seem to make the connection between themselves and other kinds of immigrants.
There was also a divergence of opinion among younger Irish who lived in London and older émigrés who had lived for years in Britain.
Counting in Britain's begins soon after polls close and as results came in through the night it was clear that the whole UK was divided as never before. I reported for RnaG in the days following and what was clear was that many people hadn't even thought of the implications of a Yes vote.
Almost three years later and we're still trying to figure out what it all means but the relationship between Ireland and Britain has changed forever.
How do you spend your time outside of work?
As a Kerryman, I've an avid interest in Gaelic football. I'm the vice chairman of na Gaeil Óga, an Irish speaking club based out of Lucan. It was founded in 2010 to provide an opportunity for the Irish speakers of Dublin to play GAA through the language.
What started out as a language planning project has grown massively into a very successful club with senior teams playing football, hurling, camogie and Ladies football. We have youth academies and under-age teams as well. We're working to find a permanent home at the moment.