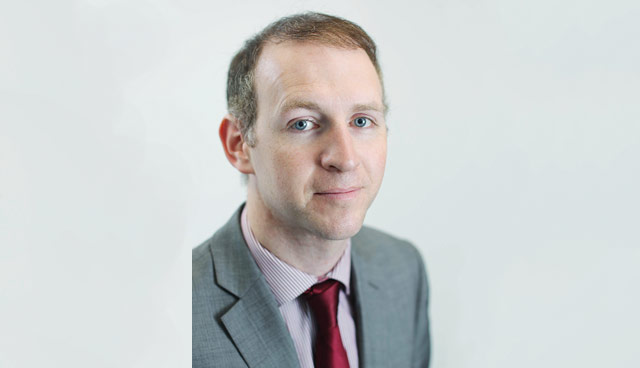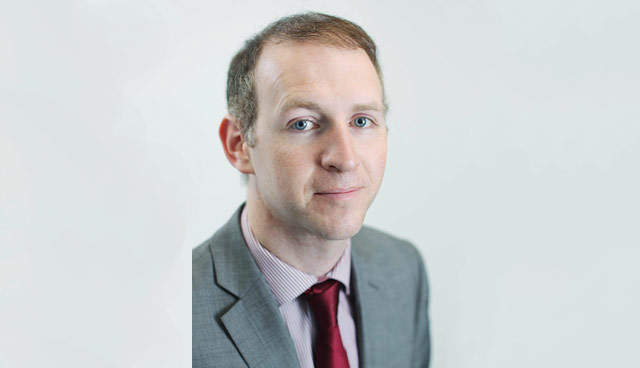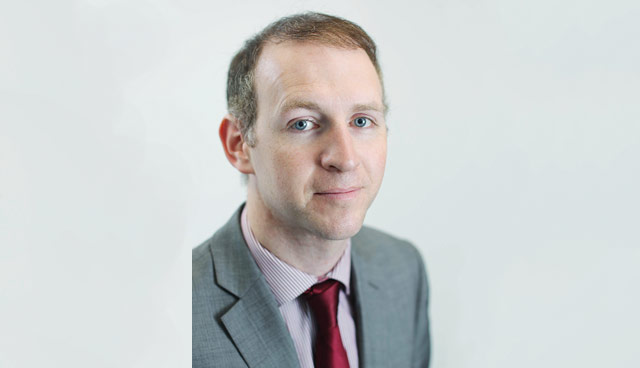 Michael Brennan is the Political Editor of the Sunday Business Post. A Galway native, he holds a journalism degree from DCU. After two years with the Examiner in Cork, he spent two more as a reporter with the Press Association before a seven-year stint with the Irish Independent, during which time he was appointed deputy political editor.
How did you get into journalism?
Like many journalists, I had good English teachers. The first one was a man called Frank Mullen in St Benin's National school in Kilbannon in Galway. He got us to produce news reports every week and to come up with our own school news reports as well. We had a BBC Micro computer at home which every so often would go on the blink and my article would disappear. Then I would be up half the night re-typing it. That was good training for journalism, because systems still break down and articles can still vanish.
Then in St Jarlath's College in Tuam, I had a fantastic English teacher called Padraic Nolan, who sadly passed away last year. He was hugely encouraging no matter what you wrote about – whether it was the history of Nintendo, or an interview with the GAA president Joe McDonagh.
That encouraged me to apply for the journalism degree in Dublin City University and I looked for whatever summer jobs in journalism that I could get. I was on a J1 in Boston, where I worked as a painter during the week and then as a GAA reporter/photographer with the Irish Emigrant newspaper (now sadly defunct) at the weekends. That was really rewarding work, but I learnt how seriously players and management took the match reports. I was playing junior football with Aidan McAnespie GFC, a Boston club named after the young man who was shot dead by a British soldier in 1988. During one of our training matches, a teammate of mine punched me in the stomach. Others came in to separate us, and I was still none the wiser as to what had happened. It was only afterwards I was told that he was annoyed with my Irish Emigrant match report from the previous weekend, where I had praised his direct opponent for scoring several points. I had another great summer covering GAA matches in south Mayo for Mid-West Radio and their then head of sport Willie 'The Shoe' McNeely. But I was always more interested in becoming a news reporter than a sports reporter.
"There is a never-ending stream of varied stories from Leinster House, from internal party wrangling to serious policy issues. It is often helter-skelter – you are grabbing a word with a minister in the corridor or a TD or a Senator."
I was looking for a full-time job after graduating from DCU. There was an ad for sub-editors in the Irish Examiner in 2002. I had no great interest in writing headlines and checking other people's copy, but I went down anyway to see if I could get my foot in the door. After the interview, I got a phone call from the paper's deputy editor at the time Brian Carroll. He told me that I didn't sound like the person for the sub-editor job but they would give me a trial as a reporter. The weeks turned into months and I eventually spent two very happy years in Cork city working with the Irish Examiner.
How do you think the profession is evolving?
There will always be a demand for good journalism. But the profession itself has certainly got more demanding. When I started working in the Dáil with the Irish Independent in 2007, I was one of the youngest reporters there. Now, I'm one of the most senior, to put it diplomatically. Some experienced colleagues have left due to the long hours and the need to report on multiple platforms, particularly for those on daily newspapers. Part of it is due to cutbacks in staffing at a very difficult time for newspapers and the media industry in general. But there are still lots of talented reporters and good opportunities in the profession.
What is unique about working in print media?
I still believe the print media provides amazing opportunities to write in-depth features and investigations that are almost as enjoyable to produce as they hopefully are to read. I was on Achill island for the Sunday Business Post back in 2015 to write about how there was no chance of 'Achillhenge' – the concrete monument built by property developer Joe McNamara being knocked down (it is indeed still standing). But I got to explore the history of Achill, tourism, emigration and much more besides. That is one of the great benefits of working as political editor with the Sunday Business Post. There is a never-ending stream of varied stories from Leinster House, from internal party wrangling to serious policy issues. It is often helter-skelter – you are grabbing a word with a minister in the corridor or a TD or a Senator. But whatever the cynics might say, there is a deep knowledge bank in Leinster House to tap into. You learn after a while who to go to for what, but there is never a day when you don't learn something new.
Who do you admire most within the industry and why?
I would have to mention the reporters who helped me at the start. When I was in the Irish Examiner, I had great mentors like Sean O'Riordan, Eddie Cassidy and Niall Murray. In those pre-Twitter and pre-Facebook days, they would provide you with phone numbers for contacts and advice on getting stories. I got the same type of help after that in the Press Association in Dublin from Kieran McDaid (now editor of the Irish Sun) and Deric Henderson. Deric told me early on: "When you're off, you're on." What he meant was that you could get a story at any time of the day or night, and he was right.
What has been your most significant story or project to date?
I got a Young Journalism award in 2004 for a story about how a rowing club in Kerry got a huge sports capital grant after lobbying from the then minister, John O'Donohgue. This year, I found myself writing in the Sunday Business Post about how fee-paying Wesley College got a €150,000 sports capital grant for a hockey pitch in Minister for Transport Shane Ross' constituency. The ministers may change, but the system is still faulty. I have broken stories about the decision to freeze the local property tax, Fianna Fáil's plans to regulate the vulture funds, political interference in greenway funding, the gaming of the CAO system by colleges, and President Michael D Higgins criticising Donald Trump. But in this business, your most significant story is always your next one!
How do you spend your time outside of work?
Reading, cinema, playing AstroTurf soccer, and spending time with my wife and our three children.