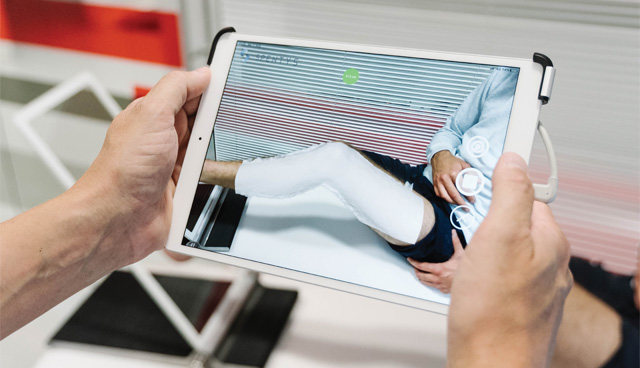 In May 2021, a year later than scheduled, stronger rules on medical devices were introduced across the EU.
The Medical Devices Regulation (MDR) was politically agreed across the EU's Parliament, Commission and Council in May 2017 and was set to become fully applicable in May 2020 following a three-year transition period. The outbreak of Covid-19, however, saw a 12-month delay imposed on the application as device manufacturers turned their attention to addressing the challenges posed by the pandemic.
The MDR became fully applicable on 26 May, 2021 and represents a strengthening of the existing regulatory system for medical devices across Europe and a replacement of the original directives which had been in place for some 25 years. As a regulation, rather than a directive, the MDR is directly applicable at national level, without the requirement for transposition through national legislation, enabling greater legal certainty and preventing variation in the rules relating to medical devices across member states.
The regulation covers over 500,000 types of medical devices on the EU market, ranging from hip replacements to sticking plasters. Medical devices are defined as those that have a fundamental role in saving lives by providing innovative healthcare solutions for the diagnosis, prevention, monitoring, prediction, prognosis, treatment or alleviation of disease.
It does not overwrite the fundamental components of the current regulatory systems but aims to strengthen them through addressing identified gaps or weaknesses and gives consideration to technological and regulatory developments in the medical technology sector.
At its core, it aims to increase transparency, improve clinical safety and create fair market access for manufacturers.
Speaking as the regulation came into force, Stella Kyriakides, European Commissioner for Health and Food Safety, said: "This is an important step forward for the protection of patients across Europe. The new rules improve the safety and quality of medical devices while providing more transparency for patients and less administrative burden for businesses. The legislation will strengthen innovation and our international competitiveness, ensuring that we are ready for any new and emerging challenges."
Separately from the MDR, a regulatory framework applicable to in vitro diagnostic (IVD) medical devices is set to come into force on 26 May 2022. In vitro diagnostic medical devices are used to perform tests on samples, include HIV blood tests, pregnancy tests, Covid-19 tests and blood sugar monitoring systems for diabetics.
The three main aspects of the MDR, for which the National Standards Authority of Ireland is the sole notified body (subject to supervision by the Health Products Regulatory Authority) in Ireland, are:
Quality, safety, reliability and improvement: Tighter controls are imposed on high-risk devices, such as implants, and consultation of a pool of EU level experts is required before devices are placed on the market. Additionally, clinical evaluations, investigations and the notified bodies that approve the certification of medical devices will be subject to tighter controls;
Strengthens transparency and information: Vital information for patients will be easier to find with the European database of medical devices (EUDAMED) containing information about each medical device on the market, including economic operators and certificates issued by notified bodies. Additionally, each device will have a unique device identifier, to make sure it is findable on the database; and
Enhance vigilance and market surveillance: Manufacturers will be required to collect data about the devices' performance once it is on the market and member states will improve coordination on vigilance and market surveillance.