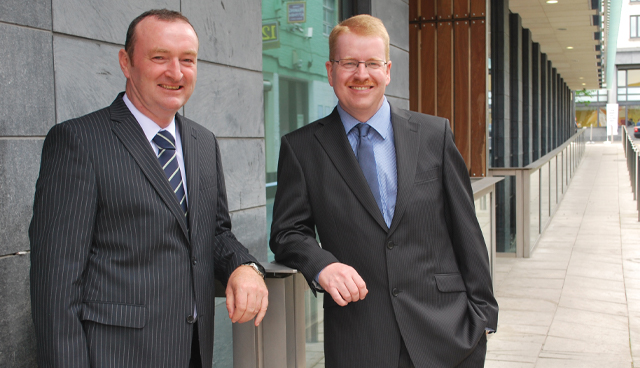 The latest approach to IT systems delivery, low-code platforms, are battle proven and offer faster delivery at lower risk with more user functionality per euro spent than any other approach writes Peter Rose, CIO of TEKenable.
The rapid onset of Covid-19 created an extreme example of a normal organisational need for rapid software application delivery to support new and changing business processes. Working with the HSE's Emergency Response Team and the National Crisis Management Team, we have helped to deliver contact tracing, lab daily activity tracking, admission and discharge, offers of assistance and much more.
Projects that ordinarily might have taken months to complete were delivered and live in weeks for the HSE and local authorities who responded at the community level. The systems enabled a rapid and effective response to the crisis and helped to deliver against the constantly changing business needs during this period.
Whether need for change is driven by Covid-19 or not, no organisation wants to be told that the change it requires cannot be delivered rapidly because of how long it takes to deliver the supporting software systems. 70 per cent of C-level executives say technology debt reduces their ability to innovate1. We have 18 years of heritage in delivering systems by writing thousands of lines of software code in the traditional manner. If you need rapid delivery the approach that truly stands out is a low-code one.
Enabler of change
Low-code does not mean low powered. With the capability to connect to hundreds of other applications, business systems, and databases, IT teams can use it to tackle in-depth and complex challenges, making application development much more efficient for professional developers.
Applications built using low-code platforms are largely built using visual design tools to assemble data capture forms, process flows, business rules and reports etcetera, using drag and drop based visual designers. Typically, few lines of software code are required, and applications can be built very rapidly with a high degree of functionality provided out of the box such as auditing and security, identity management, search, dashboards and self-service reporting. All platforms have limits to their low-code capabilities but all the platforms that we work with can also be extended using bespoke software (applying our heritage of nearly 20 years) to provide functionality when it is required and not present in the platform.
Project Jumping Bean
TEKenable's Innovation Hub has benchmarked the delivery of a typical business application using low-code versus writing lines of code. The outcome is illustrated above.
• Similar design time required
• Between three and seven times faster to develop
• 25 per cent shorter testing time
• 30 per cent fewer bugs
A similar study of a major project conducted over three years by Forrester indicates a 70 per cent reduction in development effort and 38 per cent reduction in ongoing management and maintenance.
Throughout the Covid-19 pandemic and among businesses more generally, the latest approach to IT systems delivery – low-code platforms – has been battle proven and offers faster delivery at lower risk alongside enhanced user functionality per euro spent than any other approach.
The opportunity for business savings and efficiency is huge. On average, only 50 per cent of business processes are digitalized2. Imagine what we could achieve together.
Peter Rose, CIO
TEKenable Ltd
Harmony Court, Harmony Row, Dublin 2
T: +353 87 271 2660
E: peter.rose@tekenable.ie
W: www.tekenable.ie