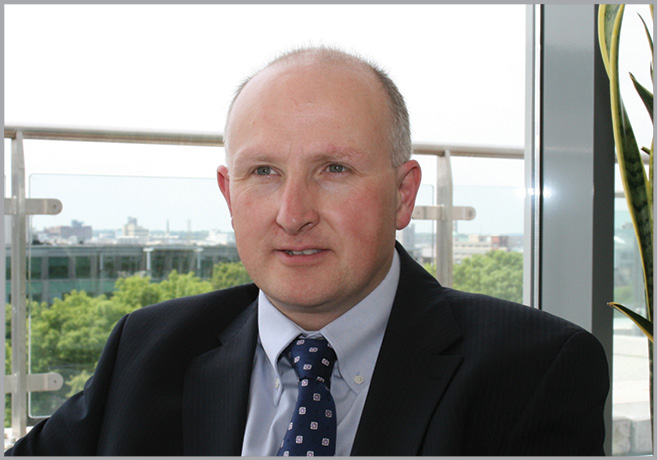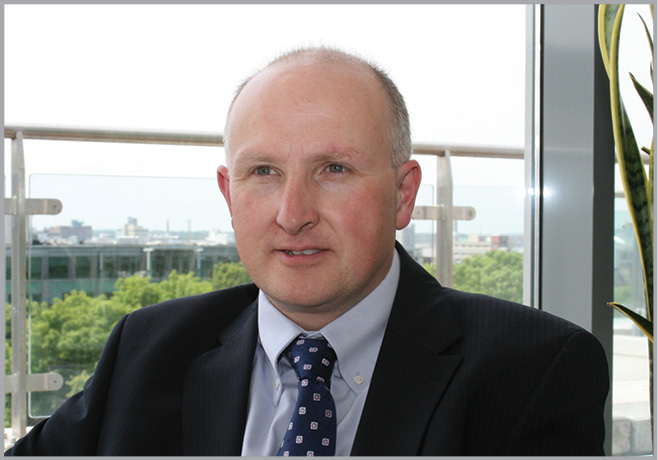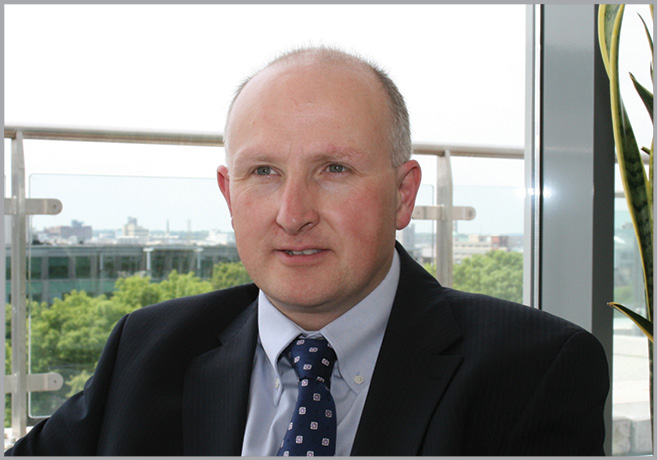 Deloitte's Shane Mohan discusses Ireland's eHealth programme.
Many would argue that our government is in expansionary mode when it comes to funding public services. In 2016, health service funding received a dramatic boost of around €1 billion, albeit with a focus on maintaining existing services in response demographic pressures. Our public health expenditure has now been restored to pre-crisis levels. One area that continues to suffer from a significant shortage in investment, however, is healthcare IT. According to eHealth Ireland, the HSE's health IT body, Ireland's historical investment in IT has been around 0.85 per cent of overall public health spend, versus an EU average of 2-3 per cent. Unsurprisingly, Ireland ranked well below the EU average on 'eHealth availability and use' in a 2013 European Commission survey.
The HSE is rolling out a significant multi-annual eHealth programme to help Ireland play catch-up. This involves, among other projects, the development of an individual health identifier, electronic referrals, and the national electronic health record (EHR). An 'eHealth ecosystem' will serve as a central enabler for the upgrading our existing services and the delivery of systemic reform – moving towards preventative care and more efficient access to treatment. The EHR is the centre-piece of this new ecosystem. Over time, it is intended that the EHR improve health information sharing, increasing patient autonomy (for example, through remote monitoring of chronic conditions), improving safety (for example, via joined up clinical decisions and reduced prescription errors) and driving efficiencies (reducing time spent on managing records and providing oversight into resourcing requirements).
While Ireland lags behind many developed countries in health digitisation there are clear advantages to playing catch-up. There is an opportunity to deploy matured technology, such as cloud-based services and analytics. In doing so, Ireland should be able to catch up with, or even leapfrog, countries who started to go digital at an earlier stage.
However, we need to look carefully before we leap and learn from the successes and mistakes of these countries. These lessons relate not only to technology adoption but also to wider lessons around managing change. Whilst our health systems differ considerably, there are numerous universal lessons that can be applied. The advantage these learnings offer cannot be under-estimated.
Priorities
Drawing on lessons learned through Deloitte's experience in eHealth implementation globally, and particularly the US, UK and Australia, we recommend that public and private organisations investing in health digitisation prioritise the following:
1. Treat eHealth as a business project
In any organisation, digitisation needs to be treated as an enabler of operational improvement and service delivery, rather than an end in itself. Deloitte's 2015 global survey on government digital transformation, which covered 70 countries, identified five key factors driving digital transformation: strategy, leadership, workforce skills, digital culture and user focus. It is crucial that digitisation aligns closely with organisational strategy and is treated as an enabler in this respect. The same Deloitte survey pointed to strengths among public health IT officers in the field of strategic alignment. However, public health organisations experience particular difficulty in their ability to drive cultural acceptance of digital. Therefore, it's important to ensure eHealth programmes are clinically led and aligned to the priorities and incentives of clinicians, patients and administrators. At the national level in Ireland, we are already seeing this, with substantial clinical engagement taking place around the electronic health record via the Council of Clinical Information Officers.
2. Leverage the cloud to optimise digitisation
Cloud technologies have matured and offer attractive opportunities to digitise in a cost-efficient, expedient manner. Cloud services for health vary extensively across software as a service (SaaS), platform as a service (PaaS) and infrastructure as a service (IaaS) offerings. They offer an ability to shift costs from heavy capital expenditure on IT infrastructure to operating expenditure on IT services, incorporating the latest upgrades. They also offer an ability to scale up operations quickly and flexibly.
Of core concern for health organisations will be the security and privacy of clinical data. Through economies of scale, cloud service providers can invest in security infrastructure typically not suited to a single organisation. Each cloud and service type has different security and privacy characteristics to be considered when assessing suitability for a digital health environment. To manage national data protection requirements and maximise security, Irish healthcare providers might consider a hybrid cloud model, using a private cloud (an infrastructure internal to the organisation for the storage and processing of sensitive data), and a public cloud (a cloud environment shared with other tenants under the control of a cloud service provider) for the management of non-sensitive data.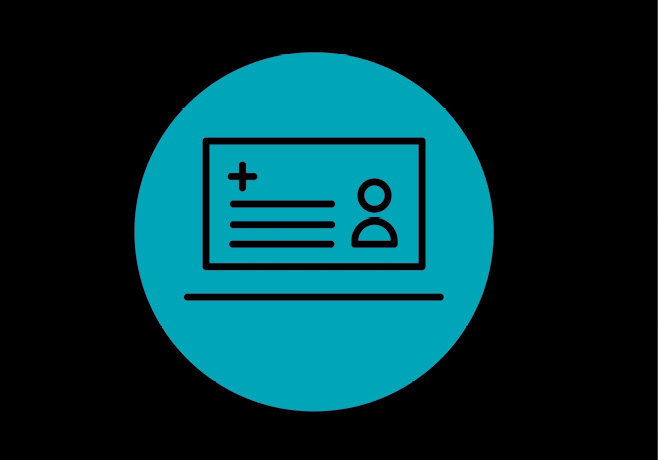 3. Analytics and reporting should be treated as core requirements
A national EHR will provide unprecedented opportunities to use data to improve clinical decision making, hospital resourcing, and to support research. Healthcare providers integrating with the EHR should also treat analytics requirements as core, addressing requirements for analytics tools and data system integration upfront. Lessons learned from EHR experiences elsewhere will be particularly valuable here, and will allow Irish healthcare providers to prioritise validated and scalable solutions with high value use cases, over solutions which may or may not yield value. Divergent data formatting and recording structures will also need to be addressed to ensure analytics tools are truly interoperable.
Furthermore, a user centric approach should be adopted for the design of analytics tools, to avoid overloading clinicians with unnecessary data. Whilst comprehensive health records will clearly facilitate better diagnoses, clinicians should be able to access subsets of data which are most pertinent to them in a user-friendly manner. Mobile access requirements for mobile and fixed devices should also be integrated upfront.
4. Manage expectations on going paperless
An entirely paperless hospital uses only digital patient charts and manages all information using electronic channels, systems, and tools. This provides valuable opportunities to improve workflow efficiencies, reduce errors, and reduce space for storage. However, it is challenging and costly to go fully paperless. In the US, considered the most advanced country for clinical technology, less than 5 per cent of hospitals are completely paperless. In many cases, clinicians show a preference for capturing patient data in paper format. It is also costly and time-consuming to digitise legacy files or those passed on from external organisations. In our experience, aiming for a 'paper-light' environment is more realistic. This could entail housing legacy patient files in hard copy and providing for the digitisation of new or updated records only. As with all digitisation measures, a move to paperless should align with broader strategic priorities, balancing benefits for patients, clinicians and healthcare administrators alike.
At the national level, the work of the HSE has drawn on lessons learned from a range of countries on health digitisation. The HSE 2015 'Knowledge and Information Plan' articulates measures around alignment with broader reform, stakeholder engagement, and information systems design very comprehensively. As hospital groups and community health providers look to leverage our national infrastructure, engagement with international peers will provide invaluable opportunities to navigate healthcare's evolving digital environment.
Shane Mohan leads Deloitte's public sector industry group and is a Consulting partner.

Tel: +353 1 4172513

Email: smohan@deloitte.ie