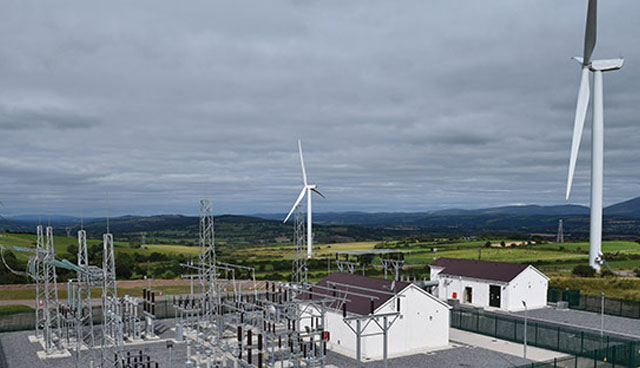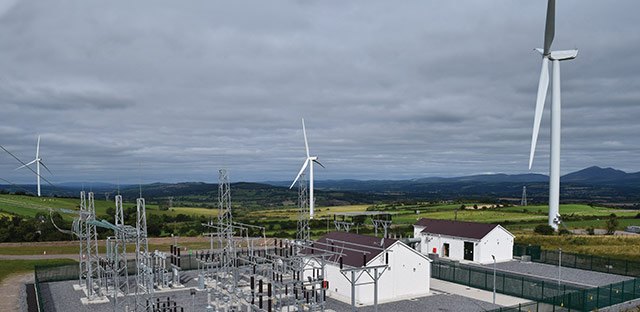 Kirby is market leader in the design, build and commissioning of transmission and distribution infrastructure. With in-house engineering and construction teams, Kirby provides a full end-to-end project delivery service. To date, Kirby has connected over 1,600 MW of wind energy to the grid in Ireland and the UK and provided power directly to large energy users.
Alan McHugh, leads the successful Transmission and Distribution business unit at Kirby having joined the company in recent months following a successful career with EirGrid. Alan has worked in the energy industry for over 13 years and during this time, he has seen the industry undergo significant change. "Since the late 1990s, the electricity sector in Ireland has seen extraordinary change. By the time I joined EirGrid in 2005, deregulation and an ambitious policy on energy were providing the catalyst for previously unseen levels of activity in transmission and distribution. Whilst the private sector led the charge on renewable projects, particularly wind farms, the system operators developed and delivered plans to ensure secure and reliable electricity supplies," he said.
Since Kirby's foundation in 1964, innovation has been at the core of the business. Kirby was at the heart of two ground-breaking projects which marked the arrival of the new order for the electricity industry in Ireland. As turnkey design and build contractor, Kirby successfully delivered and handed over to ESB the first ever contestably built 110 kV station in Ireland. Soon afterwards, Kirby completed the electrical installation on the Irish converter station for the 500 MW East West Interconnector, a HVDC system owned by EirGrid and the first of its kind in the world.
Today, the transmission and distribution systems are more important to society than they have ever been. "As always has been and always will, people's habits are changing. In the same way that technology has become a fundamental part of our daily lives, the lines and cables in our networks form the backbone of our economic and social activity. Generating and transmitting energy to support choices on where we live, work and play has been a key influence on our business. Apart from the leading role we play in delivering renewable energy projects, we are powering data centres, pharmaceutical plants and various other large energy demand users," explained McHugh.
"The issues facing the system operators who are charged with 'keeping the lights on' are complex and interdependent. It is essential that in delivering for our utilities clients, we understand the big picture issues which affect their projects: from regulation to technology to public planning. Like me, many of our people have, prior to joining Kirby, occupied positions at the national operators. They have seen that unique view of the industry. For many years also, Kirby has been a prominent supplier to the sector through framework agreements and individual projects from medium voltage to 400 kV.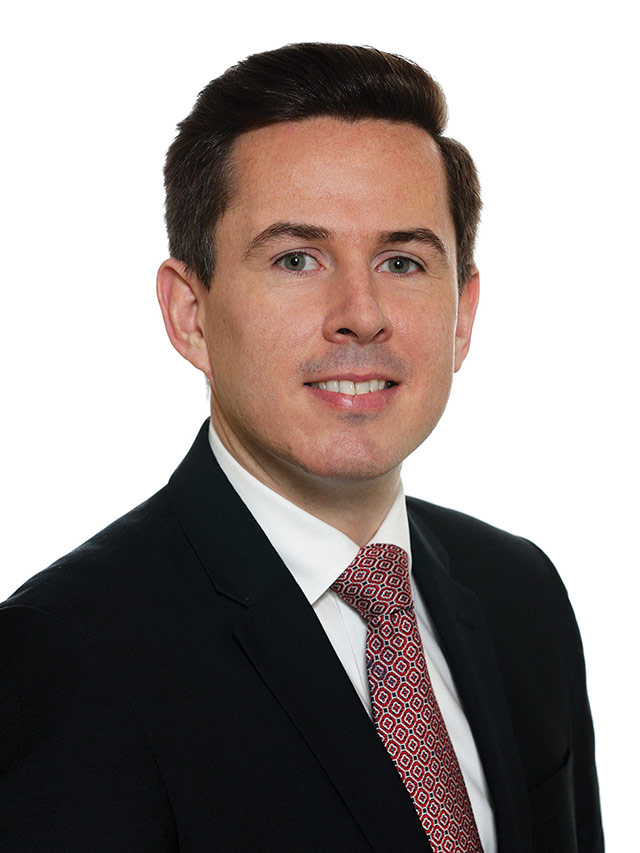 "Likewise, we have learned from our work on the other side of the fence with our clients in power generation and demand. Most projects bring together an array of contractors, consultants and third parties towards a common goal. Whilst commercial considerations are important, the game changer for efficient project delivery is a determination to reach that goal. It is only through collaboration, pragmatism and always a degree of innovation that the challenges facing project delivery may be overcome," he added.
Kirby has built a reputation for consistently delivering on project milestones. Their in-depth knowledge of the industry teamed with the vast expertise of their in-house teams, allows the company to identify incisive, realisable solutions to the challenges facing their clients.
McHugh identified early engagement as a key to project success: "Engaging with clients as early as possible is critical to project success. It is important to have a shared understanding of the scope, the roles and responsibilities and the key delivery dates. We lead from the top. Safety is never compromised and excellence in quality management is a core value. The dedicated project team has the support of the senior management team and directors, whose experience brings that extra value-add at critical stages in the project," he said.
Kirby accredits its success to its people. Kirby is a family business where the development of its employees is a key component of its business strategy. "We believe this is why so many employees have joined the company, often to learn their trade or immediately after they have achieved third level qualifications, and stayed with us, some for decades. More recently, on foot of very strong growth in the T&D business unit, we have attracted people to key roles in the organisation based on our commitment to continuing professional development and personal growth," explained McHugh.
"When I started my career, I felt that positive change was afoot. Now as many of those changes have been worked through, I get a similar feeling. Where renewables are concerned, the world has learned so much. Technology has moved on in ways that gives rise to projects of a scale unimaginable only a short time ago. We have, however, observed limitations. Public acceptance, finite capital and, at times, political uncertainty have influenced the evolution of the industry.
"The industry is alive with speculation on what the future holds for the electricity sector. Smart grids, interconnection, demand management and facilitation of large energy users are just a few of the issues that are already subject to wide debate and discussion. I find the inter-relationships between these issues most interesting. When we combine the experiences of the past with the innovation of the future we can create great things."
Many believe the closing of the REFIT scheme in Ireland will give rise to a peak in wind energy projects. However, as the drive towards low carbon economies and reduced emissions continues, Kirby predicts further investment in energy infrastructure. Given their experience in this area, McHugh sees continuing opportunities in this sector.
"The rise of wind energy in Ireland is just the start of an energy revolution. Future projects will be driven by advances in smart grid technology, increased interconnection with other countries and new ways of operating transmission and distribution networks. The recent influx of data centres and the predicted growth in this sector, introduces new challenges around grid capacity and operation. As a turnkey engineering and construction contractor we provide the solutions to meet those challenges," he said. Incidentally, Kirby are well placed to support mission critical clients as in addition to its MV/HV business they provide full mechanical and electrical services across a range of this and other sectors.
"Our expertise and capability has been validated by our appointments on some of Ireland's most leading edge projects. We are proud of our achievements so far and excited at the new opportunities that lie ahead," concluded McHugh.
Dublin Office
Kirby Group Engineering
White Swan Business Park
South Circular Road
Dublin, D08 VX59, Ireland
T: +353 (0)1 454 0411
F: +353 (0)1 454 7589

Alan McHugh is a qualified electrical engineer and an experienced power industry leader. He joined Kirby Group Engineering in January 2016 as Business Unit Manager for Transmission and Distribution. Previously he was a Senior Manager at the Irish transmission system operator, EirGrid. Over 11 years at EirGrid he led the delivery of major capital investment projects through separate appointments as head of New Connections and Interconnection, HV Transmission Projects and latterly Public Affairs and Corporate Communications.

He began his career in the design and manufacture of control and automation systems. Alan's expertise includes power grid development, project design and management, leadership, communications and stakeholder management. He has extensive leadership experience in public, commercial and regulatory contexts.