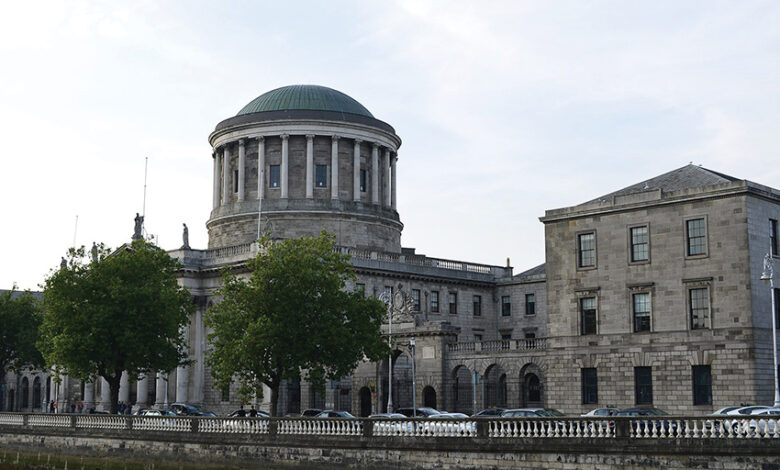 Uachtarán na hÉireann Michael D Higgins has referred the Judicial Appointments Bill, passed by both houses of the Oireachtas, to the Supreme Court to test its compatibility with Bunreacht na hÉireann.
Although the Judicial Appointments Commission Bill 2022 has passed through both the Dáil and the Seanad, Higgins, under powers granted to him under Article 26 of the Constitution, has referred the Bill to the Supreme Court having made the rare move of convening the Council of State to consider whether the Bill is in line with Bunreacht na hÉireann.
The Supreme Court will have until 12 December 2023 to make a final judgement on the constitutionality of the Bill. If it rules that the Bill is unconstitutional, Higgins will reserve the right to refuse the formally sign the Bill into legislation.
The Bill proposes that a new judicial appointments commission is established to replace the Judicial Appointments Advisory Board (JAAB). This new commission would be granted the power to recommend three candidates for a judicial vacancy and the proposal that the Government can pick only from this list has been the subject of some concern. Currently, judges are appointed formally by the President, based on the "advice of the Government".
In spite of Minister for Justice Helen McEntee TD's claim that the legislation would "enable the continued appointment of excellent judges, which are a cornerstone of a strong, independent judiciary", the proposed legislation has faced opposition from TDs on government benches.
Fianna Fáil justice spokesperson Jim O'Callaghan TD claims that the process of appointing judges in Ireland has been "pretty successful" to date and has said that the proposal to establish an appointments commission is a "controversial decision".
Under objectives set out in Justice Plan 2023, the Bill was proposed by the Government following a recommendation by the Judicial Planning Working Group (JPWG), informed by an independent review of judicial resource needs by the OECD, to increase the number of judges in two phases, beginning with 24 additional judges in 2023.
The convening of the Council of State to decide the constitutionality of a bill is an infrequent use of checks and balances carried out by the President. The last time President Higgins convened a Council of State meeting was in 2015 to consider the International Protection Bill. The Supreme Court has 60 days from the date of submission (13 October 2023) to make a judgement on the legislation.