Issues
Jim O'Callaghan TD: "Nothing is inevitable in politics"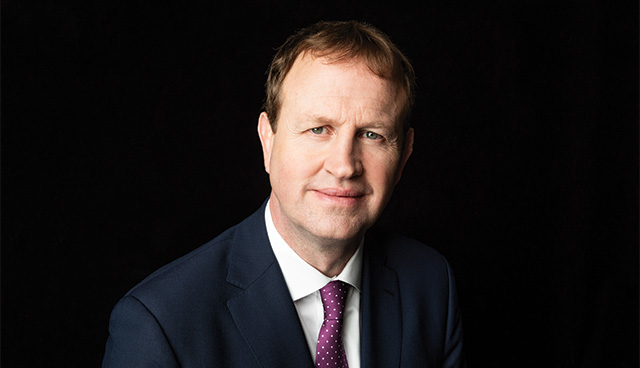 Jim O'Callaghan TD is a multifaceted character: a former Leinster and Connacht rugby player, practising senior counsel and Fianna Fáil luminary. Ciarán Galway engages with the senior backbench figure to discuss government, identity, and ambition.
"Politics, like life," Jim O'Callaghan asserts, "is not black and white." The Deputy for Dublin Bay South joined Fianna Fáil in 2003. Nationally, the party was riding high after the 2002 general election securing over 40 per cent of the vote and acquiring 81 seats in the Dáil. Three seats short of an overall majority, it was the closest the State had been to a single-party government since the Haughey-led administration in 1987.
Fast forward less than nine years and Fianna Fáil was on its knees, having secured just 17 per cent of the vote and only 20 seats in the 2011 general election. Two years previously, during the 2009 local elections, the writing was already on the wall for the Republican Party. Having lost 135 seats, it was reduced to the second largest party nationally and the third largest in Dublin.
Swimming against the tide, however, O'Callaghan was elected to represent Pembroke-Rathmines on Dublin City Council. An experienced barrister, it was the senior counsel's first successful foray into electoral politics, having previously failed in his attempt to gain election in the 2007 general election. O'Callaghan was a member of the City Council until his election to Dáil Éireann in 2016 when he regained a seat for Fianna Fáil in Dublin Bay South (formerly Dublin South East).
"City council politics, to a large extent, is probably less fake than national politics," he says, adding: "I learned that there was a high-calibre of person involved in electoral politics in Ireland and on [Dublin] City Council. It is an effective place; the staff there are very good, and it is a hard job to make it operate effectively. I was impressed with it."
Unlike some party colleagues, O'Callaghan's ascension to the Fianna Fáil parliamentary party was not predetermined by family lineage. Neither his mother, a teacher, nor his father, a civil servant, ever had any active involvement in party politics. It was, however, a household which assigned importance to history and in which politics was subsequently analysed. Alongside his sporting prowess, as evidenced by his rugby career, O'Callaghan was instilled with an interest in both.
Reflecting on the legacy of his party's previous domination of electoral politics in Ireland between 1932 and 2011, and particularly its last stint in government, O'Callaghan indicates that his membership of Fianna Fáil was based on a broad view of the political landscape.
"There were only six cabinet seats available including the Taoiseach, so it was a difficult task that had to take into account geography, gender and other issues. So, listen, I don't regard it as a snub, no."
"I am not a purist and I believe that if you want to achieve political change in a society, that you should really go for political parties that are national parties, that you believe represent the best general direction that the country can take. I don't claim that Fianna Fáil is pure of original sin. Like every other party, it is not. Sometimes in politics, you have to take a broad view of a party in the same way as you take a broad view of a politician," he says.
Back in government
The long march back from 2011 was arduous for the Soldiers of Destiny who had come to regard themselves as the 'natural party of government' in Ireland. Now, the pursuit of government office has required it to commit to the once unthinkable: a grand coalition with its oldest opponent, Fine Gael.
Regardless of the context, O'Callaghan is pleased that Fianna Fáil is back in power. "The objective for any political party should be to get into government because you want to implement your manifesto. We had a long road from 2011 when we had a disastrous election defeat. We had a good election in 2016 when we went up to 24 per cent and 44 seats. Obviously the 2020 election was a disappointment for us, but the purpose was to try to get into government so that we could give effect to Fianna Fáil policies. Fianna Fáil is now in government and we have a Fianna Fáil Taoiseach. So, yeah, I'm pleased with that."
Upon re-entering government, party leader and Taoiseach Micheál Martin TD offered O'Callaghan, hitherto the party's justice spokesperson, a role as Minister of State at the Department of Justice. The offer of a junior minister portfolio was swiftly rejected. While the offer has plausibly been interpreted as a snub to the ambitious TD, it is an assertion that he himself rejects.
"There were only six cabinet seats available including the Taoiseach, so it was a difficult task that had to take into account geography, gender and other issues. So, listen, I don't regard it as a snub, no," he insists. However, O'Callaghan candidly concedes: "I would have accepted any position in the cabinet."
Asked whether he truly believes he can exert greater influence from the backbenches, he responds: "Yeah, I do actually. I was offered a junior ministry in the Department of Justice. Had I accepted that position, I'd be sitting in an office in St Stephen's Green, working on government business but being a fairly junior figure in the Government. Whereas, at present, I'm a senior backbench TD in Fianna Fáil.
"It's important that while the Fianna Fáil TDs who are in government are very busy with the job of state, there are people within the Fianna Fáil party who are still giving voice to what the party's about and what we can achieve into the future."
Now, however, one repercussion of his decision to reject the junior role will be a distinct lack of ministerial experience which his party colleagues are currently acquiring.
O'Callaghan's trajectory within Fianna Fáil is intriguing. The party's electoral collapse in 2011 proved personally advantageous when he received a frontbench promotion and was appointed legal adviser, preceding his elevation to the Dáil. Following the 2016 general election, the esteem in which the first-time TD was held by the Fianna Fáil leadership became apparent when he led his party's negotiators in the confidence and supply talks with Fine Gael counterparts.
However, having subsequently opposed an extension to the deal, he was conspicuously absent from the renegotiation of the arrangement in 2018 and latterly from pre-government formation talks in 2020. Previously, a confidant of Micheál Martin, O'Callaghan is now removed from the inner cadre.
"People suggest that there is an inevitability that Fianna Fáil is going to decline and at the next election we'll be squeezed by Fine Gael and Sinn Féin. Nothing is inevitable in politics."
Leadership
In the last year, across 22 polls, Fianna Fáil has consistently polled below its performance in the February 2020 general election (22.2 per cent), averaging 15.6 per cent. Conversely, O'Callaghan rejects the suggestion that Martin's leadership and the health and wellbeing of the Fianna Fáil party are irreconcilable as well as the assertion that he has attempted to outmanoeuvre the leadership. "No, they're not mutually exclusive. I'm not trying to outmanoeuvre Micheál Martin and I believe the health and wellbeing of Fianna Fáil is compatible with his success as the leader," he argues.
On his ambitions to lead the party, O'Callaghan outlines that there is no vacancy and that he does not know when one will arise. However, he qualifies this by adding: "I'm interested in [leadership] at some stage in the future, as is every member of the parliamentary party. I'm not going to rule myself out to make it easier for an interview."
While he suggests that he is not in touch with the grassroots to the same extent as party colleague and TD for Galway West Éamon Ó Cuív, O'Callaghan has a solid understanding of the party from his time as justice spokesperson, having spoken at local meetings throughout the country, and through his local government connections. "I'm aware of and in touch with elected representatives in the party but it's a very broad party," he states.
Pandemic
Up until late 2020, O'Callaghan had been an outspoken critic of the scope of public health restrictions in response to Covid-19 and their unintended consequences, suggesting that the Government should avoid censure for not "slavishly following public health advice".
In pursuing this thesis, the Fianna Fáil backbench TD found common ground with Tánaiste Leo Varadkar TD, contrasting starkly with the Taoiseach's more cautious approach towards reopening the economy.
Acknowledging the current context, including the dramatic surge in cases following Christmas 2020, O'Callaghan contends: "The only coherent strategy from where we are today is to get the population vaccinated as quickly as possible and to try to have some level of restrictions that we can live with until that is achieved."
While emphasising that he does not "profess to have all the solutions" and that he remains "openminded", he argues: "It's going to be extremely hard, I would have thought, to achieve the objectives of zero Covid… My own concern is that we could spend a huge amount of time trying to achieve it and then inevitably, because of the land border, because we're not an island in the South Pacific, we're in North East Atlantic, it would come back quite quickly."
Simultaneously, the TD for Dublin Bay South has consistently articulated his concern about the impact that public health restrictions are having on children and young people. "This isn't a binary choice; I'm conscious that there's no easy solution. We can't have no restrictions. At the same time, we know the danger and damage being caused by the pandemic: the denial of education; youth unemployment is extremely high; and young people's lives have been put on hold.
"It's a difficult balance but I think our priority has to be trying to get the numbers down and the top priority should be to get children back to school… We need to recognise that we have to balance the damage that is being done to children's public health."
Previously, O'Callaghan had warned against "a political system that blindly follows everything NPHET says". Now, more diplomatically, he indicates: "I don't have a problem with NPHET in terms of the role it fulfils. But NPHET recognises itself, and as do others, that it is not its function to make decisions on other aspects of Irish life; it's there to provide public health advice. That advice has to be listened to very carefully."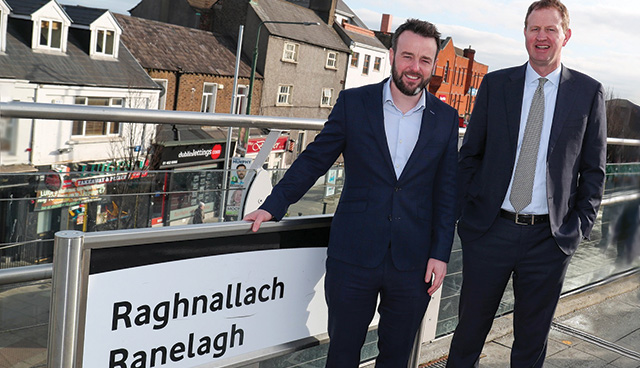 Irish unity
Diverging from his party's current leadership, O'Callaghan has also embraced Fianna Fáil's traditional constitutional republicanism. "I always thought that partition was a terrible development because it divided Irish people on grounds of religion. There were divisions within Irish society, but really, as we saw with the Good Friday Agreement, those divisions can be overcome through discussion and politics," he affirms.
Defining his vision for Irish unity, he very simply illustrates a scenario whereby all traditions on the island live inclusively under one system of governance. "I suspect there will be a border poll at some stage in the next 10 years," he maintains, adding: "There will be, and I say this as an advocate for reunification, a very strong pro-union argument and the status quo is sometimes the easier argument to make. People who want to achieve reunification need to come up with creative proposals as to how a unified island and country would be an attractive option for people voting on that border poll."
Identity
O'Callaghan clearly and consistently defines Fianna Fáil as a centre-left national party that seeks to: "reunify the country; build public housing as well as private housing; support the vulnerable in society through a strong social protection mechanism and law; promote enterprise and business to benefit people who engage in hard work; protect our culture, heritage and language; and save the environment".
Rather than worry about losing this identity in government, the backbench TD argues that his party should "re-emphasise" it. "All governments in the future are going to be coalition governments; the days of one-party rule are not going to come back, certainly for quite a while in my assessment. I think people sometimes worry too much that a party's identity is going to be lost because the party is in government with other parties. That is not necessarily the case.
"It is an unusual time politically. People suggest that there is an inevitability that Fianna Fáil is going to decline and at the next election we'll be squeezed by Fine Gael and Sinn Féin. Nothing is inevitable in politics," he says.
Outlining his ambition, the senior backbench TD aspires for Fianna Fáil to have more self-belief and self-confidence in what it stands for. "We live in a very competitive political environment. Let other parties put forward their proposals, get on with their suggestions and we should just concentrate on what we believe should be the way forward for the Irish people because we have done a good job of it since we got into government in 1932," he concludes.