Public Affairs
Ireland's UN Security Council seat: Human rights and democracy in Belarus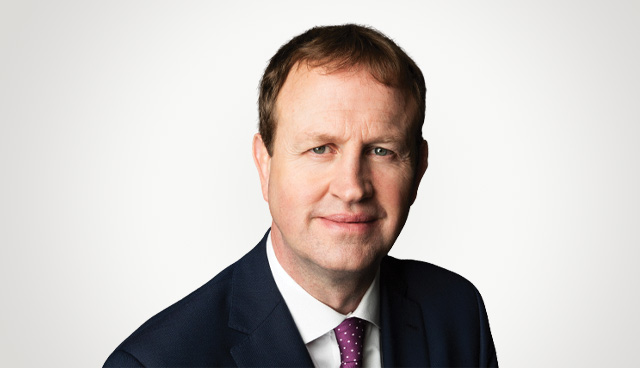 Ireland must use its forthcoming membership of the United Nations Security Council to spotlight electoral fraud and gross human rights abuse in Belarus. Fianna Fáil TD for Dublin Bay South, Jim O'Callaghan, writes.
The death in a Minsk hospital of Raman Bandarenka from brain damage on 12 November encapsulates the awfulness of the current situation in Belarus. Bandarenka was a 31-year-old children's art teacher who was hospitalised after being assaulted by plain-clothed policemen and then detained. His 'crime' was to verbally object when the policemen removed ribbons (used as protest symbols) from outside his apartment block. While the Belarussian government has denied responsibility, the EU said this was an "outrageous and shameful result of the actions by the authorities who have not only violently carried out repression of their own population, but also created an environment whereby such lawless, violent acts can take place".
A recent OSCE report concluded there is overwhelming evidence that the presidential elections of 9 August 2020 in Belarus have been falsified. The report also found that massive and systematic human rights violations have been committed by the security forces in response to peaceful demonstrations. Aleksander Lukashenko has ruled Belarus since 1994. He was opposed in the election by a 37-year-old former teacher with no previous political experience, Sviatlana Tsikhanouskaya. She was forced into exile shortly after the election.
Tsikhanouskaya has strong links with Ireland. She first visited Roscrea, County Tipperary as a teenager through the Chernobyl Lifeline charity and developed a close friendship with her host family.
The regime reacted with great brutality to the mass demonstrations that have taken place every week since the rigged election. The Office of the UN High Commissioner for Human Rights stated that "the government continues to wield the machinery of the State to commit human rights violations" and estimates that over 25,000 people have been arrested. There are more than 600 documented cases of torture and several protesters have been killed.
The repression affects every part of society. Doctors who protested at the injuries inflicted on patients they treated were arrested. Union activists have been dismissed from their employment and striking workers arrested. Ireland's Mary Lawlor, UN Special Rapporteur on Human Rights Defenders, said that charges against Maria Rabkova, coordinator of Viasna Human Rights Centre, "is tantamount to the criminalisation of human rights work".
Lawyers for those detained have been refused access to their clients and some of them have also been arrested, fined and even disbarred. In the year to date more than 400 journalists have been detained or harassed. Members of the artistic community and prominent Olympic athletes have been jailed for participating in demonstrations. Some 127 students have been expelled from college and academics dismissed.
Ireland has a chance to promote democracy in Belarus, through its forthcoming membership of the Security Council. We must promote practical measures to help the democratic opposition. The Taoiseach and the Minister for Foreign Affairs have spoken clearly on this issue.
On 17 August 2020, An Taoiseach said on Twitter, "the people of Belarus deserve to have free, fair elections. People's right to protest peacefully must be respected". The Minister for Foreign Affairs rejected the election results, called for an end to violence and the release of those imprisoned. Ireland has since supported the move to impose targeted sanctions by the EU.
Ireland should advocate on the Security Council and within the EU institutions for expanded sanctions against key individuals in the Belarus regime and companies that enable it to flout democracy and perpetrate gross human rights abuses.