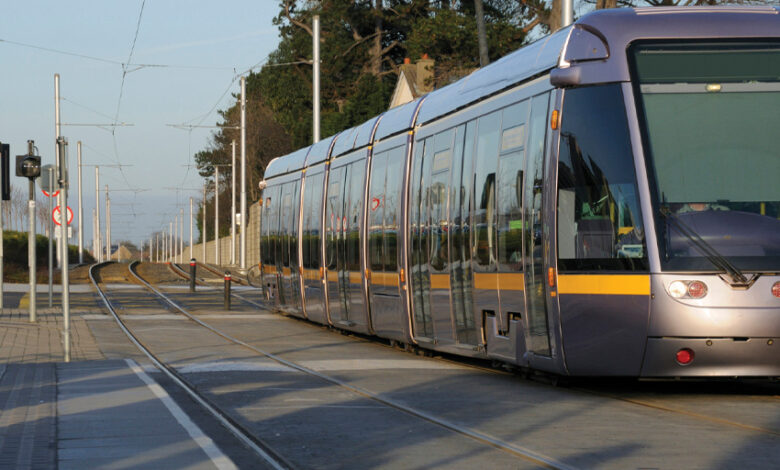 Under the auspices of the National Development Plan 2021-2030, all five of the State's cities have released metropolitan area transport strategies which set out programmes of proposed transport investment in rail for each metropolitan area over a 20-year period.
Dublin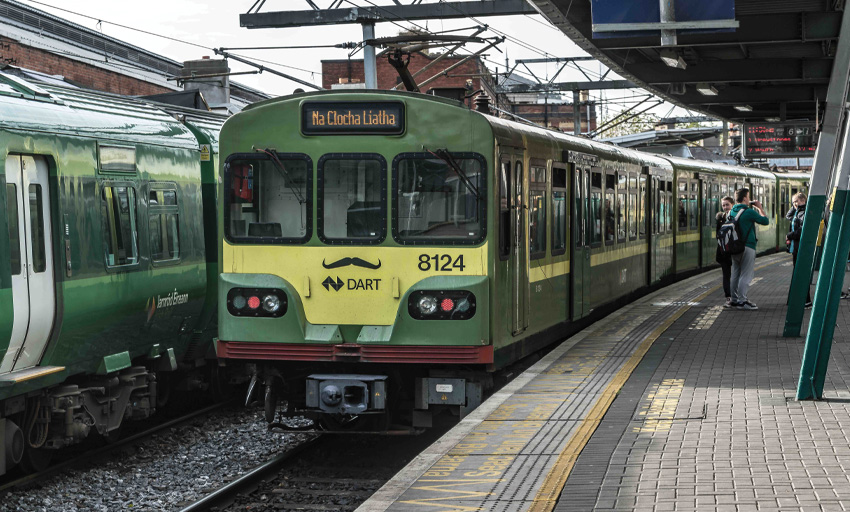 The nation's capital adopted the Dublin City Development Plan 2022-2028 at a special meeting of Dublin City Council on 2 November 2022. Under the development plan, Dublin City Council is aiming to ensure a modal share of 57 per cent of Dublin's residents using public transport, including rail, by 2028, up 3 per cent from the base modal share reported in 2019.
Dublin City Council also outlines that transport projects such as the proposed Metrolink, DART+, BusConnects programme, and further Luas line and rail construction and extension will continue the process of ensuring that there is an integrated public transport system for the Dublin region and that increased rail connectivity has the potential for a "transformative impact on travel modes over the coming years".
Belfast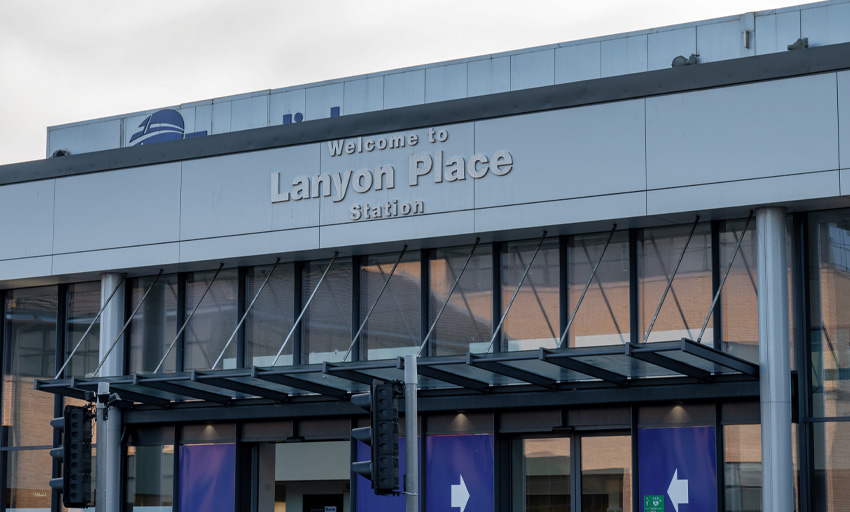 The Belfast Agenda: Strategy 2023-2027, published in draft form in August 2023, outlines ambitions for high-speed rail connectivity; investing in a high-speed rail network and service between Belfast and Dublin.
Translink is currently overseeing construction of a new transport hub in Belfast city centre, expected to replace the role carried out by Great Victoria Street Station.
Cork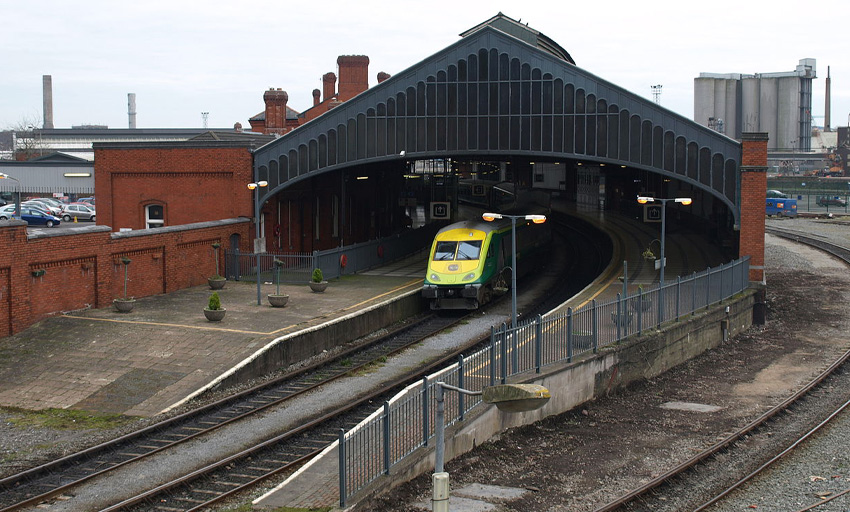 Cork City Council, in its Cork Metropolitan Area Transport Policy 2040, states that it will examine opportunities for improvements in journey times and investment in high-speed rail between Belfast, Dublin, Limerick Junction, and Cork. The council also states that it aims to increase the frequency of InterCity services at peak times between Cork and Dublin, as well as look at the viability of electrification of the city's rail line once the current InterCity carriages are out of operation, estimated to be by the mid-2020s.
The council's policy also looks at connecting the county's other towns with Cork city. To do this, it proposes the creation of new railway stations which is states will align the strategic planning objectives of both Cork City Council and Cork County Council. These proposed lines are:
Midleton/Cobh-Cork line with stops at: Tivoli Docks; Dunkettle; Water Rock; Ballynoe; and Carrigtwohill West.

Mallow-Cork line: Blackpool/Kilbarry; Monard; and Blarney/Stoneview.
Galway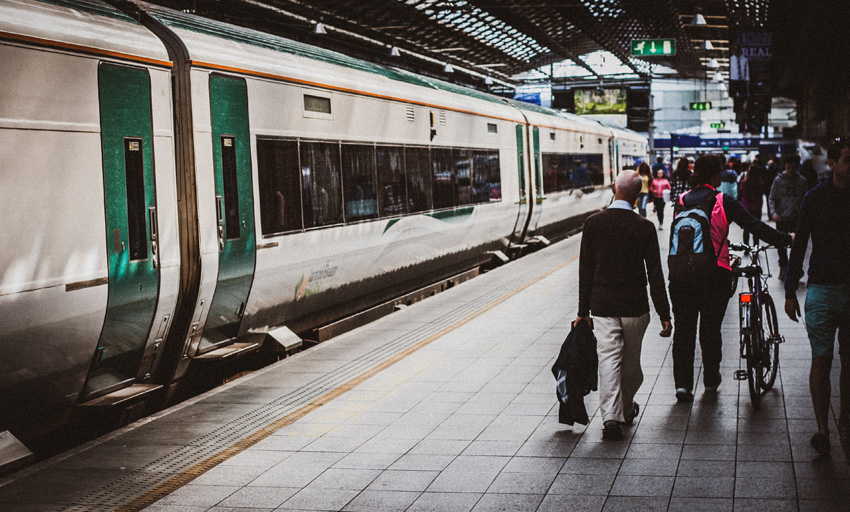 The Galway Transport Strategy, produced by Galway City Council and Galway County Council, outlines the desirability of improving the city and county's rail network. It states that it is "desirable" to maximise opportunities for transfer between Ceannt Station, Oranmore, and Athenry. The strategy calls for an "improved" transport hub in Galway city centre which can enhance wider public services with Galway's rail connections.
Overall, Galway's public transport strategy is mostly focused on the expansion of bus services rather than rail, rationalising that only 25 per cent of the space available on light rail trams is currently being utilised, compared to 80 per cent of space available on buses. In addition to this theory, the general rationale for the strategy is that Galway is too rural and does not have enough rail connectivity for rails to form the backbone of Galway's public transport solutions.
Waterford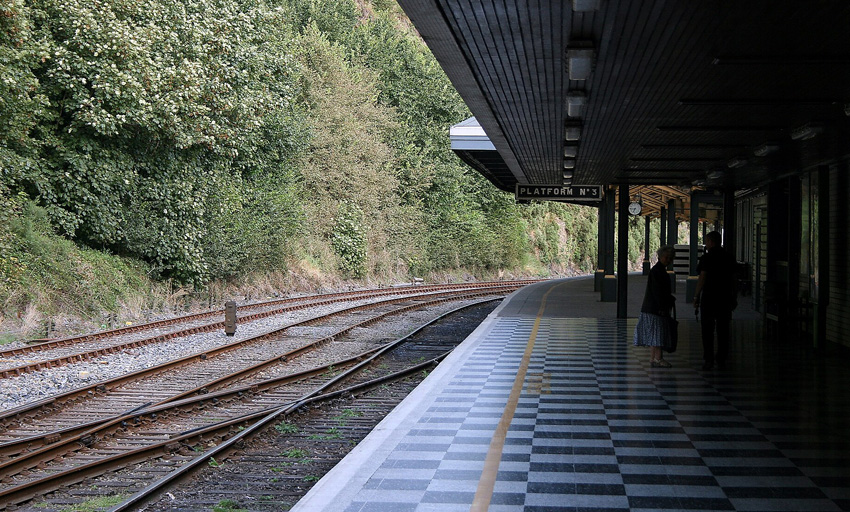 Published in December 2022, the Waterford Metropolitan Area Transport Strategy states that the recommendations pertaining to the county in the All-Island Strategic Rail Review "will be considered".
In the strategy itself, Waterford City and County Council calls for a relocation of the city's Plunkett Station to a new site in the North Quays area of the city, as well as updating the existing track from Waterford Plunkett Station to Dublin's Heuston Station to a dual track.
Derry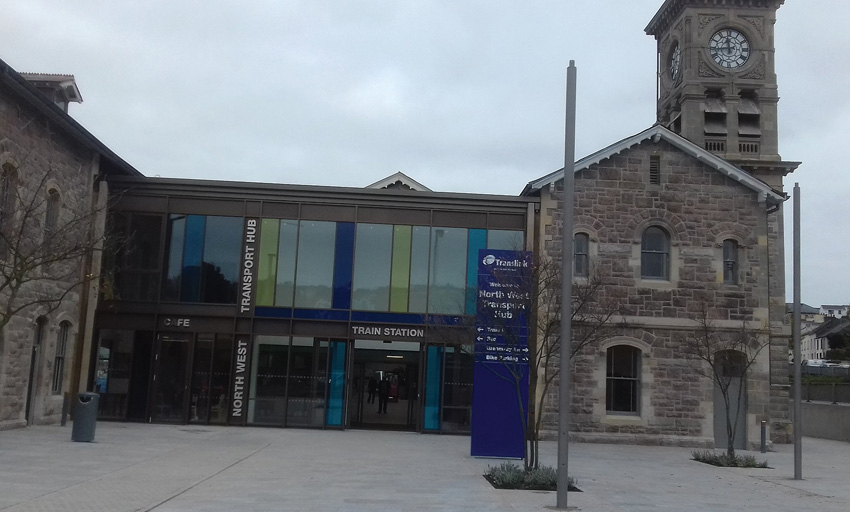 Seen as Ireland's city with the poorest rail infrastructure, improving Derry's rail connectivity was an area of great importance in the formulation of the All-Island Rail Review.
In 2021, the Department for Infrastructure (DfI) commissioned a study in which experts called for rail service improvements to and from Coleraine, Belfast, and Dublin. The study states that current rail services to and from Derry should continue to be improve, adding that particular attention should be given to providing attractive service timings to facilitate commuters to Derry and Belfast and through connections to and from Dublin.
Limerick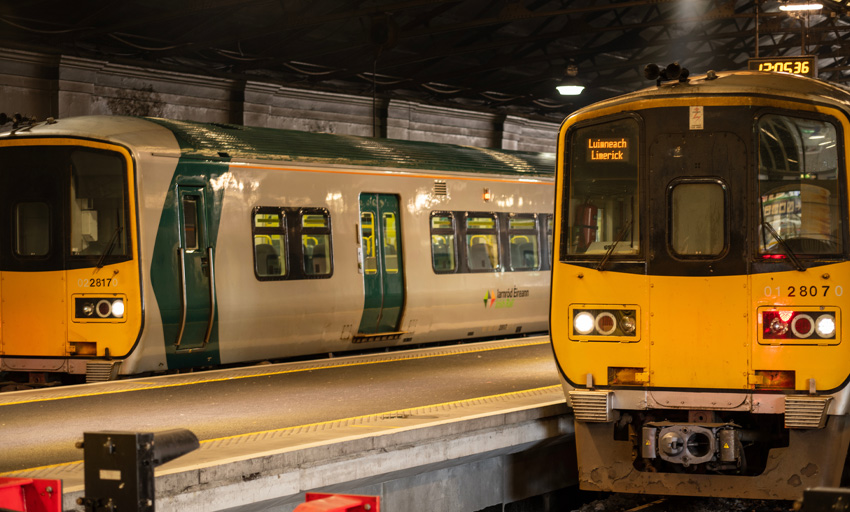 The Limerick Shannon Metropolitan Area Transport Strategy, published in November 2022, proposes to maximise opportunities offered by the existing rail network to enhance regional and suburban connectivity.
One of the proposals is the expansion of the Limerick Rail Commuter Network through a new rail station at Moyross and a new rail station at Ballysimon, including a park and ride. Limerick City and County Council is also proposing a dual track between Limerick Colbert and Limerick Junction.