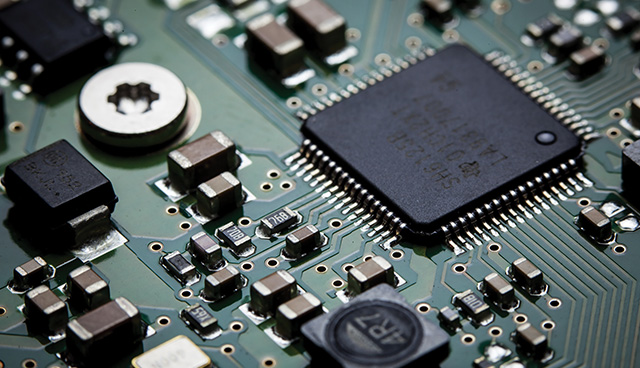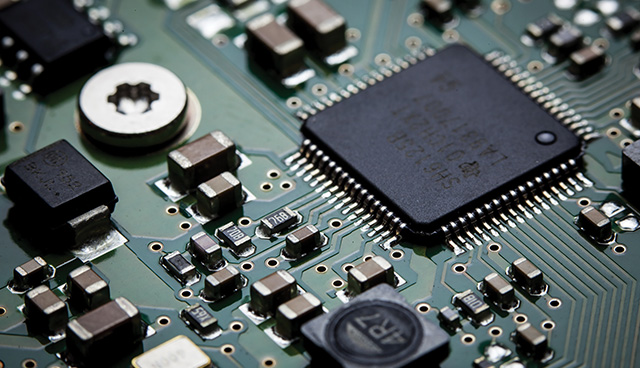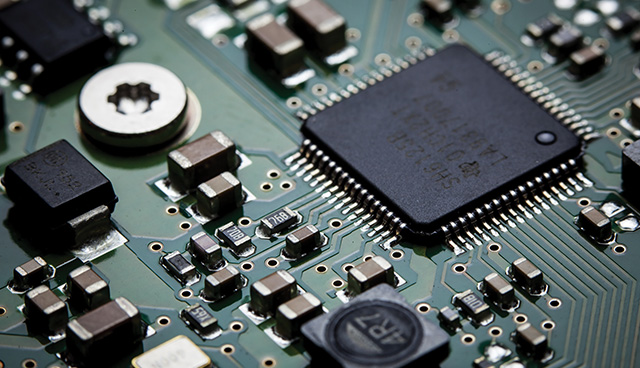 Few sectors in the field of emerging technology have achieved such anticipation in recent years as artificial intelligence (AI) and the Internet of Things (IoT). eolas Magazine assesses the critical relationship between these technologies and their relevance to Ireland's 'digital destiny'.
To those outside the field of technology, the concepts of each AI and IoT present a vast, almost unimaginable idea: the idea that machines, microchips and intuitive sensors can cook our meals, control our homes and even control our personal healthcare. Indeed, the fourth industrial revolution sweeping across the world is characterised by a technological blurring of the lines between physics, biology and digital. As the technology continues to disrupt industries across the globe, it has begun to extend its powerful influence into nearly every aspect of Irish life.
From air-conditioning and modern vehicles to sheltered housing and hospitals, Ireland's fourth industrial revolution is taking place from the mobile phones, tablets and pockets of citizens across the country who can now avail of a fully embedded network of physical devices to make their lives run more smoothly. Indeed, the number of IoT enabled devices across that world has increased by 31 per cent year-on-year, reaching a massive market value of nearly €9.4 billion in 2017. The inexorable rise of the emerging technology has led to an estimation that there will be over 30 billion IoT-enabled devices by 2020, with a projected global market value of over €7.1 trillion by the same year.
IoT technology involves the extension of internet connectivity beyond the traditional devices such as computers, smartphones and tablets to everyday, 'dumb' objects. With the functionality embedded, the devices can communicate and interact over the internet and can be controlled and monitored remotely. Intrinsic to the success of IoT, however, is AI. As the sheer amount of data generated by IoT-enabled devices increases to unprecedented levels, humans will struggle to collate and analyse these huge databases. Thanks to machine-learning – a subset of AI – data scientists, engineers and analysts will now be able to achieve the impossible in using this statistical data to 'learn', subsequently improving product quality, personalisation and efficiency for consumers across the world.
Examples of successful partnerships between IoT and AI can already be seen all around us. Wearable health devices, initially offering a mere pedometer function, will soon be fully connected with data regularly sent to GPs and health services. Similarly, IoT and AI-enabled microchips will soon become a core feature of pacemakers, with anomalies and unusual readings signaled to health professionals via notification systems. The benefits of these emerging technologies to health services internationally are clear to see and governments are increasingly engaging with the concept. In the UK, 12 councils across England have been awarded over £1 million in funding through NHS Digital, which seeks to merge the capabilities of data analysis, health and social care, with proposals including the assistance of autistic patients through biometric technology.
Successful relationships between AI and IoT extend far beyond the confines of healthcare, however. Cloud-based assisted living systems are currently being trialled by IBM which would see internet-enabled sensors installed in houses, residential homes and sheltered housing as a means of monitoring vulnerable individuals, learning the behaviour of an individual over time and reporting behaviour that interrupts normal patterns. The corporation suggests that such technology could transform how social care delivers services to vulnerable people, including sufferers of dementia.
AI-focused IoT is seeing exponential growth globally. Venture capital funding for AI-enabled IoT projects is rising year-on-year, as are acquisitions of start-ups within the same field. Vendors of standard IoT platforms such as Amazon, Google and Microsoft are continuing to integrate AI capabilities into their products. Huge corporations, from news organisations to mailrooms are leveraging the power of AI and IoT to operate more efficiently. The value of AI in these contexts depends on the technology's ability to extract and analyse important information from huge databases – a capability which continues to improve as more industry leaders invest in its research and development.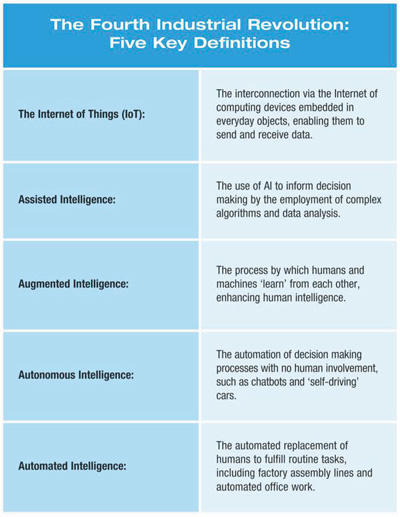 Globally, Ireland is establishing itself as a future base for the development of AI and IoT technologies. Industry leaders such as Accenture and Nuritas have a strategic focus in Ireland, with established centres of excellence in big data, cloud computing and machine learning in Dublin and beyond. Ireland has ranked top 15 globally in every category of 2018's Global Talent Competitiveness Index, and in a post-Brexit context will be the only English-speaking country within the EU — making the country a prime location for a continued discussion on the evolution of intelligent, intuitive technology. Indeed, Ireland has proven itself as a historic base for knowledge around this area, with 19th century philosopher and logician George Boole devising the theory of logic during his career at Queen's College, Cork (now University College Cork). Boole is now credited with laying the foundations for the current age of information.
It appears that no sector, industry or individual is immune from the impact of AI. Irish businesses that fail to recognise the growing applications of AI will quickly find themselves being undercut on both price and turnaround times – losing a significant amount of their market share as a result. Whilst the adoption of 'no-human-in-the-loop' technologies will nullify some jobs, others will be created by the consequential shift in productivity and consumer demand. Whilst concern about the impact of automation and artificial intelligence upon jobs is frequently expressed, pioneers of artificial intelligence have insisted that the extra demand generated by the economy as a result of AI will lead to the creation of jobs that would not have existed in a world without AI, and by extension, IoT.
The merging of AI and IoT still has some way to go, particular in regard to winning over the hearts and minds of people across the world, including Ireland. Whilst many have expressed an almost dystopian fear of technology's growing role in society, others have reacted to it with more practical concerns surrounding the potential for error and the risks associated with placing the responsibility for health and social care onto robots and complex mathematical algorithms. These concerns have led to calls for the creation of 'responsible AI' – a concept which is becoming increasingly relevant in a new, modernised Ireland.