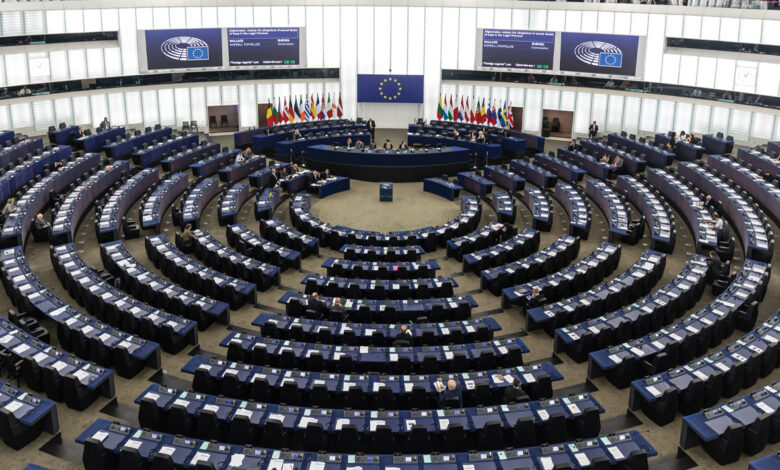 Following of the next European elections, scheduled for June 2024, Ireland is set gain an extra MEP in the next European Parliament.
The extra MEP will give the State a total of 14 MEPs and is the second increase in seats since the 2019 elections as the United Kingdom's MEP seats were re-allocated following its withdrawal. The State had 11 MEPs in the immediate aftermath of the last election, although an extra two later took their seats following the UK's formal withdrawal, which took place just months after the 2019 election.
Fourteen is the highest number of MEPs the State has had since the 1999 European elections, when it had 15 MEPs. It also means that the island of Ireland will have the same number of MEPs it was allocated in 2019, taking account for the three MEPs lost in the North following the UK exit from the EU.
Following a vote in the European Parliament on 15 June 2023, the EU will have an extra 11 MEPs throughout the member states, with one of these being allocated to Ireland. The vote follows a report by the European Parliament's Constitutional Affairs Committee (AFCO) recommending the change.
The allocation of extra seats is mostly focused on smaller EU member states, with the report by the committee taking account of the principle of "degressive proportionality", which ensures that smaller member states gain more MEPs per head of population and are not under-represented.
All EU member states have to agree to the proposal before the extra seats can be allocated. Spain and the Netherlands will both gain two extra MEPs, whilst, in addition to Ireland, Austria, Denmark, Finland, Slovakia, Latvia, and Slovenia will all gain one extra seat.
It is expected that the Midlands–North-West constituency will be allocated the extra seat, although An Coimisiún Toghcháin has not formally confirmed this and will make an announcement on the matter before the beginning of autumn 2023.
Following the vote, Fine Gael MEP Seán Kelly said: "Ireland is a European success story and has been transformed by the opportunities that the EU offers. We have moved from a benefactor to contributor, and when you factor in Brexit, it makes sense for Ireland to have another MEP."
Kelly added: "This procedure must be completed in time to allow member states to introduce the necessary modifications to their respective electoral laws. With the 2024 European Parliament election scheduled for 6 to 9 June 2024, the proposal needs to be finalised as soon as possible."