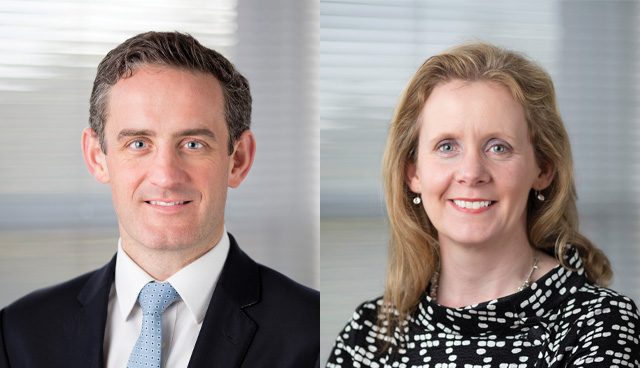 A thriving economy needs effective and efficient infrastructure and services to make sure it is a competitive place to do business and an attractive place to live and work. This includes access to housing, quality healthcare, good connectivity, universal education and ease of access to quality public services, write KPMG Partner Michele Connolly, and Director Robert Costello.
The Macro View
All of these services are underpinned by a need for high quality infrastructure. The electorate want, and our economy needs, more investment and faster.
What needs to be done at a macro level?
Clear and unequivocal Government leadership:
to drive through implementation of initiatives in housing and a further rethink on how the next generation can get onto the property ladder;
to remove blockages and drive projects faster from concept to delivery in all areas; and
to sustain the mega projects — in particular those that deliver strong longer-term benefits but at the expense of shorter-term disruption and high cost.
Where is it most needed?
Housing
Housing has been frequently identified as the number one issue in the lead up to the General Election. Tackling this problem is not something that can be fixed overnight. Many of the initiatives in place are delivering new homes, just at a slower pace than we need.
Strong Government leadership and better co-ordination between all public bodies involved in housing is a key part of the solution. At present there is a danger of authorities and housing bodies tripping over each other with differing proposals. Other initiatives are simply being blocked through the many layers of bureaucracy in place in our system.
Health
Health featured high on the list of election issues. From a health infrastructure perspective, the speed at which current projects are being delivered needs to be improved, as many have encountered significant delays. Significant additional capital investment is needed to build elective hospitals and to replace ageing acute hospital stock in the regions, yet there isn't a concrete plan in place to address this.
Water
Access to water supply is a looming problem that no one really wants to talk about. Addressing leakages, ensuring quality is improved and adequate provision is made for ever increasing demand for new supply are all critical issues that need to be prioritised.
Transport
As our economy and population grows, left underinvested, so too does our congestion problem. For Ireland to thrive as an economy, we are always going to need the Dublin City Region to work effectively. This should go hand in hand with regional development and regional regeneration. Projects like Bus Connects, MetroLink and the DART expansion are not luxury nice-to-haves. They are essential to making our city work, but they each have their challenges.
Whilst we have Project Ireland 2040, the Climate Action Plan, Rebuilding Ireland and a Public Spending Code – our biggest challenge is speed of delivery and access to the funding and resources to do it now.
Investment in infrastructure today will deliver economic benefits into the future but it will also help sustain today's level of economic development – before it leaves this island because it has become unworkable to stay.
The Project View
What needs to be done at a project level?
Selecting the most appropriate delivery strategy for the project is essential.
Developing a robust project delivery strategy can significantly affect the success of a large infrastructure project. The chances of success can be improved by performing a thorough assessment of the key objectives for the project and the delivery strategies available to execute it. The updated Public Spending Code provides a framework for such a decision-making process as part of the business case and procurement strategy.
The spectrum of strategies ranges from those where the owner is an active participant in the initial design phase through commissioning and operations, to those where the owner has minimal involvement and relies on a turnkey contractor to coordinate all aspects of the project, including its long‐term maintenance and operations. The project owner's objectives and organisational characteristics dictate the available delivery strategies.
Investment in infrastructure today will deliver economic benefits into the future but it will also help sustain today's level of economic development – before it leaves this island because it has become unworkable to stay.
Example delivery strategies include:
Traditional — design, bid, build; multiple prime contracting;
Collaborative — early contractor involvement; early operator involvement;
Integrative — alliancing; partnering; integrated project delivery; and
Partnership — concession; design, build finance operate and maintain
Selecting the most appropriate strategy impacts the entire course of a major project, affecting not only the outcome but also the owner's internal management, support structure and the health of its relationship with all other stakeholders.
Factors that influence decisions in relation to delivery strategy include:
Cost: This is often the greatest risk and determining factor in deciding whether to proceed with a large capital project. Options should be evaluated not only on the lowest capital cost, but also on the cost of operating, maintaining, and replacing the facility overtime. To complete the project within the overall budget, trade‐offs may be needed to balance considerations of safety, reliability, durability, and cost.
Schedule: The time to completion is also highly relevant. In construction time is money and delays caused by unusually poor planning and design, coordination of work on‐site among contractors, late arrival of major equipment, site access and security requirements, adverse weather, unusual or differing site conditions can quickly drain contingencies.
Quality: This refers to project design features, specifications, standards, system and safety, and project life cycle considerations. Increasing project quality beyond what is considered "standard" will likely impact both the cost and time of construction.
Project scope, size, and complexity: In cases where it is anticipated that the owner will change the scope, add significant refinements or features, or modify the expected quality or if there is a likelihood that the owner's requirements will change, for example, due to stakeholder input, regulatory mandates, market forces, or cost limitations, the owner may be better off employing a collaborative or integrative approach. The size of the project from an overall budget perspective can influence the selection of a project delivery and contracting strategy. Large projects require sophisticated management and project control structures which some strategies have built into them. Project complexity is also a factor in selecting a delivery strategy.
Allocation of risk: The most successful projects typically result from the efficient allocation of risk among the project participants. In construction, party that can control, manage, or absorb project risk is usually the best the party to assign the risk to. However, risks are transferred wholesale without considering the above point.
Project owners with sparse industry experience, especially those planning projects outside the norm of their usual business models, are well advised to seek assistance from industry specialists to help crystallise project objectives and determine the most appropriate project delivery strategy that has proven successful on other similar projects.
No single project delivery and constructing strategy is best suited for all project owners and all projects. Owners need to understand the potential benefits and risks associated with each of the options and make smart decisions.
T: +353 1 410 1000
E: michele.connolly@kpmg.ie / robert.costello@kpmg.ie
W: www.kpmg.ie