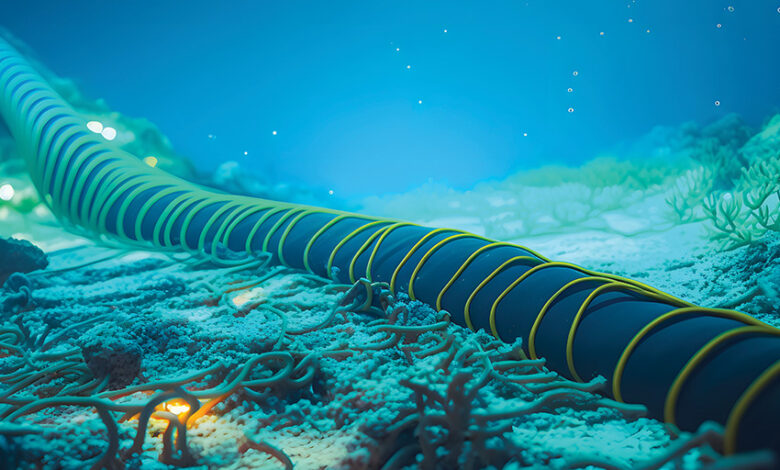 Under the Maritime Area Planning Act, Ireland will move forward with measures to enable increased international connectivity, allowing Ireland to develop routes directly to mainland Europe, with further investment in cable projects from North America to Ireland.
The Digital Connectivity Strategy, published in December 2022 outlines how "high quality, secure, and reliable" connectivity to global telecommunications networks is of significant strategic importance to the State.
The strategy document explains that there is a strategic opportunity to position Ireland as a central connectivity hub in Europe and act as a gateway to Europe for all transatlantic cables from North America.
"This can be achieved by ensuring Ireland develops high capacity and diverse connectivity routes directly to mainland Europe, whilst continuing to encourage investment in cable projects from North America to Ireland," the report states.
To achieve the Government's aim of enabling sustainable economic growth and positive social dividends, the Department of the Environment, Climate and Communications (DECC) says that strengthening international connectivity and developing an agile and resilient digital infrastructure is critical if Ireland is to embrace digital transformation.
A key strategic enabler of the Digital Connectivity Strategy is the National Marine Planning Framework, published in 2021. The framework has three key objectives which aim to support Ireland's international and national digital connectivity, which has the ultimate goal of maintaining and enhancing Ireland's competitiveness in global markets and in the knowledge and information economy.
The three key objectives are:
facilitate international high-speed connectivity between Ireland and other countries;
ensure that our island communities can avail of the opportunities that high-speed communications networks can bring; and
protect existing telecommunications cables.
A robust and coherent marine planning system is regarded as a key enabler to encourage and support future investment in high-speed submarine telecommunications infrastructure.
Additional measures to leverage the private investment may be required to further develop international connectivity to mainland Europe and to ensure that Ireland becomes a central connectivity hub.
As part of this enabler, the Government is aiming to develop the measures required to ensure the international connectivity infrastructure to and from the State is resilient, suitably diverse, and robust, to serve the demands of national requirements.
Maritime Area Planning Act
The Maritime Area Planning Act, passed through the Houses of the Oireachtas and formally signed by the President in December 2021, aims to enable the efficient consideration of planning applications to develop submarine cables to enable Ireland's off-island connectivity, and particularly direct telecommunications connections to Europe and North America.
One of the main features of the Maritime Area Planning (MAP) Act was the creation of a new state consent, the Maritime Area Consent (MAC), as a first step in the new planning process. To enable the reaching of Ireland's 2030 targets, a pathway was provided to enable a select number of projects that had advanced under the existing foreshore regime to transition to the new MAP regime once established.
Under the special transition provisions in the MAP Act, the Minister for the Environment, Climate and Communications has the responsibility for assessing applications for MACs from the first group (Phase One) of seven offshore projects.
Projects that obtain a MAC are required to apply for all requisite consents and planning permission, with the Department stating that all projects are to be subject to the full assessment procedures by An Bord Pleanála.
All MAC applicants have been assessed in key areas, including financial and technical competency, with the objective of ensuring that only "the most viable offshore projects" can apply for development permission from An Bord Pleanála.
After the assessment and grant of MACs for the first batch of ORE projects, responsibility for MACs will be managed by a new agency, the Maritime Area Regulatory Authority (MARA), which was formally established in July 2023.
The MARA is run under the aegis of the Department of Housing, Local Government and Heritage (DHLGH), and has responsibility for offshore energy projects as part of a wider scope of offshore infrastructure projects. However, DHLGH works in tandem with DECC to ensure the delivery of connectivity projects, as communications are led under the portfolio of Minister of State Ossian Smyth TD.
Minister for Housing, Local Government and Heritage Darragh O'Brien TD commented: "MARA will be responsible for regulating development and activity in Ireland's maritime area and comes about as part of the biggest reform of marine governance in Ireland in almost a century."