Issues
Ireland: A European leader in digital transformation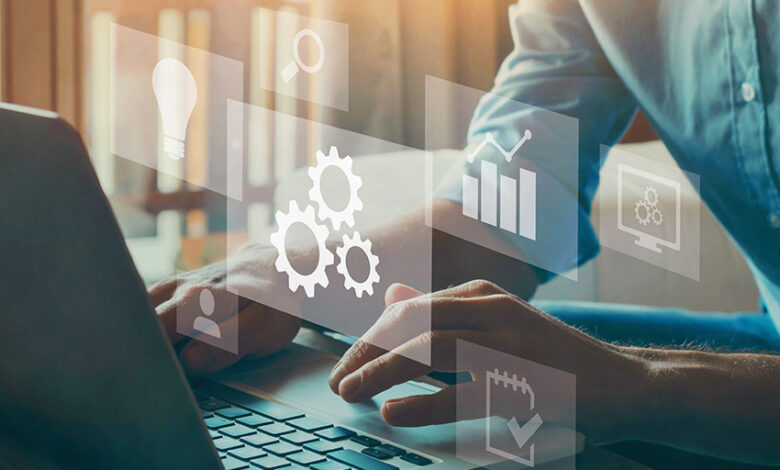 The latest Harnessing Digital progress report states that all of Ireland's main objectives on digital transformation are being met on schedule, although there is a need to "remain focused on driving further progress across all aspects of our digital agenda".
According to the EU's Digital Economy and Society Index (DESI), Ireland achieved a score of 62.7, compared with an EU average score of 52.3, giving Ireland an annual relative growth rate of 8.5 per cent between 2017 and 2022, amongst the highest in the EU.
The Harnessing Digital Progress Report 2022, published by the Department of the Taoiseach, outlines the progress made as measured under DESI in 2022, with the targets being set under the auspices of the Harnessing Digital 2030 strategy, which in itself forms part of the EU Digital Decade 2030 strategy.
The targets are set under four strands: Digital transformation of business; digital infrastructure; skills; and digitalisation of public services.
The report promotes the €85 million Digital Transition Fund, a revised new SME training scheme to upskill workers, and the National Youth Assembly on AI, held in October 2022, as significant strides in aiding the digital transformation of business. Going forward, the Government aims to pursue a "coherent, integrated, and proactive approach to the digital transition, through a robust ecosystem and strong enablers".
In terms of improving digital infrastructure, the report outlines the increased provision of 5G and international connectivity as key measures of digitalising the State. It further states the progress made in establishing around 750 high-speed broadband points throughout the State, in addition to the €50 million ICT grant funding for schools issued in November 2022.
The report outlines two further challenges going forward in conforming the digital transformation with the need to close the circularity gap in the Irish economy, as well as expanding the State's cybersecurity infrastructure.
The final two strands outlined in the review, both of which are stated as being in line with targets and are ahead of the EU average, are the digitalisation of public services – an ongoing process amid the Connecting Government 2030 strategy – and skills, which although apparently making strong progress, will have a clearer picture of the state of affairs upon the upcoming publication of the Ireland/OECD Skills Strategy Review, due to be published in March 2023.