Technology
Interactive data analytics drive insights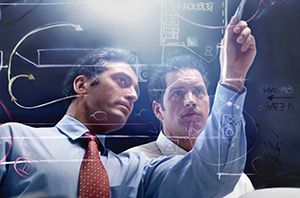 Intuitive content mining and analytics can transform a wealth of big data resources into timely strategic insights. The Kitenga Analytics Suite from Dell integrates natural-language processing, search and visualisation tools to analyse big data.
Competitive differentiators change quickly in a fast-moving world. Organisations of all sizes are looking for a cost-effective way to tap into the plethora of data available in massive repositories and then extract valuable nuggets to help guide strategic planning. For example, comprehensive analyses of structured and unstructured data may help inform new product or services development, heighten understanding of consumer buying habits and preferences, or increase the quality of healthcare and other services. Even so, a surprising number of thought leaders still wonder how big data fits into their organization's big picture — and whether they have the in-house skill set to manage it. In this information-rich era, opportunities abound for mining an apparently unending stream of unstructured data that is expanding rapidly in countless directions. At the same time, the capabilities required for extracting, manipulating and analysing unstructured data to derive meaningful insights traditionally require costly system platforms and data scientists with highly specialised skills.
Meanwhile, technology advances such as social media are swelling big data repositories at an astonishing rate. Facebook, Twitter and other social media outlets have emerged only within the last several years, but they are generating reams of unstructured textual data. Although much of the data generated by social media may be considered noise because of its often trivial nature, some of that data has the potential to be extremely valuable to specific audiences and organisations. Mining social media data sources has tremendous potential for organisations to discover information that may help grow their business or sharpen their competitive edge.
For example, a tweet about where people ate lunch may not be of much interest in general. However, that post may mention a specific food product that appeals to a certain segment of the audience. The posting may even generate a conversation in which participants comment about the product and express an opinion about whether they like it or dislike it. These seemingly trivial postings may contain information that is valuable to the manufacturer of the food product. By mining nuggets of data from this posted conversation, the manufacturer may learn whether or not people like the product, discover suggestions for improving it or obtain ideas that foment creating a new product. The challenge, however, is finding those valuable informational nuggets within massive repositories of unstructured data — possibly petabytes and even exabytes of data. Big data is often defined by three fundamental characteristics: volume, variety and velocity. It encompasses data sets that are so extremely large and complex that traditional database management tools are often not equipped to store and process the data effectively. And of course, big data is not limited to data sets generated by social media. In healthcare settings, for example, the proliferation of scanned and often handwritten information such as medical records dramatically swells data volumes. Financial services organisations also collect extremely large volumes of varied data for system logs, risk management and market trends. In addition, big data generated at extremely high speeds includes information collected from millions of daily back-end operations that support web retailers and service providers, sensor devices or streaming video from cameras operating 24×7. Through its acquisition of Quest Software, Dell offers the Kitenga Analytics Suite, a comprehensive big data platform for searching and analysing massive amounts of data through natural language processing, machine learning, search and visualisation capabilities. The platform's content mining and analytics help organisations transform complex and time-consuming manipulation of large data resources into a rapid and intuitive process.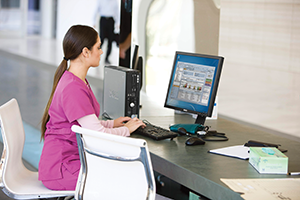 Understanding consumer sentiment
Consumer research is another area in which the application of big data analytics can be quite helpful to manufacturers, retailers, vendors and financial service providers, among many others. Organisations that manufacture a wide range of products, including clothing, cleaning supplies and other sundries, are mining social media outlets such as Facebook and Twitter to unearth consumer sentiment in regard to products and their use. Conducting sentiment analyses of unstructured data culled from social media sites can offer valuable information for organisations focused on consumer satisfaction and buying habits. Sentiment data involves capturing text that conveys how consumers feel about a product, such as whether they like it or dislike it; how satisfied or dissatisfied they are with the way it works, the way it feels, how it looks, and how it tastes; or other reactions.
Analysing sentiment data can provide insight into a specific way in which a product is used that may in some cases spark further innovation. A consumer might blog or tweet about a successful outcome by using a product for a purpose other than the one the manufacturer intended — for example, using dishwashing detergent to remove a stain from a wall. Further analysis of conversation stemming from that experience may reveal a consumer need and initiate a research and development project for reformulating an existing product into a new one with a different purpose. Organisations that can tap into huge stores of unstructured data and derive consumer sentiment data for analysis gain a valuable tool for helping improve both the functionality of existing offerings and identifying opportunities previously unimagined.
Bringing big data analytics into the mainstream
Timely BI that illuminates emerging trends and helps decision makers envision creative new opportunities is key to strategic research and planning efforts and crisp competitive differentiation in a fast-changing marketplace. A cost effective big data analytics platform allows organisations to extract valuable data from rich, far-reaching information repositories to expand their knowledge base in a meaningful way. Analysing collections of unstructured, semi-structured and structured data may also involve mining massive volumes of data from social media along with huge in-house data stores, extracted from Hadoop clusters and other sources. Though much of the data gleaned from blogs, tweets and Facebook pages may seem trivial, selectively extracted data nuggets can be successfully woven into an organisation's well-maintained, structured information database. This fresh information may contribute to innovative product development, enhanced efficiency of services delivery or imaginative ways for advancing business and organisational outcomes. Today, the diverse skill sets required to derive insightful information from enormous data repositories are often costly and difficult to find in a single individual.
The Kitenga Analytics suite enables organisations to bridge the IT skills gap and empower line-of-business users with information modeling, visualization and many other tools that heighten business acumen — along with the return on investment in big data analytics.
Learn More: Visit DellSoftware.com/Kitenga or contact Gavin_McCarthy@dell.com