Issues
Integrated solutions for businesses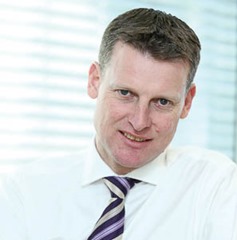 Regardless of their size or service offering, all businesses work towards the same goals – to maintain cost control, drive efficiencies, stay ahead of the competition and deliver the best service they can to their customers. David Walsh, Sales Director of eircom Business, explains how the eircom Business team is helping companies across Ireland to achieve these goals.
When it comes to choosing a communications provider our own research has shown that businesses look for a provider who can deliver real value, strong support, scalability and flexibility to suit their changing business needs. eircom Business provides services to over 100,000 businesses in both the public and private sectors. These businesses range in size from sole traders and SMEs right up to large multi-national corporations and government agencies. Their businesses vary but their basic communications needs don't. They want a communications partner that they can depend on and trust to do what's right for their business in a cost-effective and straightforward way.
Managing costs is crucial for the survival of many businesses and we understand that no two businesses are the same. As well as offering a full suite of broadband, landline and mobile plans, a key differentiator for eircom Business is that we are in a position to also offer a wide range of bespoke and tailored solutions to meet the specific needs of our business customers.
Growth of Cloud Services
We have seen a huge demand for cloud-based services in recent months. Our own data centre business has grown significantly over the last five years and we are now the largest provider of data centre services in Ireland.
At the end of last year, we announced a strategic relationship with Amazon Web Services, the world leader in cloud computing, to offer technology services to our business customers. This relationship allows us to build on our existing network offering around voice, data, hosting and managed services. We are now able to bring greater efficiency to businesses in Ireland and the UK, working directly with customers to scope, design, migrate and manage the cloud solution most appropriate to their specific needs.
Embracing Mobile for Business
Our eMobile network offers 99 per cent population coverage in Ireland and later this year, we will roll out 4G services which will significantly enhance our customer's mobile experience.
Our nationwide WiFiHub hotspots give our customers the ability to access free WiFi right across the country. We're committed to building Ireland's largest WiFi network and we are already well under way with almost 2,500 WiFiHub hotspots in place in key locations for business such as at Dublin Airport, Irish Rail and Dart stations as well as petrol stations and cafés across the country.
Over the course of the next five years, we will invest more than €1 million every working day in infrastructure as well as in other capabilities to allow us to offer new services to our customers.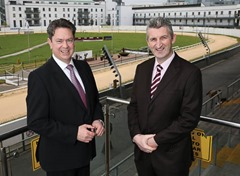 We know what works for businesses
We are a seasoned player in the business communications field. We have a strong service culture coupled with a workforce who have unrivalled experience, talent and expertise.
At eircom Business, we bring all of our expertise to the fore when designing and implementing communications services for our customers and we are uniquely positioned, in terms of technology and expertise, to provide the level of connectivity expected by businesses in today's fast-moving and demanding environment.
Irish Greyhound Board on the right track with eircom's Cloud Services
eircom's cloud based service offers Irish businesses such as the Irish Greyhound Board (IGB) the capabilities to extend their businesses internationally. eircom and the IGB signed a three-year €1.1 million partnership earlier this year which enables the IGB to increase the streaming of greyhound racing and data worldwide. The deal brings enhanced levels of entertainment and experiences to IGB customers and greyhound racing followers globally, as well as helping to reduce the IGB's operational costs.
eircom designed and implemented a cloud computing infrastructure specifically to suit the needs of the IGB. eircom's cloud service is powered by Amazon Web Services and enables the IGB to focus on increasing its revenue while delivering high quality services to customers at a reduced cost. The new communications and media platform put in place for the IGB allows greyhound supporters to access live streaming content both from race track venues and remotely through multiple electronic devices including smartphones and tablets. With smartphone and tablet take-up increasing over the last few years, the ability to live-stream races on multiple devices has grown and is a key business requirement for the IGB. The IGB will also stream live races on its igb.ie website which will also include race analysis, interviews, commentary and live discussions for fans to enjoy.
eircom's cloud computing platform delivers the live streaming service which requires total data integrity and security for key content such as race traffic and billing information.
Adrian Neilan, CEO, the Irish Greyhound Board, said: "We are extremely excited about the world of possibilities that now open up for us with the move to eircom cloud. The new content and revenue-generating services that we can roll out over the coming three years look set to be a real game-changer for the industry as we seek to realise the potential to further grow and engage with our community of greyhound racing followers, not only in Ireland but also internationally."
He continued: "We are delighted to have partnered with eircom Business in this strategic project. The ability of eircom's network to carry voice, video and data over a single IP network, fully integrated with its flexible and cost-effective cloud offering, were key factors in our selection criteria as we seek to further advance our business."
Jason O'Conaill, Head of Cloud and Data Centres, eircom Business, said: "The association with eircom Business will make a real difference for the Irish Greyhound Board as it sets out to expand its business. The partnership that we have in place with Amazon Web Services, along with the significant investments that we have made in our cloud capabilities, can now truly enable businesses to transform their legacy IT infrastructures to become more agile and deliver savings in operating costs."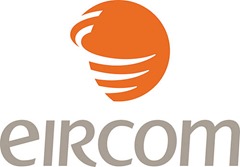 David Walsh, Sales Director,
eircom Business
Telephone: (01) 671 4444
Email: walshd@eircom.ie
Twitter: @dwalsheircom
Website: business.eircom.net