Digital
Inspiring innovative government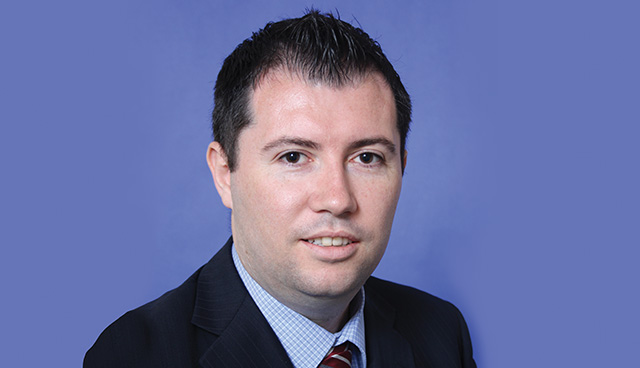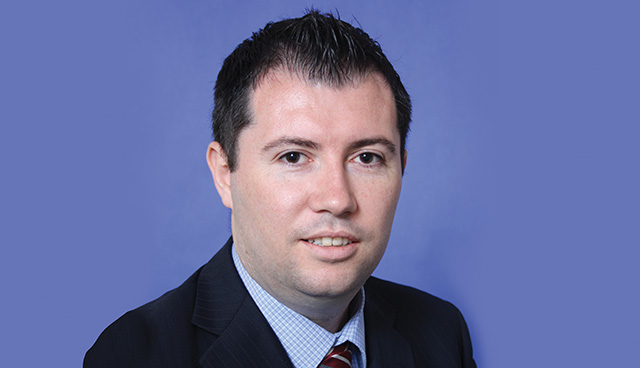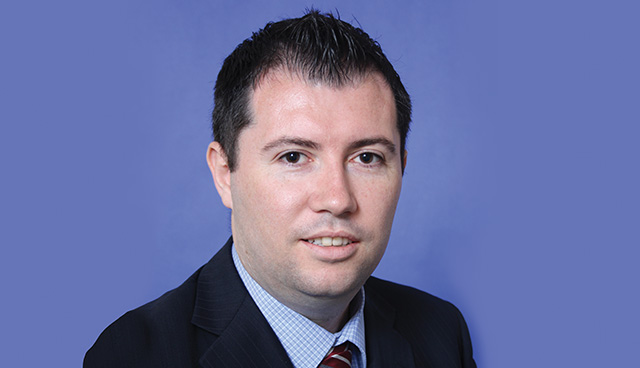 There is a growing expectation among citizens that government provide similar technology solutions to those provided by private enterprise. This has created new challenges for the public sector, along with a corresponding need for more customer-centric transformation strategies.
1. Intelligent automation: the next frontier in government transformation
While intelligent automation presents a significant opportunity to enable efficiencies that drive transformation, the public sector must proactively address challenges in realising its potential to offer better service to citizens, renewed job satisfaction and to increase engagement for public sector workers.
In seeking to drive efficiencies, government has traditionally employed a more cautious approach than the private sector. However, the availability of powerful and inexpensive processing power coupled with advances in artificial intelligence (AI), natural language processing and the exponential growth of data, has created an opportunity for governments to embrace intelligent automation to help drive long-term transformation strategies.
Intelligent automation, defined as the automation of labour by leveraging digital technologies to supplement or automate the tasks undertaken by knowledge workers, can be put to work both in evaluating the quality, regulation and consistency of service delivered to constituents and in tackling the challenges presented by continually shrinking budgets and a workforce in flux.
Sector demographics: a changing workforce
Public sector workforce demographics across countries like Germany, the UK, the US as well as some within the Nordic region are undergoing significant change, similar to Ireland. A recent report from the US Government Accountability Office predicts that over 30 per cent of US federal employees will be eligible to retire within two years. As large numbers of employees vacate their positions, the automation of manual roles currently performed by these workers can enable efficiencies and behavioural change to kick-start transformations.
The historical reluctance of the public sector to move labour "offshore" due to security and political concerns has also amplified the potential for intelligent automation. Government now has the opportunity to improve service levels to citizens, elevate job satisfaction for existing workers and inspire a new generation of young talent into public service.
Automation in action
Intelligent automation spans core technologies such as rules engines and workflow to artificial intelligence (AI) and machine learning that can support cognitive reasoning. This technology is evolving at different rates, providing a spectrum of capabilities ranging from simple, repetitive task automation to machines or 'bots' that can learn and adapt.
The benefits of automation are already being felt in the private sector, where its deployment is resulting in significant ROI, greater job satisfaction, and better customer service. One example with potential application in a public sector setting is the call centre.
Call centres typically perform a high volume of low complexity repetitive tasks, with service agents navigating simple systems and applications while simultaneously taking customer calls. When customers make contact via email or messaging systems, agents then have to jump back and forth between systems. This can slow down service, create repetitive tasks and produce inaccuracies that can impact customer experience. Necessary post-call admin also has the potential to lower agent productivity.
When agents are freed from processing repetitive, manual tasks and can focus on enhancing customer-centric skills, they can help drive customer satisfaction and long-term growth, in addition to significantly improving service level agreements.
Proactive change management is crucial
To be successful, change strategies should establish and reinforce the link between intelligent automation and continuing employee development, and the ability of new technology to enhance existing roles, while also creating new and engaging ones. Overall, they will reinforce the image of a newly "mission-focused" agency, facilitated by intelligent automation, which can provide opportunities for employees to deliver tangible value to constituents from the front lines.
2. Blockchain: Rewriting the way government does business
As consumers, we live much of our lives digitally. As citizens, that's not always the case. The conveniences that online retailers have built — websites that offer to remember who we are, what we did before, our preferences — may be uncommon experiences when we try to access government services
"Today, as citizens we expect to deal with government the way we deal with every other part of our life."
Cormac Deady, Director, KPMG Public Sector
Pioneers in the public sector are beginning to rewrite the way things get done. And they're embracing the same tools that have enabled transformations in private sector: more sophisticated web portals, mobile apps to crowdsource public concerns, cloud computing, data analytics and the potentially revolutionary record-keeping method of blockchain technology. Blockchain offers the potential to provide faster and more secure transactions, streamline and automate back-office operations, and reduce costs by leveraging cloud-based technologies.
A blockchain in the simplest terms is a shared database, distributed across a network of multiple sites or institutions. It's made to securely record transactions and ownership of assets. Blockchains could create a universal record of who owns what and allow unified access to it. At KPMG, over 40 member countries in our global network are working with public and private clients to develop block chain initiatives.
Ironically, blockchain technology was devised as a way to avoid central governments. The anonymous inventors of the digital cryptocurrency bitcoin created the methodology as a way for the community at large to maintain an agreed-upon, immutable record of who owns how much, without having to entrust record-keeping to a single authority such as a government central bank. All participants in a blockchain network can access identical copies of the ledger, and updates happen almost instantly. Digital "keys" and signatures cryptographically control who can update and view records.
In the US, the State of Delaware is testing blockchain internally to organise the Delaware Public Archives, which contain everything from historic photos to mountains of public records. Older documents are being digitised. Databases and spreadsheets from disparate divisions are being migrated to a new distributed ledger. "Smart records" would automate compliance with state laws that dictate retention and destruction of documents. Ultimately the system will make it easier for agencies to submit documents to the archive and residents to find information records in the blockchain can be any asset, including physical property.
A separate initiative involving the International Blockchain Real Estate Association, has been working with the government of Cook County, Illinois, to create a legal blockchain version of a property deed that could someday replace paper deeds and create a universally acknowledged, "golden record" of who owns what property. It would eliminate the need for things like title insurance. For governments that register land transfers, blockchain property records could minimise fraud committed with counterfeit deeds.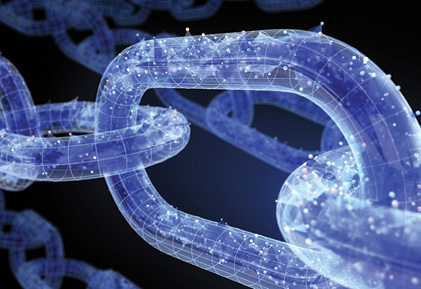 Elsewhere in the world, the United Kingdom's national land registry said it will test a blockchain-based programme that "would enable the ownership of property to be changed close to instantaneously". In Singapore, the central bank has completed a trial of distributed ledger technology for interbank payments, creating a digital representation of the Singapore dollar.
One model for where things may be headed is the nation of Estonia, which became newly independent in 1991 and built its new government to leverage digital technologies. The Estonian ID card, a digital identity card pegged to a blockchain-like infrastructure, gives citizens access to a broad range of public services, acting as a driver's license, passport, credit card, transportation pass and more.
None of these government projects are without challenges. Migrating legacy data to a distributed ledger system can be costly. Citizens may have privacy concerns as technology becomes more common in the public sector. But governments were early adopters of computer technology, and the potential now exists to use public information in transformative ways. "And now, government could harness the potential of blockchain to leapfrog the public's perception of efficiency, transparency and trust" according to Brian Moroney, Head of KPMG Digital.
3. Introducing the chief data officer role
Data is at the heart of digital transformation. As governments at all levels recognise how data and analytics (D&A) can help improve their services and outcomes, there is an emerging international trend of recruiting chief data officers (CDOs) to help build data science capabilities. However, these new managers would be wise to take careful, initial steps to overcome typical policy, organisational, cultural and technical barriers, to help their agencies gain full value from the vast data at their disposal.
While the CDO title is relatively new in the government realms, many organisations have found it invaluable to have senior-level oversight of their D&A activities. This senior leader can serve as a D&A champion, while promoting data-sharing among groups, setting data policies to create standardisation of data assets, and establishing enterprise data governance. They often also lead enterprise data strategies and coordinate cross-agency analytics initiatives.
"If the CDO's job scope sounds broad, the challenge is compounded by the fact that many departments and agencies often have multiple, distributed data silos and, frequently, ageing data management infrastructures that impact data quality. In addition, the absence of data governance structures, or an internal culture of data management, may make the CDO task large and time-consuming," according to David Collins, Head of KPMG Data.
Despite the challenges of building a data culture in government, the potential applications of Data and Analytics are endless. Under the leadership of a capable CDO, governments can break down silos to better share information, develop standards and best practices, and effectively tap into data assets to achieve better outcomes for their citizens.
Understanding the citizen's perspective
Information is powerful and technology delivers information to both the service provider and the service consumer. Successful innovation in healthcare, crisis services, senior services, financial aid or any other area of human and social services involves first rethinking the business-as-usual approach and then incorporating technology to provide solutions. Most of all, technology is allowing government to make a transformational shift from delivering programmes one agency at a time to focusing on their role from the citizen's perspective.
Fresh Insights
The search for fresh insights to keep up with the pace of change has prompted leaders to seek lessons from governments in other jurisdictions – with many wishing for greater insights into emerging trends and best practices. If there are topics you'd like to discuss or if you have comments or questions about anything you have read here, please feel free to contact us.
Contact Details:
Cormac Deady, Director
KPMG Public Sector
E: Cormac.Deady@kpmg.ie