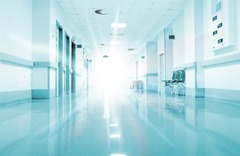 An exciting new venture is helping American hospitals to improve patient access, experience and outcomes through more effective patient communication.
It is well documented that there will be an exponential increase in the elderly population in the next 20 years, a population living longer with increased rates of obesity, diabetes, heart failure and other chronic conditions. This 'baby boomer' generation has expectations of independent living for longer but may often have less family support than previous generations.
There has also been a trend among patients becoming educated on their condition and involved in its treatment and management. These facts of increased pressure on the healthcare demands are coupled with price increases on an already burdened system.
Healthcare inflation, high drug costs and co-morbidity costs are combining with shrinking budgets to push the industry to a much more cost-effective solution to the status quo.
These pressures on health systems throughout the world are driving leaders to look at new ways of managing patient populations with the convergence of healthcare and ICT, opening up new and exciting opportunities to alleviate the pressure. For example, over the next five years, remote patient monitoring will result in cost savings of up to $36 billion worldwide, according to an announcement on the Health market from Juniper Research.
Patient access
The focus and importance on access to health care is growing. Access to healthcare can be defined as "the timely use of personal health services to achieve the best health outcomes." Attaining good access to care requires three steps: gaining entry to the health system; getting access to sites of care where patients can receive needed services; and finding providers who meet the patients' needs.
Health systems need to substantially change so that they can meet those needs. The contact centre is the front door and a key entry point for health systems which allows them to meet the first requirement. Integrating the contact centre with the entire organisation allows full access to the patient and wholly meets patient access criteria. Greater patient access leads to more appointments, greater outcomes and improved patient access.
A 2004 study found that 88 per cent of US hospitals with over 400 beds had a defined contact/call centre structure. Since then, the healthcare industry has seen large health systems grow through acquisition of smaller hospital groups. Today's healthcare setting has larger health systems and networks made up of multiple previously autonomous hospitals.
In 2010, there were 4,985 community hospitals in the USA. Of these, 2,941 were part of a health system and 1,508 were part of a network. Such health systems have a strong need for standardising and centralising services across the system, including their contact centre functions.
Innovation
RelateCare was born from a successful long-term partnership between Rigney Dolphin and the world renowned Cleveland Clinic health system in North East Ohio, USA. The joint venture combines Rigney Dolphin's operational excellence in contact centre and communications management and Cleveland Clinic's excellence in healthcare design and delivery.
RelateCare aims to enhance existing models and develop new integrated care models to control rising costs with a desire to improve the continuity of care and connection an individual has with their health provider. New opportunities are evolving all the time with changes in healthcare legislation and reimbursement in the US and Europe.
Rigney Dolphin was established in 1990 and has grown to become one of Ireland's most successful business process outsourcers. Over the years, the company has worked with many leading brands in Ireland – including with Vodafone, Three, BMW and Airtricity – providing customer service, technical support, sales and CRM solutions. The company also manages several successful public sector contracts including programmes with the National Consumer Agency, Health Service Executive and Bus Éireann to name but a few. Contact centres in Waterford and Derry are state-of-the-art with the latest in call centre technology and there are over 600 employees across the group.
A health division was established in 2009 when the company decided to strategically develop and tailor solutions that could help health providers and patients alike. Since then, the company has been a leading member of the Connected Health sector in Ireland and it is now an industry steering committee member, part of ARCH (Applied Research for Connected Health) and part of the Health Innovation Hub working with Cork University Hospital.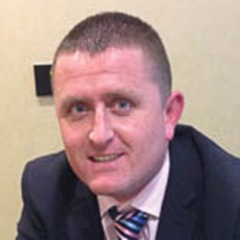 The company's strategic focus on healthcare is supported and directed by Dr Frank Dolphin who is the founder and chairperson of Rigney Dolphin and the visionary who has led Rigney Dolphin for over two decades. Dr Dolphin is an Associate Fellow of the British Psychological Society and the Psychological Society of Ireland In August 2010. The Minister for Health and Children appointed him Chairman of the Health Service Executive and he has subsequently chaired the Ministerial Review Group to advise on the location of the National Children's Hospital in 2012, producing the Dolphin Report. He is Chair of the Strategic Advisory Group on the National Children's Hospital and was recently appointed Chairperson of the Dublin Midlands Hospital Group.
Given Dr Dolphin's background in health, when the opportunity arose to work with such leading healthcare brands there was no hesitation in investing time and resources into new and innovative patient centric programmes.
Since 2011 Rigney Dolphin's Waterford headquarters has housed a team of healthcare professionals including registered nurses with the Waterford-based team, managing contacts remotely with over 150,000 US patients per annum. These include Patient Access, Nurse Triage and Transitional Care Post-Discharge programmes.
Expansion
The RelateCare brand has now taken these established programmes and has started to offer these solutions to other providers and stakeholders throughout the US and Ireland. The company utilises resources from both Rigney Dolphin and Cleveland Clinic and is led by Waterford-born Managing Director Conor O'Byrne. Mr O'Byrne has managed Rigney Dolphin's Connected Health Division for a number of years and has been lead consultant and account manager in the Rigney Dolphin-Cleveland Clinic partnership since 2009.
RelateCare is still in its infancy. It has, however, signed up in 2013 some leading healthcare brands in the US including the largest health system in New York State, two of the leading children's hospitals in the US and the second largest home health and hospice organisation in the US. To put things into perspective, the combined workforce of these four organisations would dwarf the HSE's total workforce by at least two to one.
Moving forward, RelateCare also sees great opportunities in Ireland, UK and further beyond. It also affirms the need for integrated care models that link the provision of acute care and community care. Indeed last May, the NHS in England announced its intention to link these two areas of care through communication and information communication technologies with a new care pioneer programme and over £3 billion of funding assigned.
Conor O'Byrne, the Managing Director of RelateCare, looks optimistically at 2014 and the future: "The challenges governments and health providers face are universal by nature. We simply can't ignore these challenges any longer and we at RelateCare believe we are designing solutions to these problems that are attractive to our customers and guarantee results."
Mr O'Byrne has recently asked Wendy Bergeron of Boston to join RelateCare to manage the international expansion. Ms Bergeron has over 20 years' experience in business process outsourcing and previously worked for one of the largest global outsourcers fulfilling a variety of leadership roles in operations and support services.
She added: "RelateCare's mission to help health organisations communicate with patients better and more efficiently has obvious benefits for the organisation and patient alike. Advancements in communication technologies are the enabler and RelateCare is uniquely positioned to take advantage."
For further information contact: Conor O'Byrne, Managing Director Mobile: +353 (0)85 1583 230 Email: crobyrne@relatecare.com Wendy Bergeron, US General Manager Email: wendy.bergeron@rigneydolphin.ie