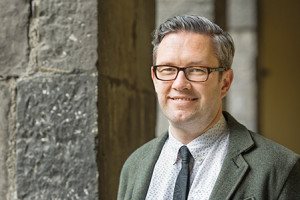 Owen McQuade talks to HSE Chief Information Officer Richard Corbridge about his role and the potential to transform the quality of care and communication for patients through eHealth.
"We want to stop the phrases 'IT' and 'business'," says Richard Corbridge. It's perhaps a surprising comment from a Chief Information Officer but it makes sense in the light of his focus on the final outcome. "The HSE is delivering healthcare and if you're in IT, you're also delivering healthcare, you're providing support and functions to do that."
Four months into his role as Ireland's health CIO, he explains that the new eHealth Ireland organisation – which he also heads up – is "the vehicle to deliver innovation and technology to the Health Service."
To date, he has set up six key priority programmes and finalised a knowledge and information strategy to put eHealth Ireland into practice. The strategy's name is intentional and has been coined "very specifically to move away from tin and wires and 'technology first' … to make sure that actually what we are trying to do is give clinicians and patients access to knowledge and information."
Corbridge rejects the common theory in the public sector that "you go to IT with your money and your description and you come back in two years and IT have done it." Health, in particular, does not fit with that way of thinking: "You have to have clinical engagement. You have to be working on the benefits to understand what we're trying to do."
His overall aim is a culture change i.e. so that professionals understand that IT is about changing and delivering outcomes. eHealth Ireland's model matches technology with the HSE's structures; until now the IT functions were organised according to the old health boards. Corbridge wants to see one IT helpdesk for the Health Service – as opposed to the current 36 – and a design authority responsible for technology standards, security enablement and information governance.
"It's very important from an integration point of view," he says of the design authority. "It's been well-documented: there's 1,700 systems in the HSE. You can't integrate 1,700 systems without at least some standardisation of what they do and how they work."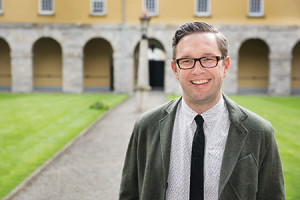 Corbridge goes on to outline the HSE's six strategic IT programmes:
1. primary care;
2. eReferrals;
3. cancer IT;
4. the new National Children's Hospital;
5. electronic health records; and
6. individual health identifiers.
"As we stand today, Ireland has an amazing opportunity," he says of primary care. "It has a great deployment of IT into GP care in particular." The key challenge is how to link that to other systems and help GPs to get more out of IT. The eReferrals pilot proved successful in Cork and Kerry but the pilot was nearly halted at the turn of the year. "We took the decision that, actually, we would continue to roll out the pilot across the rest of the country," he recalls.
Phase 1, which will be completed within the next 12 months, will allow the GP to send a digital referral directly from their surgery. The hospital would, initially, still have to print out the note and put it into the patient administration system but this process will be digitalised later this year.
Some investment in cancer care IT has taken place but no single solution has been brought together to support this discipline. Pharmacy is a particularly difficult area and the CIO's team has given a commitment to work with the National Cancer Control Programme, to see how processes can be improved by making the workflow safer and more efficient and also to produce analytics from that workflow. The National Children's Hospital will open in 2019 as Ireland's first digital hospital and a specific programme of work is dedicated to that.
The electronic health record programme (EHRs) is at the point of "creating the case for change". The HSE has engaged with the 20 significant suppliers at a global level who have "told us what they think the marketplace looks like and how they would advise the best route to procurement is." The case for change will go to the Department of Health and the Government to explain "what we need to invest to get to the next stage." The HSE will then pull the business case together, define the costings and seek assistance on the decision on how to go ahead.
The last programme – and the most important right now – is the individual health identifier (IHI) which will go live in the summer of this year. "There will be a number associated to every patient in Ireland so that we can create a database," Corbridge remarks, with the next step being to connect to clinical systems to this database. The IHI will only contain demographic information "so that we make sure that your records in all the different care settings are indexed and therefore refer to the same person."
First impressions
One of his strongest first impressions is that people think that the health ICT challenge is much greater than is the case. There is a tendency to "downplay" innovation in Ireland but our progress compares well with the large scale and expensive projects in other countries.
In Cork and Kerry, the eReferral system was rolled out almost "as a hobby" with five or six people working outside their day job: "It's an amazing solution. It's as good as anything globally that has been deployed." Clinical ownership made it a success. The project manager was a physiotherapist who got GPs on board and described the benefits well to clinicians.
A written referral "will touch 19 hands" on its way from the GP to the clinician: "So 19 people have spent some time on that referral letter before it gets to somebody who says: 'We don't need to do that actually.'" An eReferral means that the patient knows that the letter has arrived at the relevant hospital and can see the acknowledgement coming into their GP's computer.
Healthmail, a secure email capability to allow unstructured patient information to be passed from clinician to clinician, was formally launched last month: "That is something that is so powerful – to get to the point where you're not writing letters, not waiting in phone call queues.
You can actually email – clinician to clinician – and have a discussion about the patient's care safely and securely."
He senses that clinicians are "queuing up" to take up new IT solutions. The fact that it's not a "hard sell" is perhaps down to Ireland taking longer to make the transition and being able to take on board lessons from early adopters elsewhere.
Corbridge's top priority is to get the IHI live in the summer: "Being able to identify a patient safely in any system is the foundation to being able to have integrated care enabled by technology." It's similar to the pre-digital dialling tone on a phone which identified who to ring, captured the bill information and told the other person who was calling.
He elaborates: "It shouldn't be that every clinician you see has to ask you who you are, how old you are, what your mother's maiden name was and all the other things. They should be able to take your name and say: 'Are you this person?' To be confirming to you that you're that person, not you describing to every clinician you see that 'this is me again.'"
This is important for clinical safety – to make sure that the clinician and patients are talking about the same person – but also for general confidence in the service. He notes: "If you're elderly or if you're in care an awful lot and you're asked constantly what your name is, you're going to start to have less confidence that they are actually taking about the same person as you go through the system."
Another priority is to ensure that local pockets of innovation have as much support as possible. In the previous week, he has visited the LauraLynn children's hospice which uses a high quality hospital electronic health record. This is, at present, not integrated with the rest of the system "but we have to support that innovative thinking, clinical engagement and help them take that to the next stage."
The paediatric ward at Our Lady's Children's Hospital, Crumlin, has a "world-beating" system for dispensing drugs – developed by Phillips – which can "tap in what the drugs are that need to be administered and, then from electronic pumps on the bedside, those drugs are going into the tubes and into the patients."
Challenges
Resourcing is the largest challenge. Corbridge explains: "We have a lot of very busy people and, at the moment, we're not bringing huge amounts of new people into the organisation [and] we're not bringing huge amounts of new money into the organisation." His team is trying to work more smartly with its existing resources "and that ultimately has a breaking point, we can only go so far." He's also keen to explain that the return on investment for the electronic health record will only come through eight or nine years into the project.
This "beats all the political cycles" and a focus on improving outcomes for patients and getting buy-in from patients and clinicians alike "drives that cycle of change more clearly than simply a strategy that's been agreed by a department and a government."
eHealth, connected health, digital health and mHealth are now essentially all the same thing. The tech industry is realising that "we need to be able to pick and choose who's best of class and bring that together as one thing that supports healthcare."
EHR must be integrated into therapy-specific systems. The epilepsy electronic patient record, for example, is a "phenomenal IT system" which needs to keep operating for the patient's journey but give and receive core information via the national system –
"a two-way highway" with open APIs helping to deliver that.
Ten years ago, it would have taken two years to write a 300-400 page specification for an EHR before going out to market for a year. eHealth Ireland's approach will be to set out the desired outcomes for patients and clinicians and ask the market how its systems will achieve them. It will then "score all the systems against that and decide which system we're going to go for from a business case point of view."
It is essential to get information governance and security right "from the beginning". The index of IHI will have two flags – consent for sharing (default yes) and consent for use elsewhere (default no) – with patients granting permission in each case at a single point in the system and with advice from clinicians about what this means to their information. "There's no intent on anybody's part to insist that the records are shared but it's making sure we describe what the benefits are," he states.
"There are some pieces of information that shouldn't be shared – and it should be absolutely the patient's choice to release those pieces of information – but the starting point has to be at least a national place to store information so that consent is done from a national point of view."
Analytics is the key future trend with cloud being the enabler where appropriate. A considerable proportion of the European cloud is located on Ireland – a good foundation – but there needs to be "a lot more forward thinking" about analytics: "If you do something useful with data, it becomes information that drives knowledge and creates insight, after all this is what we are here to deliver."