Issues
Injecting a new approach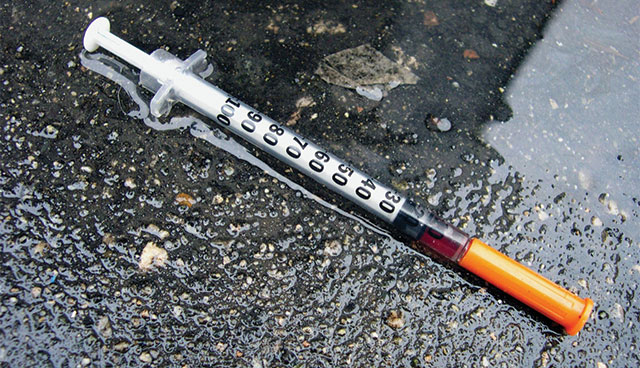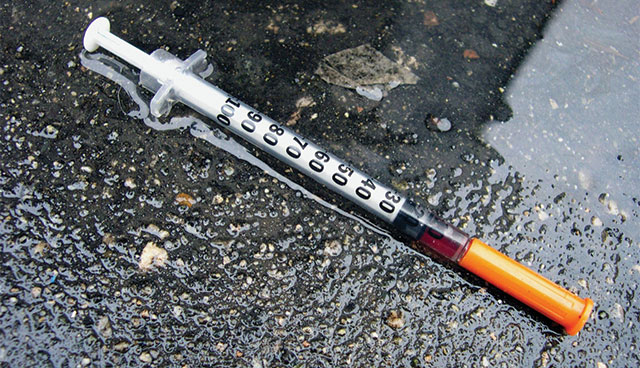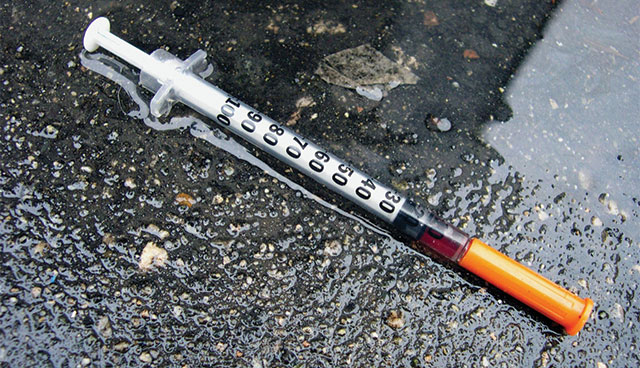 Each day in Ireland one person dies from overdose. There are thought to be an estimated 3,000 injecting drug users in Dublin alone, with several hundred openly injecting on the streets. Now, however, a Bill which could ensure the establishment, licencing and operation of supervised injecting facilities has entered into the primary stage of the legislative process.
In December 2015, the Fine Gael-Labour Cabinet approved heads for inclusion in the Misuse of Drugs (Amendment) Bill 2015 which would facilitate the establishment of supervised injecting centres. However, while the Bill was approved before the dissolution of the Dáil prior to the 2016 General Election, provisions relating to injecting centres were subsequently dropped. Instead, Health Minister Simon Harris confirmed that the Bill had been split into two.
Former Minister of State for Drug Strategy Aodhán Ó Ríordáin was critical of this move. He asserted: "I also do not believe this legislation should separate out the issue of injecting centres… I felt I had gone a long way down the road of getting cross-party agreement on the part of the Bill relating to injecting centres. It had been passed by Cabinet and was due to be included in this Bill… I do not understand why the injecting centre part has been separated to be dealt with at a later stage."
The version of the Bill which was subsequently passed into law before the summer recess was solely aimed at eliminating the illicit prescription drug trade and emerging psychoactive substances by rendering unauthorised possession of such drugs a criminal offence. However, speaking before the Seanad, Harris outlined: "I reaffirm the Government's commitment to [the introduction of supervised injecting facilities], which is a commitment in the Programme for Government."
Catherine Byrne, Aodhán Ó Ríordáin's successor as Minister of State for Drug Strategy, unveiled an additional 
€3 million earmarked to facilitate drugs and social inclusion measures in Budget 2017. The Department of Health specified that this funding would be, in part, used to support a pilot injecting facility in Dublin. The Minister stated: "The establishment of a supervised injecting facility is high on my agenda. This facility is badly needed to address the problem with street injecting in Ireland, which particularly affects Dublin city centre."
In February, having attained Cabinet approval, a second Misuse of Drugs (Supervised Injecting Facilities) Bill 2017 has been published. The Bill is expected to ensure a legal framework for the establishment of such facilities in Ireland. The stated purposes of the Bill are as follows:
to reduce harm to people who inject drugs;
to enhance the dignity, health and well-being of people who inject drugs in public;
to reduce instances of public drugs injection and drug-related litter; and
to enhance the public amenity for the wider community.
The envisioned facilities will be staffed by medically trained personnel with the capability to intervene in potential overdoses, while chronic drug users will have access to a safe place in which to inject using sterile needles. It is hoped that such measures will go some way in helping to prevent fatal overdose and blood borne infection. The first pilot centre is anticipated to open its doors in the autumn of this year.
Since 2012, injecting facility proposals have received the consistent support of the Ana Liffey Drug Project. Director Tony Duffin has outlined: "We acknowledge that it is counter intuitive to some people, but the evidence is very clear these services improve the amenity of the area they are established in; they save lives, they keep people healthier; they move people through to treatment and rehabilitation faster; and they save taxpayers money."