Issues
Independence call for parole system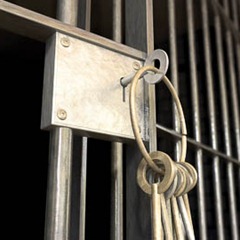 Research into the parole system suggests that board members should make the final decisions rather than the Minister alongside a more structured approach to decision-making.
A major study into the effectiveness of the parole system has called for the board to take responsibility for decisions, rather than referring them to the Minister for Justice and Equality. At present, around 84 per cent of its recommendations are accepted by the Minister.
Diarmuid Griffin, a law lecturer at NUI Galway, is also proposing that courts should specify the number of years which a life sentence prisoner should expect to serve.
The 12-member Parole Board was established in 2001. Its membership always includes the Director of Probation, the Medical Director of the Central Mental Hospital, senior officials from the Department of Justice and Equality, and a number of ministerial appointees.
Its remit covers prisoners sentenced to more than eight years in prison. Reviews take place at the half-sentence stage or seven years, if the sentence is for 14 years or more. Life sentence prisoners tend to receive concessions later in their sentences compared to other prisoners.
Where a release is not recommended, the prisoner will be subject to a second review – to take place annually if he or she is serving less than 10 years for an offence or every three years in longer sentences.
The board considers whether the prisoner's release would constitute a threat to the community, whether a release is reasonable in view of the nature and circumstances of the offence committed, his or her behaviour in custody, any compelling compassionate grounds, and the offender's engagement with therapeutic services whilst in prison. Prisoners sentenced for politically-motivated murder or attempted murder – or the murder of gardaí or prison officers – are (as a rule) not eligible for review.
As well as removing ministerial discretion, Griffin's research indicates that while board members were often political appointees, they worked diligently but could have approached decisions in a more structured way e.g. through relying more on written assessments than interviews. One former Minister admitted that he made decisions on his "gut feeling". A tendency towards risk aversion reflected board members' views that the rising murder rate devalued human life and long sentences were an appropriate response.
Griffin's report also considered the 13 cases where released life sentence prisoners were returned to custody between 2001 and 2013. Five cases involved reoffending but the others were for less serious breaches of parole conditions. A prisoner may be returned to jail for several years if arrested for a minor public order offence.
Following last September's report from the Penal Policy Review Group, the Government plans to establish the board on independent statutory basis. The legislation will set out the functions, powers and structure of the board with the aim of making the system more effective and streamlined with public safety "remaining paramount".