Issues
Income by town report shows wealth concentrated in Dublin area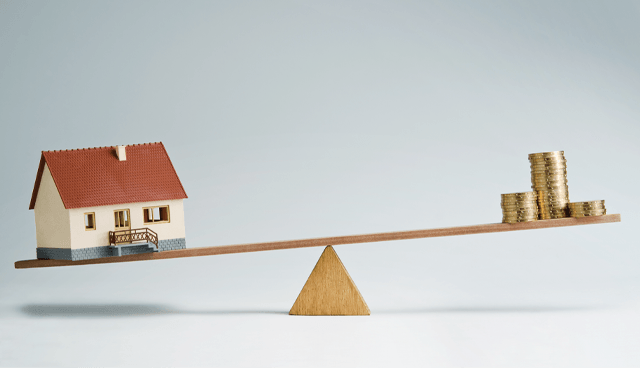 A recent report by the Central Statistics Office (CSO) has shown the median gross household income to have been €45,256 in 2016. The report showed that Ireland's wealth is typically concentrated in the greater Dublin area, with nine of the top 10 towns by median income being in counties Dublin, Kildare and Meath.
Of the 41 towns in the Republic of Ireland with a population of over 10,000 — excluding the suburbs of Cork, Dublin, Limerick, Galway and Waterford — Malahide was found to have by far the highest median household income, €78,631. Celbridge came in second with a median of €64,877.
Kildare was the best represented county in the top 10, with Celbridge, Maynooth, Leixlip and Naas ranking second, third, fifth and sixth respectively. The only other county to have multiple entries in the top 10 was Dublin, with Malahide, Swords and Skerries ranking first, seventh and ninth respectively. The only town in the top 10 outside of the greater Dublin area was Carrigaline in Cork, ranking eighth with a median household income of €59,353.
The bottom 10 traced Ireland's west, from Tralee (fourth lowest) to Letterkenny (eighth), by way of Ballina (third) and Sligo (fifth). Longford was the town with the lowest median household income, with €29,224, with nearby Cavan the only other midlands town in the bottom 10, ranking seventh. The south east also featured; Enniscorthy having the second lowest median household income with €31,049 and Carlow having the ninth lowest.
Unsurprisingly, when widened out into greater areas, Dún Laoghaire-Rathdown, Fingal and Kildare were found to have the highest median household incomes. Dún Laoghaire-Rathdown was also found to have the lowest proportion of households where working age social welfare (excluding child welfare and state pension) was the majority of income. Only 5.8 per cent of Dún Laoghaire-Rathdown households fell into this category, with the nearest areas being Meath (10.3 per cent) and Fingal (10.5 per cent). By contrast, one in five households in both Longford and Donegal had the majority of their income made up by social welfare.
6.9 per cent of households in Fingal had state pensions making up the majority of their income, the lowest proportion in the country, closely followed by Galway City (8 per cent) and Kildare (9.4 per cent). Donegal was the area with the highest proportion of households being majority supported by state pensions, with 18.6 per cent, followed by Leitrim (17.8 per cent) and Mayo (17.6 per cent).
Overall, 42.3 per cent of households were found to have two or more persons earning an income, 30.6 had one person and 27.1 per cent had none. Median income rose greatly depending on level of education: those with upper secondary education had a median income of just under €20,000, while those with PhDs received a median income of over €60,000. With general health ranked bad, fair, good and very good, those earning under €11,587 were found to have bad general health and those earning over €27,579 typically having very good health. Those who commuted less than 30 minutes to their jobs were found to earn significantly less than those who commuted over 30 minutes; the former had a median income of €32,004, with the latter having one of €41,495.