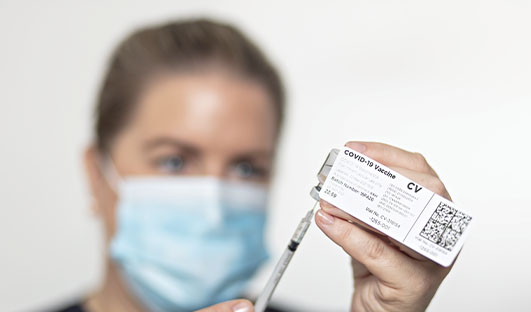 The learnings from Covid and other implementations are demonstrating the importance of laying the foundations for unique identification and traceability to ensure safer, more efficient care, writes Siobhain Duggan, Director of Innovation and Healthcare, GS1 Ireland.
Digital transformation: The need for interoperability
The pandemic has accelerated the development and adoption of ehealth technologies and there are several excellent examples of innovation and collaboration where teams from multiple organisations came together to design a solution to a problem. We experienced this ourselves at GS1 Ireland when we collaborated with the HSE's National Immunisation Office to implement TrackVax, enabling the tracking of the Covid-19 vaccine in the central vaccination clinics (CVCs).
As healthcare systems and processes are being digitised, it is key that data standards are 'designed-in' from the start. At its heart GS1 is about unique identification, encoding barcodes with structured, standardised data and using this to enable traceability. These three ingredients are fundamental to designing ehealth solutions that are safe, future proofed, and interoperable.
Safer systems: Designing-in traceability standards
When unique identifiers and structured data are in use then it is much easier to link systems as there are common data fields in both systems. For example, a clinician scans a patient barcode: when standards are used the system will recognise "I am a patient" and add the patient identifier into the correct field in the system. This ensures that the data is captured accurately and there is no risk that a staff (or other) identifier is put into a patient field or vice versa.
Real-time, accurate, meaningful data
Systems with traceability standards 'designed-in' have much better data quality as the barcode scan captures all the data real-time at multiple stages. A barcode scan is much more reliable; data entry errors can cause unintended consequences when later interrogating data. For example, when trying to identify a recalled batch – BKO123 – does the human eye see this as a zero or the letter O when manually recording the data in the first instance?
Safer, more efficient care starts with a simple scan
Removing paper-based systems and processes, and using a simple scan of GS1 standard barcodes to cross check and capture patient data reduces, the risk of medical error, the time to carry out administrative tasks, and returns time to front line staff to concentrate on patient care. Regulations for the standardised identification of medical devices and pharmaceuticals are in place and there is a real opportunity now to standardise and design-in traceability standards in our healthcare systems.
About GS1 Ireland
GS1 is the international standards and licensing organisation for globally unique identification and barcoding that enables the traceability of every product, person, place, asset and more. GS1 supports more than two million public and private sector organisations worldwide.
For more information please contact:
Siobhain Duggan
Director of Innovation and Healthcare
T: 01 208 0660
E: healthcare@gs1ie.org
W: www.gs1ie.org/healthcare