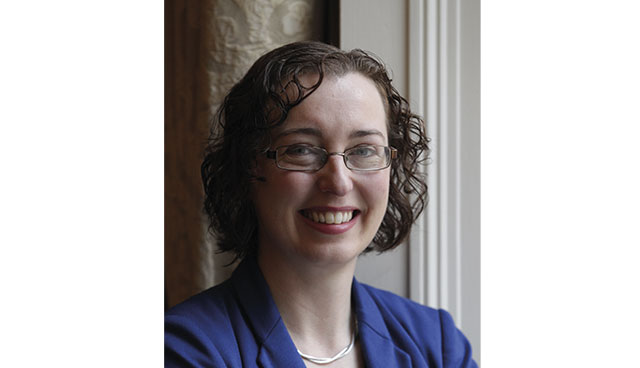 Since the World Health Organization declared that Covid-19 was a pandemic on 11 March 2020, a lot has changed in our personal and professional lives but one thing that hasn't changed is my team's dedication to preventing vaccine preventable diseases, writes Lucy Jessop, Director of Public Health, National Immunisation Office within the HSE.
I lead a small but dedicated multi-disciplinary team in the HSE National Immunisation Office; we manage vaccine procurement and distribution and developing training and communication materials for the public and health professionals to allow safe and high-quality vaccination programmes to be delivered in line with Department of Health Immunisation Policy. During the Covid-19 pandemic we have also supported the implementation of the Covid-19 vaccination programme and its many changes.
The first Covid-19 vaccine was administered in the Republic of Ireland on the 29 December 2020 to Annie Lynch and up to the end of November 2021 over 7.4 million doses have been administered.
It's important to remember that as millions of doses of Covid-19 vaccines were administered in Ireland during 2021, our routine vaccination programmes continued thanks to dedicated health professionals who know the value of preventing vaccine preventable diseases.
In Ireland, our vaccination programme offers protection against 13 diseases including influenza, rotavirus, meningococcal disease and measles. We offer vaccines throughout the life course; the primary childhood immunisation programme at two, four, six, 12 and 13 months of age through GP practices, our schools programmes to Junior Infants in primary schools and first year in second level schools delivered by HSE school immunisation teams, vaccines in pregnancy and to those in risk groups through GP practices and pharmacies and our vaccines for health professionals delivered through peer vaccination programmes in our CHOs and Hospital Groups across the country. In lots of cases the professionals who are delivering the Covid-19 vaccines also deliver our routine programmes.
Reflecting on 2021
My multi-disciplinary team have a wealth of experience in public health, medicine, pharmacy, procurement, ICT, communications and project management. With these skills we have supported our colleagues across the HSE working across different work streams to safely implement a population wide Covid-19 vaccination programme and maintain our support for the routine programmes.
The National Immunisation Office has taken the lead on the training of vaccinators for the Covid-19 vaccination programme and in providing clinical information on the vaccine programmes. Frequent updates from the European Medicines Agency (EMA) and the National Immunisation Advisory Committee (NIAC) have meant that we have had to respond quickly to ensure all our clinical and public facing materials always contained the most up to date advice which has been by no means easy.
"It's important to remember that as millions of doses of Covid-19 vaccines were administered in Ireland during 2021, our routine vaccination programmes continued thanks to dedicated health professionals who know the value of preventing vaccine preventable diseases."
For example, so far this year we have:
developed over 40 different clinical materials to support our vaccinators across the country and updated them as needed for example our Clinical Guidelines are currently on Version 29, reflecting the amount of clinical changes to the programme since it began;
dealt with over 6,000 queries covering topics like intervals between Covid-19 vaccines, cold chain and clinical questions about vaccines;
provided up to date e-learning training which has so far been completed by 20,000 learners across the country;
worked with HSE communications to ensure information provided to people before and at the time of vaccination is clinically accurate;
we worked with colleagues in HSE Social Inclusion to provide information in over 26 languages using print, audio and visual materials; and
worked with the HSE Office of the Chief Information Officer (OoCIO) to test software releases and sanity testing before updates are made to the CoVax system being used to record Covid-19 vaccination records across the country.
I have attended Department of Health NPHET briefings on four occasions and presented at Joint Health Select Committees, HSE press briefings, the European Congress of Clinical Microbiology, BIPA Committee B along with multiple TV and radio appearances to provide updates and answer questions about the Covid-19 vaccination programme.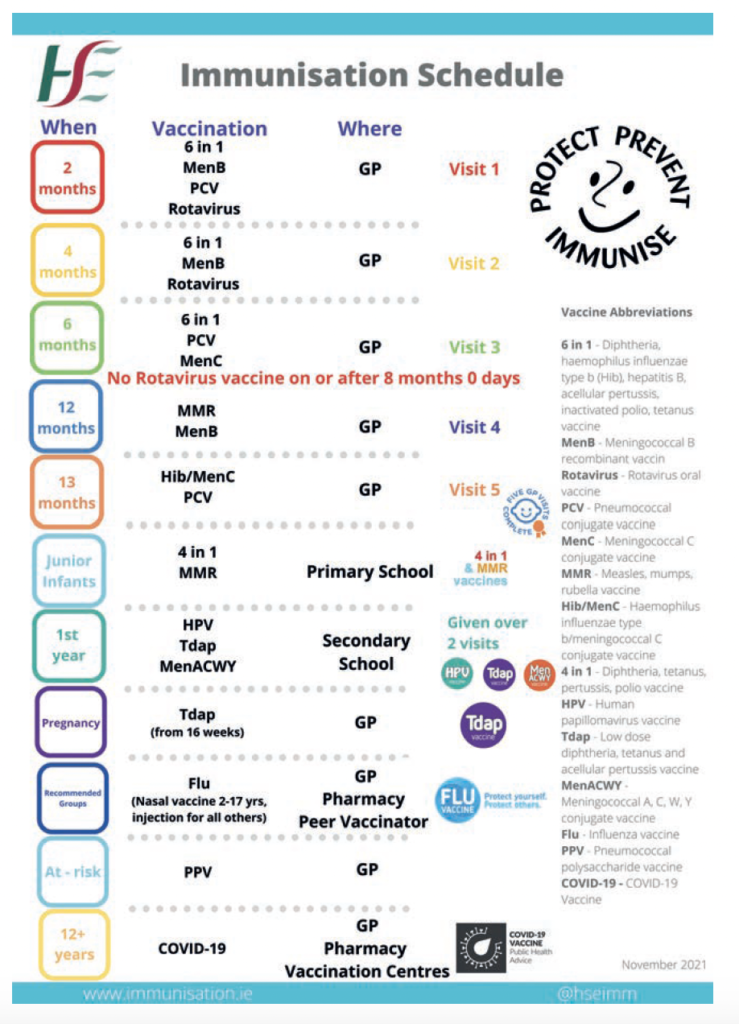 It hasn't been all smooth sailing; the cyberattack in May meant we had to rethink the work processes we had put in place to run an efficient team. Our email, education, shared files and all other HSE IT systems went off line overnight but our vaccination programmes continued, so we needed to adapt to continue to support them.
My team developed a solution that allowed health professionals to contact us if they had clinical queries and they developed a bespoke training and education programme similar to that provided by the HSE HSELand platform to ensure vaccinators and vaccine advocates could continue to access up to date clinical training materials for the Covid-19 vaccination programme. This was up and running within days of the HSE systems going offline.
During the time of the cyberattack we dealt with over 2,000 clinical queries and over 6,000 people completed the Covid-19 Vaccination Training Programmes.
Throughout 2021, we also continued to work on our routine immunisation programmes and adapt our messaging in line with Covid-19 measures. We encouraged people to avail of vaccines for their babies, school children and themselves to not only protect them from vaccine preventable disease now but when they are older too using traditional and digital channels.
Planning ahead
As we approach the end of 2021, we are reflecting on the work we have completed so far this year and putting plans in place for our routine work in 2022. We are also very aware that we will need to continue to adapt to support the Covid-19 vaccination programme and whatever changes are required in line with Department of Health policy.
Although Covid-19 public health measures like social distancing and reduced foreign travel have supressed the number of vaccine preventable disease being reported in Ireland temporarily, they have not gone away. Some people have not taken the opportunity to complete the recommended vaccination schedule for themselves or their children. It is never too late to catch-up on vaccinations so I would encourage people to contact their GP or other healthcare professional to arrange any vaccines they have missed.
The mission of the National Immunisation Office has not changed through the pandemic and beyond. We will continue to work with key stakeholders and support healthcare providers to maximise the uptake of all national immunisation programmes and provide strategic direction in support of a best practice based, equitable and standardised delivery of publicly funded immunisation programmes.
Lucy Jessop worked in paediatrics before training in Public Health Medicine in London. She worked as a consultant in both England and Northern Ireland. In 2019 she took up the position of Director of Public Health, National Immunisation Office. She was previously the Northern Ireland member of the Joint Committee for Vaccinations and Immunisations in the UK and is now a member of the National Immunisation Advisory Committee.
W: www.immunisation.ie
Social: @hseimm on Twitter and Instagram and National Immunisation Office on YouTube.