Issues
Ibec sets out Budget plans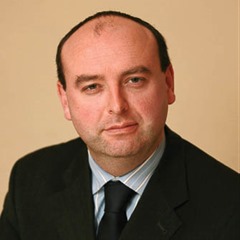 As the Budget approaches on 14 October, Ibec is calling for the Government to work towards a 2.7 per cent budget deficit in 2015. The deficit stood at 7.2 per cent of GDP last year and the Government has set a target of 2.9 per cent for next year.
"Ireland's economic recovery is set to continue. More importantly, it's becoming more broad-based," said Ibec Chief Economist Fergal O'Brien (pictured). "The upcoming Budget presents government with an opportunity to stimulate growth and get more people back to work."
Ibec's Budget 2015 recommendations include a net adjustment of €200 million, increasing the entry point to the marginal income tax rate from €32,800 to €34,800, reducing that rate from 52 per cent to 51 per cent, and dropping the pensions levy.
Retail Ireland – a sub-division of Ibec – has called for a reduction in income tax, a freeze or reduction on alcohol duty, and a reversal of last year's increases in employers' PRSI. It also seeks the retention of the 9 per cent VAT rate on tourism-related services which could also be applied to other sectors.
"Sales have grown every month this year but the retail recovery shouldn't be taken for granted," said Retail Ireland Chairman Frank Gleeson. "Tax cuts will boost disposable income and increase spending in the domestic economy. This will translate into thousands of new retail jobs."
Gleeson pointed to a considerable post-recession growth in automobile and furniture sales. Food, fuel and clothing sales have also improved, albeit from a low base.